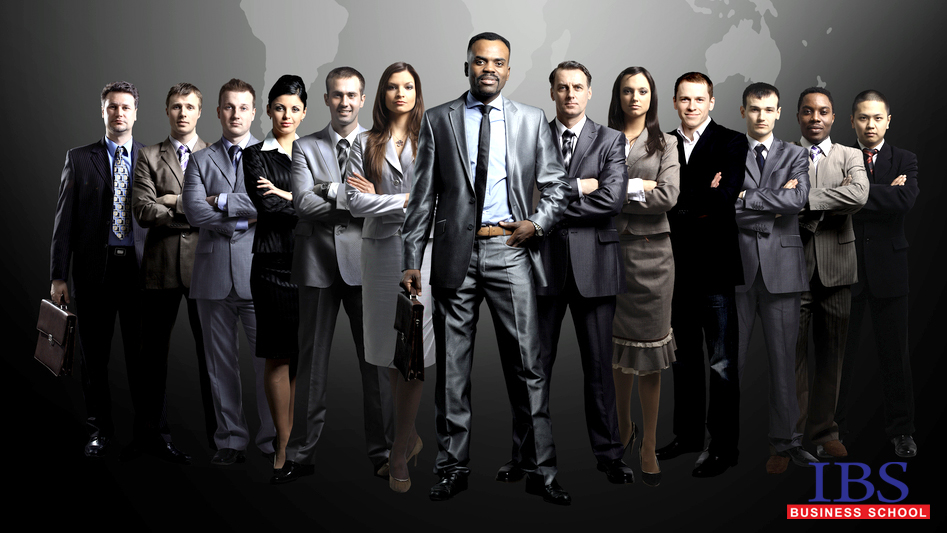 Management education in India has come up as a highly sought-after path to create a valuable and bright career for the youth. Every year, there are millions of management graduates who pass out of the MBA, PGDM or PGPM courses, and join the hunt for a high paying job in India or abroad. The starting salaries of the business graduates passing out of top b schools in India have been very high compared to many other professional courses in India. This is the reason that the entrance examinations for these courses are extremely competitive and difficult to master. A little bit of awareness can help the aspirants for these exams and tests in a big way by helping them explore all the options that can set them on the right path.
While most students who have the expectation of cracking a management entrance examination, only concentrate on CAT, they also need to be aware of other tests such as XAT, IBSAT, GMAT and others which can open-up new avenues for them. This article lists out the common tests that can help you get admission into the leading business schools in India of the student's choice.
CAT (Common Admission Test)
For the most students who are preparing for the management entrance the CAT is the first one that comes to their mind and it is the most popular management entrance test in India.
There is no shortage of CAT accepting colleges in India and that accounts for the popularity of CAT.
It is attempted by many students and gives the students to get admitted to the prestigious IIMs as well as about 100 business schools.
In the current format the CAT is a computer based test with multiple choice questions divided across various sections and conducted in technological partnership with TCS.
The CAT aspirants are required to secure at least 50% CGPA scores during their graduation and students from any AICTE or recognized university can appear for the test.
Students in the final year of their graduation can also apply and take the test.
The CAT has three sections, called Quantitative Ability, Data Interpretation & Logical Reasoning, and Verbal and Reading Comprehension and 100 MCQ (Multiple Choice Questions).
In the recent years non-MCQ had also become part of the test and while the MCQs warrant negative marking the negative marking is not applicable for the non-MCQ questions
The difficulty level of this test is considered high and the students need to decide whether this would be a viable option for them to take
XAT (Xavier Aptitude Test)
XAT is the entrance test for the XLRI.
Like CAT, for XAT, the aspirants are required to secure at least 50% CGPA scores during their graduation from any disciple and students from any AICTE or recognized university can appear for the test.
While XAT earlier used to consist of both subjective as well as objective questions, there are changes in this format and it is expected to only have objective questions in coming years
The XAT has four sections Verbal Ability and Logical Reasoning, Decision Making, Quantitative Aptitude & Data Interpretation, and General Knowledge
For every right question the aspirant gains one mark and for every wrong answer the student loses .25 marks through negative marking
3 hours long the XAT is considered the toughest of management entrance exams in India
IBSAT
IBSAT is a computer based management aptitude test by The ICFAI Foundation for Higher Education
Requires minimum 15 years of education (10+2+3) or (10+2+4) to qualify
IBSAT requires 2 hours with sections such as quantitative techniques, data interpretation, data adequacy, vocabulary, analytical reasoning and reading comprehension.
The test has 140 MCQ based objective questions with 1 mark awarded to each correct answer.
The best part about this is that there is no negative marking that the student should worry about
SNAP (Symbiosis National Aptitude Test)
SNAP is a national level entrance examination primarily for entrance in the 15 institutes governed by Symbiosis International University.
SNAP is two hours long in test duration with 130 questions (as opposed to 150 in earlier years) and based on computer instead of paper based test.
There are 110 multiple-choice questions (MCQ) and 20 special non-multiple-choice questions.
In regards with scores, each MCQ grants the candidate 1 mark for every correct answer and deducts 0.25 marks for incorrect mark. The scores of both positive and negative marks are doubled for non-MCQ i.e. 2 marks for correct answers and deduction of 0.50 marks for incorrect answers.
Apart from Symbiosis, many other premier business education institutions such as ICFAI Business School use SNAP scores as a qualifier for admission in their management education programs
GMAT
5-hour long GMAT is widely accepted in many top business schools, including ICFAI Business School
The test has 80 questions to be completed under five sections; Analytical Writing Assessment, Integrated Reasoning, Quantitative and Verbal Section
GMAT is unlike traditional entrance exams since it is a computer adaptive test, which means that with each correct answer the candidate would be posed a more difficult but higher value question
An incorrect answer would push the candidate to an easier question with lesser marks, however it does not have any negative marking
Aspirants can choose the order of sections for questions to appear for better control and flexibility
Passing the entrance exam of a prestigious business school can be a solid step towards building a robust career. It must also be noted that may top business schools in India also accept the score of more than one management entrance test such as ICFAI business school accepts GMAT/NMAT by GMAC/CAT scores (from 2016 onwards). These candidates are exempted from IBSAT as a qualifying examination. To have a great management career one must first decide the right business school. To get to the right business school one must choose the right test. Matching your caliber to the right test and the right `institute that fulfills your needs can save you time and energy.