Raghav is a voracious reader.
From an early age, he was fond of reading and keeping a collection of different genres of books. The one who reads knows the importance of book reading habits, so he continued his habit of reading without any lag after getting into an MBA college. His book-reading habit helped him understand the qualities required by an MBA aspirant.
Now if the question strikes your mind, which books? you're on the right track.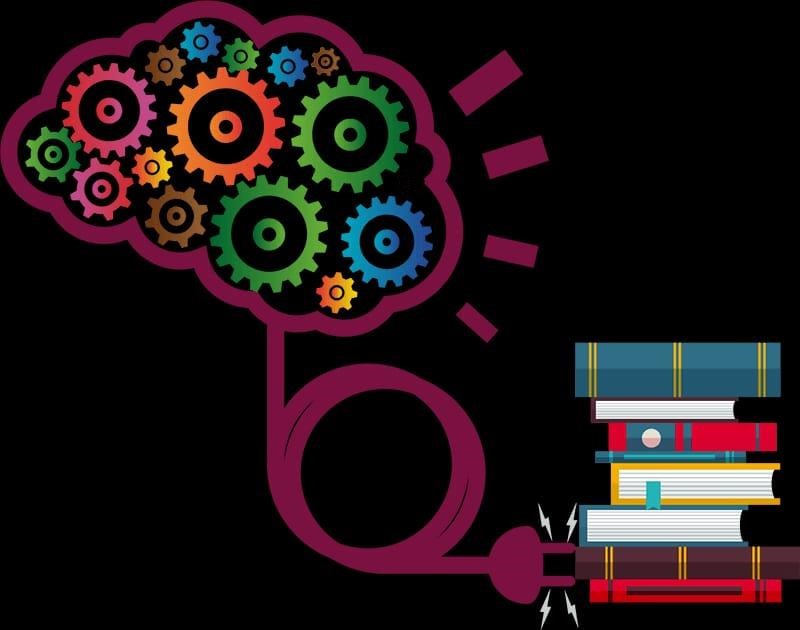 Let's dive into the list of important books every MBA aspirant should read once:
1. "The Hard Thing About Hard Things" by Ben Horowitz
The author of this book, Ben Horowitz is a rap fan and also the co-founder of one of Silicon Valley's most successful ventures, Andreeson Horowitz. In this book, he has stated that there is no specific formula for dealing with setbacks and has offered lessons from career path, on how to deal with things when they don't go as per plan.
2."The Innovators Dilemma" by Clayton M. Christensen
The author of this book, Late Clayton M. Christensen was a Business Administration Professor at Harvard Business School where he developed a theory of disruptive innovation. In this book, the author has explained the answers to the question of why success is difficult to sustain and how to systematically innovate it.
3. "Blue Ocean Strategy" by W. Chan Kim and Renée Mauborgne
The author of this book has explained that not every time it is important to match or beat your competitors, as there are always other options waiting for you.
4. "The Alchemist" by Paulo Coelho
In his book, Paulo Coelho, the author of this book has narrated the story of a boy with the fact that a recurring dream is a prognostic one. The theme of this book is to find one 's destiny. The book tells how one should pave the way to reach dreams.
5. "Rich Dad Poor Dad" by Robert Kiyosaki
In this book, the author has explained the importance of financial independence and wealth building by investing in real estate as well as ways of how one can increase financial intelligence to improve business and financial skills. The author has summarised his own story highlighting the different attitudes towards the money, work, and life of two men, as the title suggests- Rich Dad and Poor Dad.
6. "Outliers" by Malcolm Gladwell
In this book, the author has summarized various stories that become successful only when associated with hard work, dedication, and motivation and has stated the importance of timing, circumstances, and cultural heritage.
7." Connect the dots" by Rashmi Bansal
This book is written keeping the Indian audience in mind. It consists of stories with the fact that everyone dreams big and many make it happen but how? That's what the author has mentioned in her book.
8. "The 7 Habits of Highly Effective People" – Stephen R Covey:
This book is a set of guiding principles that helps one in bringing personal as well as professional change in becoming more effective. The seven habits that have been explained in the book are – to be proactive; to begin with the end in mind; to put first things first; to think win-win; to seek first to understand, then to understand, and in the end to synergize.
9. "Lean In Women, Work, and the Will to Lead" by Sheryl Sandberg
In this book, the author has mentioned the various issues faced by women employees in any firm like inequality at workplaces against women. She has also stated how women through small changes can empower themselves.
10. "Too Big To Fail: The Inside Story of How Wall Street and Washington Fought to Save the Financial System from Crisis "— and Themselves by Andrew Ross Sorkin
These books tell the story of people in finance and politics and how they deal with success, greed, and failure, which ultimately lead to the collapse of the global economy.
Learnings from the above-mentioned books:
– Understanding the ways to deal with various issues in a systematic manner
– Learning from real stories
– Importance of basic parameters like time management and teamwork etc.
– Understanding how every book adds value to an individual's thought process.
MBA is one of the most hopeful decisions taken by a majority of students. Graduates after completion of their course are expected to work in various fields with a mind full of exposure. To work in diverse fields you need various employability skills. And to help develop that ability and skills like critical thinking, teamwork, leadership etc. Every aspirant is suggested to read a few important books which help the aspirations to build in those qualities.
Have you read any of these books?
Share your views in the comments!
Keep Reading, Keep Learning!
Ishita Jain
Batch 2022-24