Name : Mr. Akhil Gupta (Batch 2016- 2018) IBS Gurgaon
Startup : Samagr Enterprises
About the Startup:-
Started in 2019 Samagr Enterprises in a firm that is into manufacturing of all kinds of wires and cables. Company is visible in the market by the brand name of DURAT CAB. Also the firm is BIS Certified for quality products, and registered successfully for supply to govt. boards like Northern Railways, Madhay Pradesh Munciple Corporation and awaiting approvals from Uttrakhand Power Corporation Limited. Company has achieved the market presence in more than 24 cities pan India and still striving for more. Samagr Enterprise focus on quality and durable products along with continuous advancements in the products with the help of R&D team.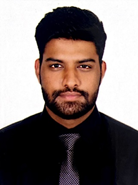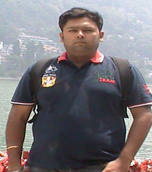 Name : Akhil Mahajan(MBA BATCH 2007-2009) IBS Dehradun
Startup : OWNER/ PARTNER @ BIOAIDS AND SCIENTIFIC INDUSTRIES
About the Startup:-
Akhil Mahajan a student of IBS Dehradun, MBA 2009 batch started his journey towards his career working as a Retail Merchant for Koutons Retail India Ltd. As a student of IBS, he had been a very active member of various committees. He always had a mindset of creating something new therefore when he started working he could not bound himself to specific KRA's and went ahead to start his business.
Many ambitious youngsters are going against the grain to launch their own startups during their 20s and 30sbut Akhil is today one of the leading Retailer of Lab Equipment, Borosilicate Glass, Pathology Lab Equipment, Newtons Ring.