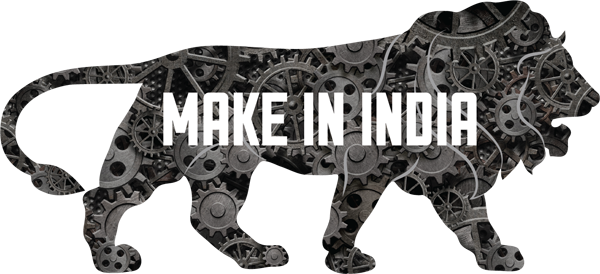 Introduction
As you might be aware that the Prime Minister of India Narendra Modi has recently (on September 25, 2014) launched a new campaign, i.e. Make in India to attract businesses from around the world to invest and manufacture in India. The objective of this campaign is to create jobs, boost national economy, converting the India to a self-reliant country and to give the Indian economy global recognition. The 'Make in India' also attempts to enforce the inflow of Foreign Direct Investment ('FDI') in the country and improving the present scale of services by partial privatization of loss-making government firms. The campaign is completely under control of the Central Government.
Why is this 'make in India' campaign necessary?
There is no doubt about the fact that the PM understands the Indian economy and its problems well. He is well aware that this country has population of 120 crore plus people. And out of this, 50 crore people are from working class. This makes India one of the largest countries with such a strong manpower, just next to china. And this workforce is increasing by 1.2 crore a year.
Further, due to advantage of 'demographic dividend', India will have a largest pool of young people, even surpassing to China.  (I am sure those who read leading dailies and magazines to crack GD-PI would know 'demographic dividend'). This period of reaping benefits of demographic dividend will last for next 3 to 4 decades. However, it can become lethal if the equal work opportunities are not provided to this large chunk of working population. It can create social unrest within the country. Hence, it is a biggest challenge to provide work opportunities to all these people and for that something should be done today to address these questions. Further, India there is some USPs (unique selling proposition, full name is provided for the benefit of my finance aspirants' friends ) for India, which makes her a attractive destination. These are…
India is one of the fastest growing economies of the world.
The country is expected to rank amongst the world's top three growth economies and amongst the top three manufacturing destinations by 2020.
The cost of manpower is relatively low in India as compared to other countries.
India has long history of business and there are responsible business houses operating with credibility and professionalism.
Strong consumerism in the domestic market as India herself is a biggest market with the population of 120 crore.
Strong technical and engineering capabilities backed by top-notch scientific and technical institutes. Further, India is producing largest chunk of English speaking Doctors, Engineers, Accountants, Management Graduates, teachers etc in the world.
India has well-regulated and stable financial markets.
       2. India's GDP composition: Agriculture, Service sector, Manufacturing sector
You would be surprised to note that the service sector contributes most to the India's GDP, which was not the case earlier. But now the service sector contributes 57% whereas Manufacturing and agriculture contributes 26% and 17% respectively. So, as we have seen that due to neglect of the manufacturing sector in the last 2-3 decades, its size has reduced to half of the size of the service sector, whereas it has more capacity to employ large population compared to service sector. Further, there is an immediate need to move people from overburdened agriculture sector to either service sector or manufacturing sector. Service sector has its own requirements whereas manufacturing industry can accommodate this population. In view of all these reasons, there is an urgent need to revamp manufacturing sector to provide work opportunity to large chunk.
      3. How 'Make in India' will be possible?
This is a million dollar question, which is running in the mind of bureaucrats, ministers and even in the PM that how to make this happen?  According to me, there are some issues which need to be addressed to get this thing moving.
By removal of unnecessary laws and regulation/amending the older ones
I think there is an immediate need of undertaking reforms of labor laws in this country. Due to some stringent regulations, entrepreneurs do not consider to employ large number of labor because of fear of unions, compliance of labor laws etc.  Further, there are various absurd laws which are older than 100/150 years and have not been amended. Hence, they have lost their relevance and in view of the same, the government has to implement these reforms on urgent basis.
By creating investment friendly environment
Another important area is to create investment friendly environment in the country so that India can attract large amount of FDI. This FDI will help in creating industry base for sectors like defense, aeronautics, medical equipment, power generation, heavy industries, infrastructure, real estate etc. and also boost the capital asset formation ratio of the country. A large number of employable labor; both skilled and semi-skilled can be absorbed by these sectors. Hence, there is a need to make India an investment friendly destination.
By Developing infrastructure
For attracting foreign investment and industries, the government needs to first develop required infrastructure. It will have to improve connectivity (be it road, rail, air or internet), create special economic zones, ports, etc. It is a win-win situation for the government to develop infrastructure of the country as it has to create only basic infrastructure to attract foreign investment. Once it is done, domestic and foreign companies will develop remaining infrastructure on its own to facilitate their business further.
The above is just list of few areas which came to my mind andthere may be some more additional areas. But these are also extremely important to look and act upon.
Sectors on focus
All in all, following 25 sectors have been included by the Government in this campaign which is considered important.
Automobiles
Automobile Components
Aviation
Biotechnology
Chemical
Construction
Defense Manufacturing
Electrical Machinery
Electronic Systems
Food Processing
IT and BPM
Leather
Media and Entertainment
Mining
Oil and Gas
Pharmaceuticals
Ports
Railways
Renewable Energy
Roads and Highways
Space
Textile Garments
Thermal Power
Tourism and Hospitality
Wellness 
What if 'Make in India' does not become a success ?                
I believe that, for India, this is a golden chance to become superpower. The stage is set and we need to just act. You would also agree that India has everything now, a good government, young working population, rising middle class, self-dependency in many areas etc. Currently, the entire world is watching us. According to one theory the world is looking India as an alternative of China. So it's up to us now that we want to seize this opportunity or not? I think, if we act onsome areas as discussed above,than no one can stop us from becoming a better and stronger country in the world.
References:
http://makeinindia.com
Note: The views expressed in this blog are my personal views and not those of my employer.
Contributed by janmang ( Class of 2010, IBS AHEMDABAD )
Linkedin Profile of janmang : http://in.linkedin.com/pub/janmang-mehta/21/b17/b59