What was the first thing you always wanted during childhood and sought parents to let you play for a whole day?
Yes! You are right. It's the 'Toys' and 'Games', your one and only means of entertainment.
Again, do you remember any toy shops which you usually went to? Every day they were your final destination where you want to go at any cost.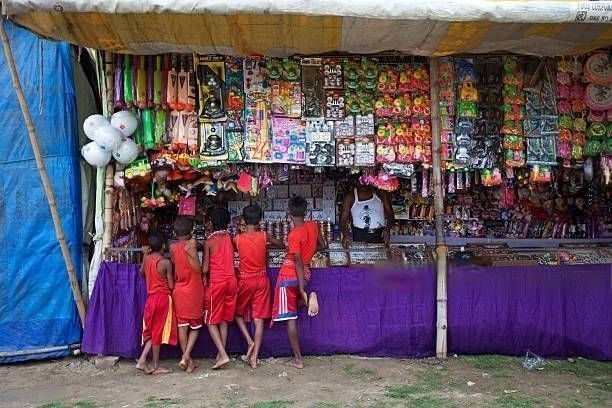 Moreover, how could you forget the importance of the Annual Fair? Although there were multiple shops locally. But every year, you eagerly waited to visit the local fair.
Do you remember the massive crowd at the fair? They enjoyed rides, balloons, equipment, clothes, and food stalls. Here you find toys in abundance, along with lots of entertainment. Whenever you hear about an upcoming fair, it makes you full of energy and excitement.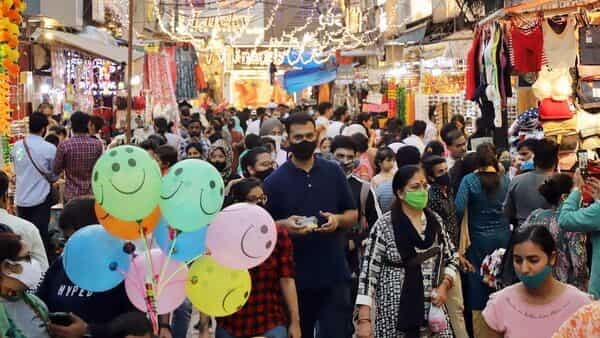 Also, with time, we learned about different fairs, such as the Art fair, Festival fair, Science fair, Health fair, Cultural fair, Trade, and Tourism fair. These are different types of fairs, but what happens if they are all combined in a single place?
Suppose I visualize this situation as a student of Business School. Then in this state, the local market may indulge in business activities to fulfill the concept of demand and supply. Eventually, this leads to the circular flow of money to the economy.
Indian government knows it very well and consistently supports these activities along with their plans and policies to strengthen India's economy.
Now we are moving to the next phase, where I like to brief you about my recent visit to India International Trade Fair-2022.
It was an official visit conducted by India's reputed "ICFAI Business School-Gurgaon". As a student of IBS Gurgaon, I got this once-in-a-while opportunity to visit the "India International Trade Fair-2022" and to represent my B-School. It was a mesmerizing visit full of happiness and excitement.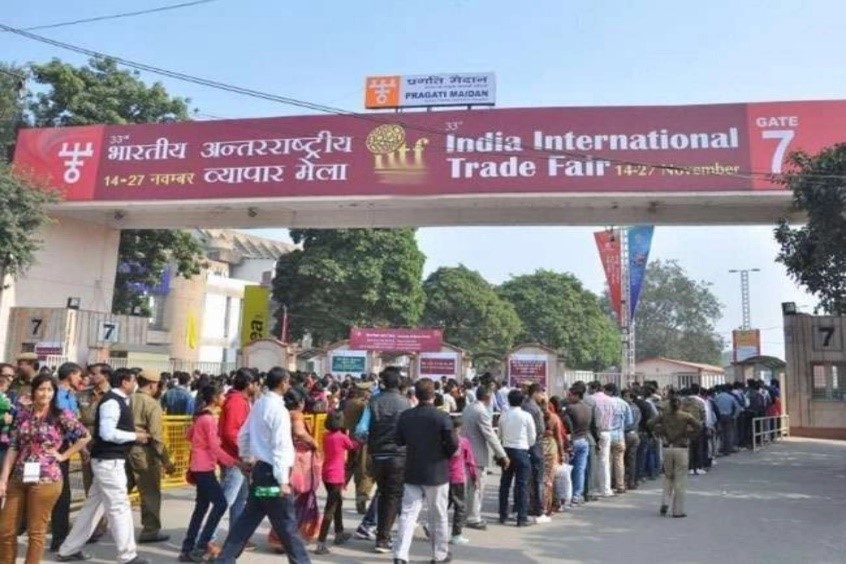 It allowed us to witness global diversity in one place. It provided me with a platform to connect with well-recognized brands famous for their handmade artifacts, spices, agricultural products, and other antique elements worldwide.
Moreover, before moving towards my personal experience and learning outcomes from this visit, I quickly introduce you to the India International Trade Fair-2022 and the reason behind it.
India International Trade Fair (IITF) is one of the world's biggest and most opulent trade fairs, where lakhs of people visit yearly. This event provides a platform for manufacturers, traders, exporters, and importers to showcase a exclusive range of goods and services, including automobiles, textiles, households, food, pharmaceuticals, telecommunication, and engineering goods.
It was the 41st edition based on the theme "Vocal for Local, Local to Global" organized by India Trade Promotion Organization (ITPO) from November 14 to November 27 at Pragati Maidan in New Delhi.
The India Trade Promotion Organization (ITPO), is a premier trade promotion enterprise of the Ministry of Commerce & Industry, Government of India. Its mission is to promote, facilitate, encourage and coordinate various activities and programs to enhance India's share of exports.
Since 1980, this Trade Fair has become a significant global event for business and economy. Every year, it attracts huge amount of visitors and investors.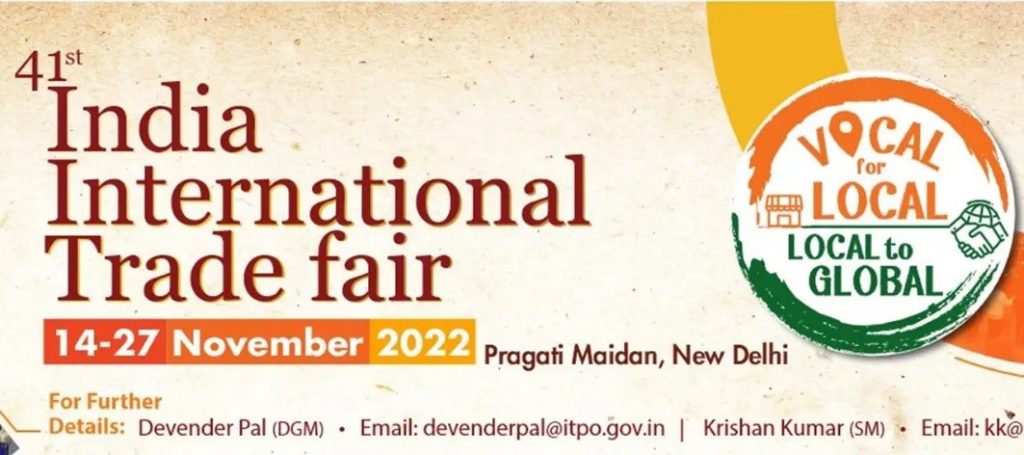 Till here, you understand the importance and relevance of this trade fair from an economic point of view.
After this, let's move to my personal experience and learning outcomes from this Trade Fair.
In this formal visit, my job is to interact with multiple personalities and gain as much knowledge as possible.
After I entered the premises, I noticed 12 overseas participants, such as Afghanistan, Bangladesh, Bahrain, Belarus, Iran, Nepal, Thailand, Turkey, the UAE, and the UK. Therefore I decided to start with International stalls.
Fortunately, I interacted with a person named Mohammad Husain from Belarus. He diligently showcased his stall, consisting of homemade anti-craft. Also, he explained how his great-grandparents indulged in this field and carried this art with them and how his generation works to fulfill the modern demand with innovation and smart work.
Moreover, I met Mr. Mert Yavuz, from Turkey. He had a stall of Turkish Mosaic Lamps, full of deep and rich design providence, creating a warm and romantic atmosphere. He briefed me about the cultural history of these lamps and the growing demand globally.
After that, I moved toward the state's region, where I met Mr. Tushar Yaduvanshi. He is an entrepreneur who owns a food processing startup. He clearly explained the challenges of the pandemic and how they managed to sustain their startup during hard times, whether it is the factor of production, the concept of supply and demand, the logistics, government policies, etc.
Afterward, I interacted with Mr. Himanshu Tripathi, an employee of a Robotics Company in Uttar Pradesh. He showcased the new 3-D Printing Technology and its practical implications, such as Organ cloning, 3-D prototype of any model, any useful accessory, etc.
Moreover, they have a Robotic Arm known for its precision in any feasible task.
Then I moved towards the next hall, where several ministries set up different stalls. Here the Ministry of AYUSH has highlighted their theme of "AYUSH for Global Health" along with several initiatives in Ayurveda, Yoga and Naturopathy, Unani, Siddha, and Homeopathy.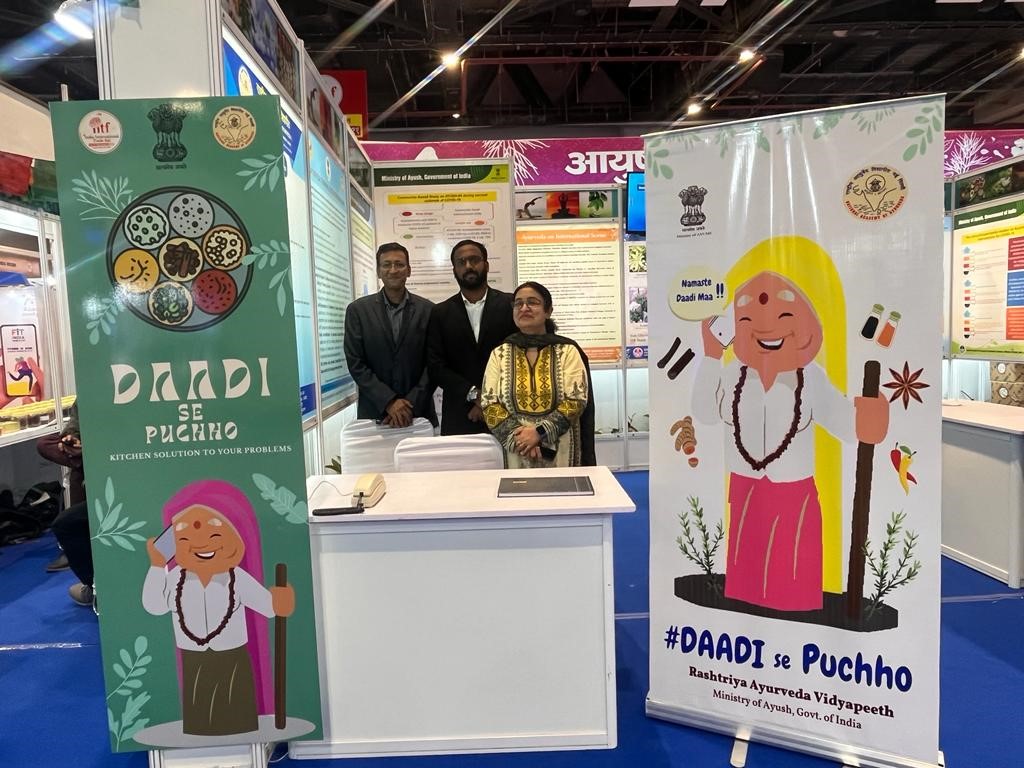 Similarly, every ministry came up with its historical achievements and innovative plans. But I was more attracted to the Ministry of Indian Railways. The ministry's representatives took us for a walkaround of their stall. They showcased the start of the Railway and its evolution. Meanwhile, they also showcased the Highest Rail Bridge of the Chenab River and the Longest Bogibeel Rail Bridge. Also, the Indian Railway has started working on High-Speed Transportability through Dedicated Freight Corridors and an increased network of Rail Lines.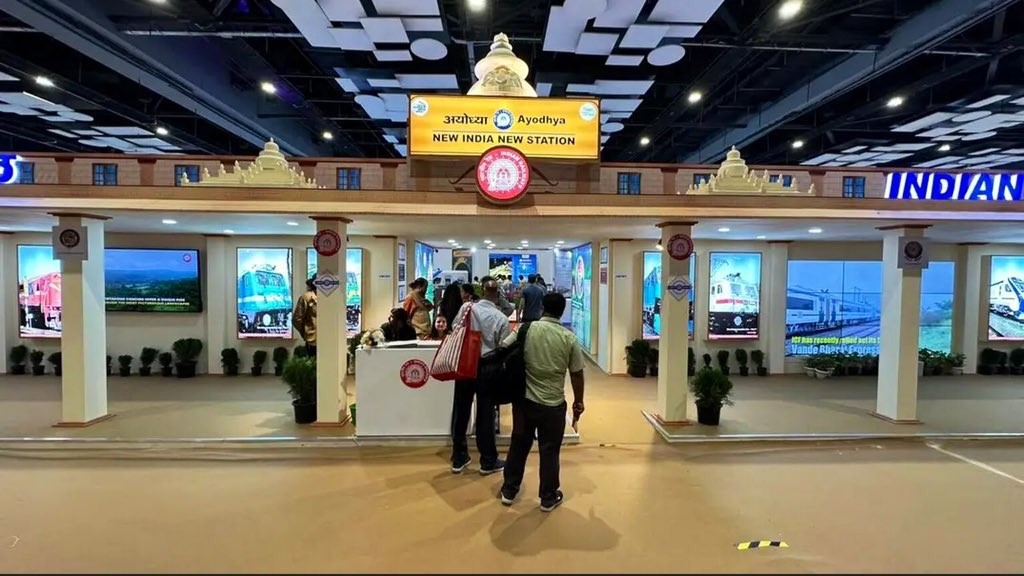 Overall, it was an informative, educational visit that greatly impacted my thinking perspective. This International Tade Fair gave me global exposure through stalls and brand representatives. I was overwhelmed to witness the unusual antiques and to meet the person behind them.
Due to this formal visit, I could interact with the senior officials of different Indian industries like JSW Steel, Relaxo Footwear, Steel Authority of India Limited, National Jute Board, etc.
These visits helped students to familiarize themselves with the corporate world and company culture. Also, how companies differentiate themself from others and how they run their business to sustain in this competitive world with the practical implementation of the Business Fundamentals.
Himanshu Gurjar
22BSP0623