Studying MBA is increasingly becoming one of the most popularly chosen business programs. More and more students are opting for this field and aspiring to become business experts. Top-notch colleges like IBS offer some of the best business programs to students across the globe. From Finances to Human Resources, students can acquire in various fields in the world of business. Because of the popularity of this particular program, the business field is becoming more and more competitive. Having an MBA degree will surely land you a good job in some of the best multi-national companies and get the opportunity to train with seasoned professionals. You will have the choice to continue working in these big brands and organizations or establish your own venture. Whatever path you might choose for your career, studying MBA is the starting step to it.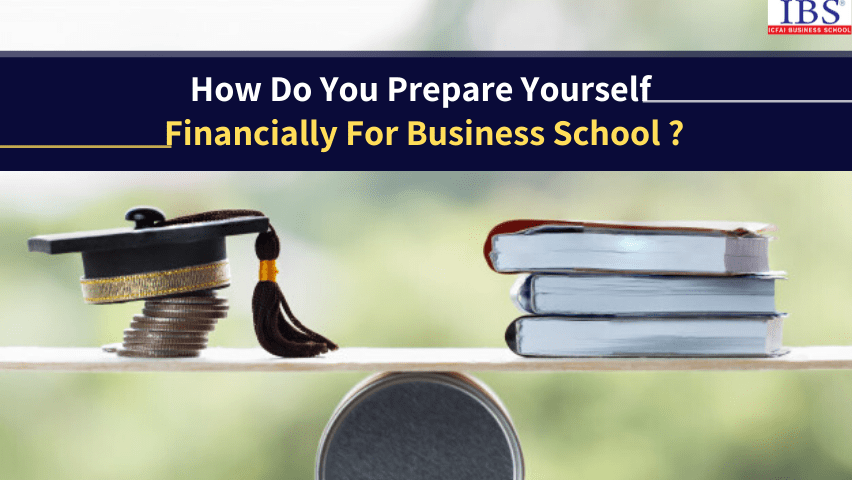 Like most of the lucrative professional programs, studying for MBA can be expensive. It is a financial investment that has a very good return which securing your future. So once you have chosen the institution you want to enroll in and the area of business you want to specialize in, you need to take proper measures to make sure that there is no hassle in funding your education. Following are some of the options that you can go to:
Student Loan: One of the best and most relied options for funding your business studies is exploring the option of student loans. There are a number of government schemes and bank loans that are available. Do good research and try to find out about all these student loan options available at a low-interest rate. Once you have secured a job you can easily pay back your loan. The best part about student loan is that it is easy to get as compared to any other kind of loan. So, with minimum paperwork, you can get good funding for your studies.
Grants and Scholarships: There are a number of colleges and universities that provide students with grants and scholarships. Getting one will tremendously help you out financially. In addition to this getting a grant will also look good on your resume as it is usually given to students with a good academic record. In a number of cases, students who are good academically are also offered with the option of assisting the professors with teaching some of the classes. This can help you out not only finance wise but also will help you get parallel the practical exposure of teaching which can be a very good experience.
Check Different Colleges: One of the effective ways of budgeting for your business studies is by tallying the fee structure with different colleges. Sometimes, students tend to opt for colleges that are hyped about. In such a case, while the education quality might not be very good, the fee structure can burn a hole in your pocket. Hence, it is always advisable to do research on the reputation of the colleges, their faculty member, the programs that they are offering and most importantly the fee structure. Once you get a fair idea, you can make the choice of taking admission in the institution that fits your budget, without compromising on your education.
Part-Time Jobs: Getting a part-time job while studying is not uncommon. Many students take up odd jobs that interest them to support themselves and fund their education. Therefore, try to find a place that will offer you a good job and have fewer work hours so that you can carry out both your job and studies simultaneously. Getting a part-time job has great advantages for a student, especially someone who is studying business. This will give you a chance to understand the functionality of an organization and put your theoretical knowledge to better use. This will give you an edge over others in securing good jobs after you have completed your MBA.
Save Small and Gradually: While this is an obvious solution, but also something that one must try to do gradually in the long run. Try to save as much money as you can to help you fund your education. If you manage to save your money and fund your business studies, you will not have to worry about paying off your debts and deal with loan interests if you take loans. Review your expenses, and start saving your money in a small amount and gradually.
Attending an MBA program can be quite an expensive endeavor. Once you complete your business studies you can easily get a handsomely paid job, but till you get one paying those semester fees can turn out to be quite a challenge. Thankfully, with different financial aids that are available nowadays, funding your MBA can be done easily.