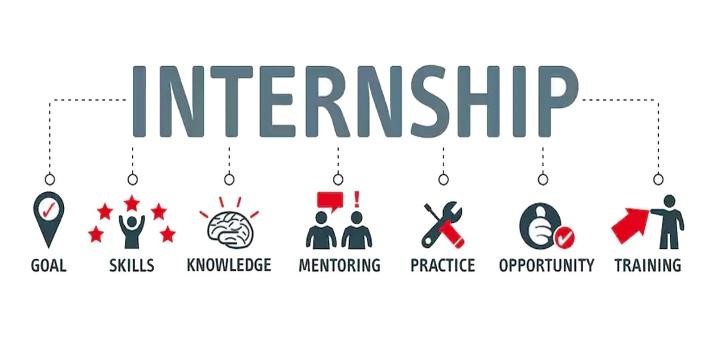 Let's understand, what is an internship.
An internship along with professional training also provides practical learning implications that help students gain experience and knowledge related to the field of study or career interest.
Now, what is SIP?
SIP is a Summer Internship Program with a duration of 14 weeks offered by all 9 campuses of ICFAI Business School. It starts in February and ends in May. It is mandatory for all the students as a part of their PGPM/MBA program. IBS provides an opportunity for interested students to apply for as many companies as they want to apply for their SIP and gives them a chance to choose among the various companies.
SIP is considered to be the most crucial decision for all students. It helps a student to gain exposure and ample knowledge about the industry and how corporate works. It also helps the students practically learn about the domain in which they want to pursue their careers.
Internships not only provide experience but are also a fruitful source of connections and acknowledgment regarding the working environment and people working there.
At IBS, since the start of the second-semester students are brushed up with all the requirements to get ready for SIP.
How to appear for an interview?
How to carry yourself?
What to say and what to avoid in an interview?
What type of questions could be asked in an interview?
IBS provides its students with the best source of learning. Students are prepared for every step. With great enthusiasm and energy, every student with great excitement starts their preparation for the same.
Seniors become a great source for gaining knowledge from their experience, which eventually helps juniors gain insights about their SIPs. Many companies come for SIP to offer students with differential roles. These companies with their code of conduct, organize their selection process at various stages for interested students.
A proper briefing is being given to all the students regarding the whole SIP process from the start till it ends.
This briefing is conducted by the Summer Internship Program Cell, wherein the students are briefed about the whole process by the Senior Director. During the SIP, every student is appointed one faculty guide and one company guide to acknowledge the work of the students performing under them.
Students are prepared with the required skills like:
1. Communication Skills
It is one of the most important and required skill sets in each domain. Great communication power brings along a lot of excellence in the area of accuracy and timely delivery of information in the best possible manner. The ability to communicate effectively is certainly one of the most important skills one should possess to make the flow of information
effectively.
2. Organizational Skills
Organizing is a technique of scheduling things in a straight line in the order of priority. With this skill, it becomes easy to process things on time and deliver the highest quality output.
3. Initiative
The one who initiates gets the opportunity first. This trait helps an individual become independent in the decision-making process and also helps in the right implication at right time.
4. Adaptability and Flexibility
With different working environments provided by different organizations, adaptability has become one of the major factors one should indulge in. This helps in smooth working for an individual. This also develops flexibility.
5. Problem-solving and Decision-Making Ability
With appropriate leadership skills come problem-solving skills. Initially, the identification of the problem is the biggest task followed by the solution to be incorporated. The efficient implication of the solution is done only with effective decision-making ability. Not only in corporate but at every stage, it is important to have a strong hand in problem-solving and decision-making ability.
6. Interpersonal Skills
It includes soft skills, teamwork, good communication skills, collaborative working ability, leadership skills, and many more. These help in upscaling oneself.
7. Inquisitiveness
Curiosity helps in taking initiative at every possible stage. This helps in building a sense of interest in accomplishing the desired goals increasing the efficiency of an individual.
8. Planning and Prioritising Skills
Better planning and proper prioritizing of important things increase productivity, efficiency, impact, and organization.
Better planning comes with proper time management. It avoids stress management and helps in achieving success.
When given conflicting situations or several tasks all with a high priority and less time, proper prioritizing plays an important role.
9. Critical Thinking
In an organization, critical thinking often differs from the working environment of different organizations. Critical thinking goes hand in hand with making good decisions and being well-informed about all the possibilities. It prepares you to answer difficult questions, equips you to back up your reasoning with adequate proof, and your ability to view issues from all perspectives.
10. Integrity
Not just honesty is a part of integrity, but ethical working and a sense of accountability also fall under it. Committing mistakes is still OK, but hiding them is not. As humans we tend to make mistakes and accepting them is the best inherent integral value one should possess.
At IBS, it is such a good environment provided to students that they can freely ask their queries related to anything which helps them make better decisions, build a strong base for communication eventually inculcate leadership qualities that help in planning more efficiently, and work more effectively, making the most out of it.
In the end, we can say that this becomes the start of students' corporate journey and the exposure that student gets at their SIP stays with them forever like remarkable learning.
Stay ahead with the internship!
Ishita Jain
Batch 2022-24