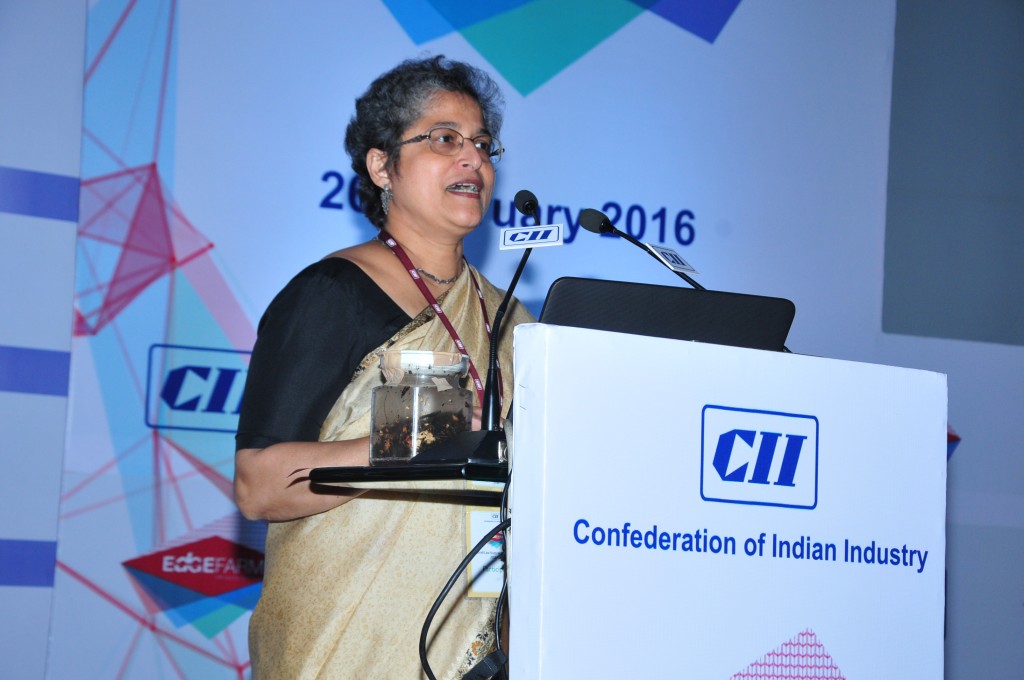 CII Western Region organized the first Edge farm HR Case writing competition in 2014- 2015.  This competition has been conceptualized to increase the range of cases available for teaching at B schools in the Indian business context.  The core team Edge farm is headed by Mrs. Rani Desai, Chief People Officer, Deloitte.  She is supported by Mr. Prashant Verma, Member Core team, Edge farm, Joint General Manager HR, ICICI Bank.  One entry from IBS Gurgaon reached the finals in 2015:  "Home to Hearth: A case for Women Entrepreneurship" authored by Dr. Shalini Khandelwal and Prof. Jean Saldanha.  It was presented at the finals in Mumbai in Feb 2015, by Dr. Shalini Khandelwal.  It was later published in the Corporate Citizen Magazine.
For the 2015 – 2016 competition, 2 cases from IBS Gurgaon reached the finals:
"Yes to Human Capital Optimization and Engagement for Achieving Business Excellence" by Dr. Shalini Khandelwal and Dr. Reshmi Manna ( secondary data) and
"Compostwali of the Daily Dump: A Catalyst for Transformation and Cultural Change" by Prof. Jean Saldanha and Ms. Hempriya Banga ( primary data) .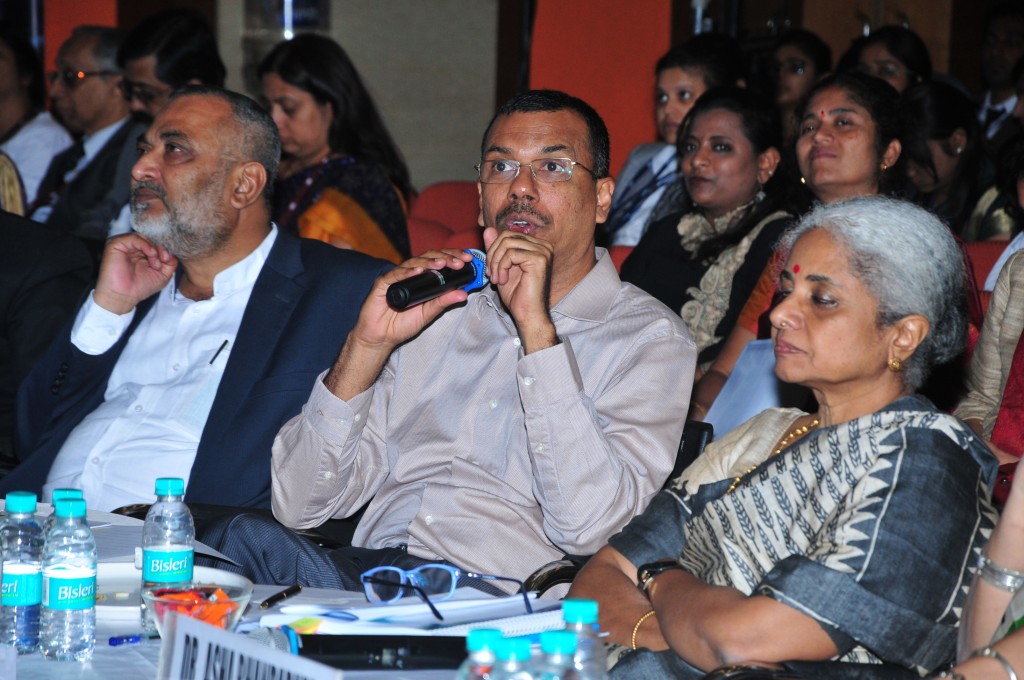 Both cases  were presented in Mumbai on Feb 26, 2016 for the final evaluation.  There were 5 cases under primary data and 5 under secondary data, presented at the event.  The esteemed jury was headed by Mrs. Usha Thorat, Retd Dy. Governor of the RBI.  Other members of the panel were Dr. Asha Bhandarkar, Dean and distinguished professor, IMI Delhi, Mr. M.S. Mani, Senior Partner, Deloitte, Dr. Gautam Sinha, Director, IIM Kashipur, Mr. K. Ramkumar, Executive Director, ICICI Bank, and Mr.  Bigyan P. Verma, Director, GNIMS Business School.  Other participating B Schools included IIM Trichy,  Symbiosis Institute of Business Management,  Bangalore, IIM Indore,   Kohinoor Business School and L.N. Welingkar Institute of Management.
The case "Compostwali of the Daily Dump: A catalyst for Transformation and Cultural Change"   authored by Prof. Jean Saldanha and IBS student Ms. Hempriya Banga won the first place under the primary data category.  CII has advised that they will be publishing this case in the Corporate Citizen magazine within a few months.  The case study is based on the business run by PBK Waste Solutions Pvt. Ltd, Bangalore, which drives the segregation of domestic waste and recycling it into compost.  The case has brought attention to the serious problem of garbage piling up in our cities, how we cannot afford to ignore it any longer and how the solution needs to be found at every level.  The manner in which the organization is run by the protagonist and the manner in which mindset change and transformation has been achieved in society were the focus of the case.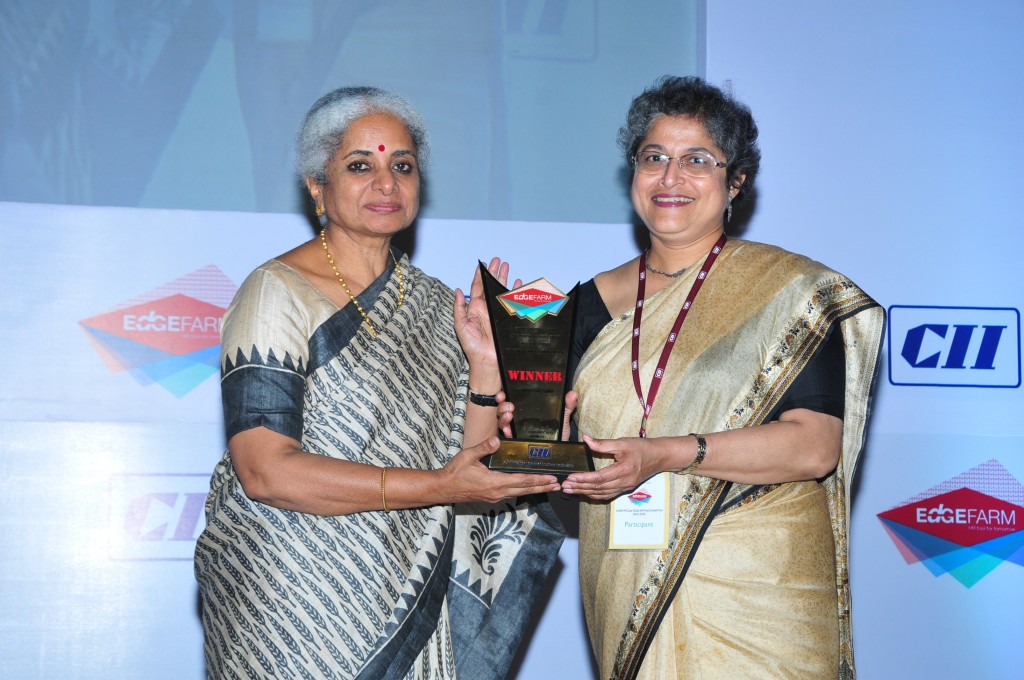 All case writers were questioned and given feedback by the jury.  The winning case was given inputs from Mr. Ramkumar on how it could also be positioned as an entrepreneurship case if it was modified slightly, with additional business data;Dr. Bhandarkar suggested that it could be rewritten in the Ivey format for greater acceptance and Dr.Verma suggested that large scale commercialization should be suggested. The author would like to highlight that, after presenting the case, Mrs. Usha Thorat, retd. Dy.Governor of the RBI has taken details regarding composting and indicated her intention to start the activity and the Director of IIM Kashipur has shown keen interest in incorporating the community waste solutions highlighted in the case, at IIM Kashipur.