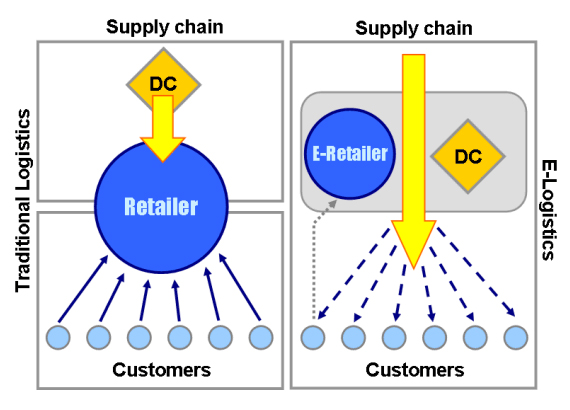 Dynamic & lucrative, e-tailing in India has turned into a beehive buzzing with regional & international heavyweights, causing fear in traditional retailers. But there is still a long way to go before e-tailing can cause significant disruption, and no way is it going to completely replace brick-and-mortar retail in the foreseeable future. E-tailers face challenges in connectivity, logistics & regulations, and it's difficult for most categories to match the experience of physical stores. However, e-tailing is definitely asking for a paradigm shift which will need retailers to integrate experience & technology and develop new formats to provide an omni channel platform.
Inside the conference room of a Chennai hotel, 25 electronics sellers and a dozen vendors sat together, talking about an issue that is making their life increasingly difficult: online sellers are eating into their sales. Different associations representing over 16-million retailers in India are aggressively lobbying against e-tailers. Flipkart was able to sell $100 million worth of goods in matter of 10 hours on their Big Billion Day. These examples characterize how ecommerce is disturbing the traditional retail setup in India.
For most of us, it would be strange to think of a world without e-commerce today. A couple of years ago, many organized retailers including some of India's largest, were almost in denial that e-tailing would impact the retail sector in the near future. Today, the scenario has changed. Some of India's largest and oldest retailers consider e-tailing as one of their biggest threats. As per a report by Retailers Association of India (RAI), the growth of organized retail is estimated to be around 19-20% over the next 5 years while e-commerce is expected to grow at a phenomenal 50-60%. A large market size, young and aspiring customer base and increasing adoption of technology are some of the factors assisting this remarkable growth. Ecommerce companies are making a dent in the retail business and are aggressively looking to capture a share of the minds & pockets of India's 250.2mn internet users and 900mn mobile subscribers.
High real estate costs today are not allowing brick-and-mortar retailers to expand at earlier speeds. Real estate as a percentage of sales is 14 times higher than in the US. People can explore a wide range of products online, get ideas, see trends and get educated about products in a way not possible through retail stores. Ecommerce has enabled companies to sell to customers in locations that could not be covered earlier. According to Marc Andreessen, an investor in tech companies including Pinterest & Foursquare, "Retail chains are a fundamentally implausible economic structure if there's a viable alternative. You combine the fixed cost of real estate with inventory, and it puts every retailer in a highly leveraged position."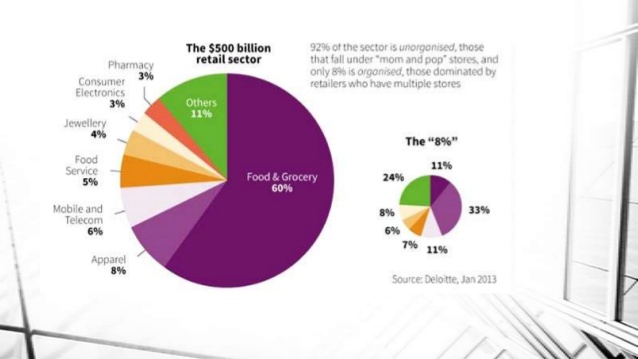 o, how real, significant and immediate is the threat to brick-and-mortar retail?
Everyone doesn't agree with Marc, and his belief in the inevitable death of physical stores. "Marc predicts the death of retail, because he's a guy that just doesn't like shopping", says a critic. Currently, there is a considerable impact of e-tailing if seen only for a few segments where product differentiation is low, such as books, music and electronics or heavily discounted categories of apparel, footwear and home furnishings. And that too mostly in the top 15-20 cities for products targeting the middle and upper-middle class. No doubt, this will become more significant by 2025. However, overall the total worth of e-commerce industry in India was only $11 billion in 2013, which translates to 8.7% of organized retail and only 0.3% of total retail. Also, online travel alone contributed more than 71% of this.
Arvind Singhal, founder of retail consultancy Technopak, says that the idea of online retail putting an end to offline businesses arises from the fear of the unknown. This is similar to the apprehensions of kirana stores some years ago about big retailers. Substantial disruption in the retail sector is at least a decade in the future. Reason being, critical innovations are needed that change the buying, logistics, merchandising, and secondary markets for ecommerce to create a full-blown impact. People, habits, and practices of industries don't change that fast. It is yet to happen in a country like US (ecommerce still accounts for lesser than 10% of total retail), which means India is quite far away. Indian ecommerce still suffers from challenges of low internet penetration, last mile connectivity, expensive reverse logistics, unclear regulatory framework and poor customer feedback for most e-tailers.
Despite efforts by e-tailers, it's difficult, for most categories, to match the shopping experience (social, tactile, discovery, adventuring) of physical stores. Innovative models like flash sales are losing their sheen. The explosive growth can be partly attributed to heavy discounting, which is not sustainable in the long run. The unaffordable real estate prices won't mean absolute death of brick-and-mortar stores, but will result in a re-valuing of real estate. Without physical stores, how will customers understand the difference between a 42" OLED & a 50" IPS LCD TV? And let's not forget a leading factor in the continuing survival of physical stores: Immediacy.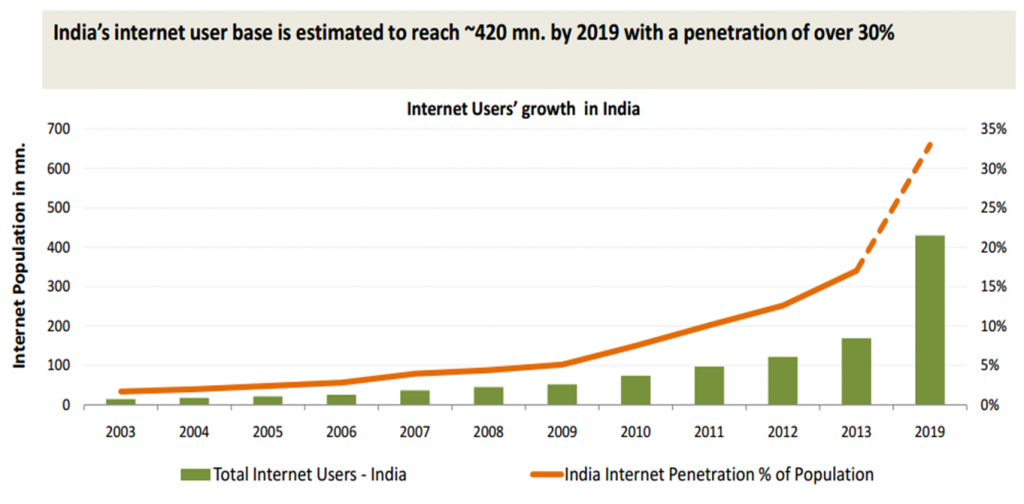 So what does this mean for the future of retail?
The shift appears to be towards an omnichannel experience, what is being termed as Convergence of Online, Mobile and Bricks (COMB) retailing. The three models are not meant to be competitors, but to ultimately provide a seamless retail experience. As per a survey by Whisbi.com, omnichannel customers spend 3.5X more than other customer types. Consumers are show rooming/web rooming, online retailers are opening stores and not only are giants like Future group, Tatas and Reliance entering e-commerce, but they are also forming alliances with online players (Future Group-Amazon, Tata-Snapdeal).
In the short run, to effectively cope with this change in environment, it is important for physical retailers to make a serious effort to upgrade themselves and provide a better shopping experience. This means improvements in the look and feel of stores, training of employees, better services, better technology to connect with customers and being smart about their product offerings based on customer profiles.
In the long run, new retail will come from the intersection of experience & technology- using technology to gauge customer intent and accordingly providing personalized recommendations, shopping support and education to eventually fill people's carts while making them feel good about it. The transformation of retail may mean new formats like small stores attached to big warehouses providing local delivery or sparsely-staffed experience centers (with no inventory) where you check out the goods and end up purchasing on your mobile phone through QR codes. Eventually, the question will not be "Where" but "How": As per Whisbi.com, 89% companies expect to compete mostly on the basis of customer experience and not the channel. Finding new ways to combine e-commerce and retail, providing convenience and personalized experiences is the only way to win, or even stay competitive in this match.
---
Contributed by Suchin Kulshrestha, (Class of 2008, IBS Hyderabad)