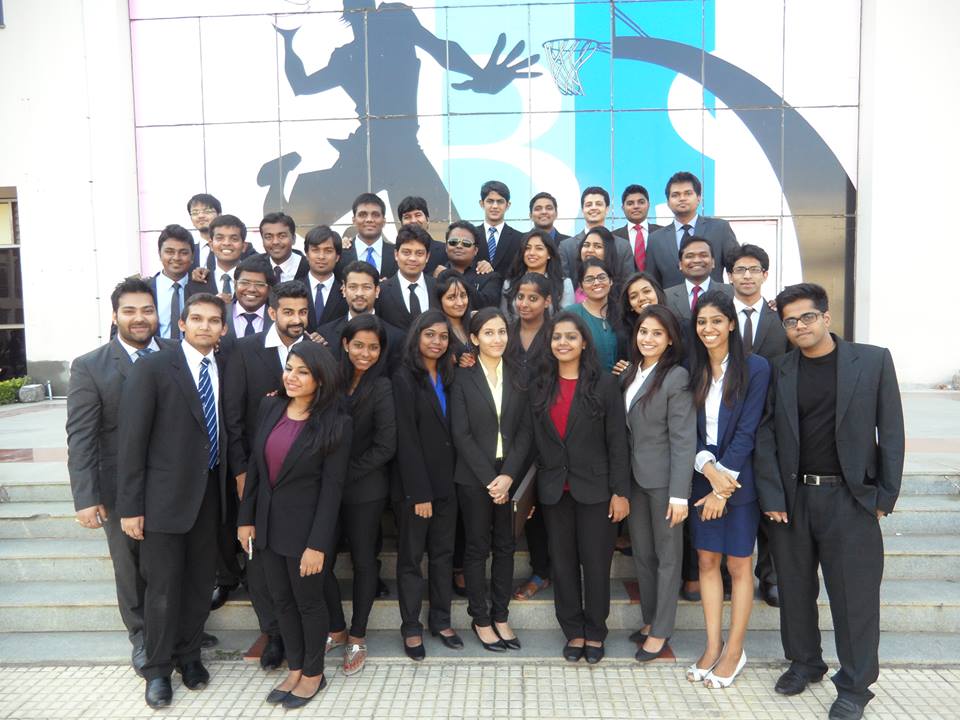 Every year India pours a high number of MBA's into the corporate out of which a huge chunk is specialized in marketing. However, only a few make it to the premium or say Fortune 500 companies. Hence, to clear the myth that all marketing students are equal, I would like to bring to your notice some aspects that make a marketing student, a more desirable employee for the recruiting companies. Let us now explore the 6 prerequisites I think make a marketing student person more lucrative to companies.
Research Oriented Behavior
MBA equips each individual in statistical tools by which one can conduct and interpret researches. However, students lack in rudiments of data interpretation and observation making. One really needs to develop one's analytical skills such as the habit to read between lines and figures because numerous reputed companies reach various campuses with 'Data Analyst' kind of profiles that require minds that can read and interpret reports and numbers.
Basic tests like Chi test, ANOVA, t-test and techniques such as Factor Analysis, Linear Discriminant Analysis etc help people make useful interpretations which should be on the finger tips when a person plans to sit for placements with a view to make it to research firms. Software awareness and excellence is required with respect to SPSS, MS Excel and MS Power Point.
Coming to the kind of input required by the subject; initially you need to put in constant efforts but once mastered, this stream of knowledge makes you lucrative to research firms that are willing to pay high and thrive to employ talented people. As far as sales profiles are concerned, you can try and learn to read faces, understand body language and conversations, slightly over think to help with your sales pitches.
Fluent English and Creative Expression
It may sound difficult and heart breaking but you have to let go your obstinate ways and welcome some good quality English in your life. Remember incorrect English makes you a subject of chortle behind your back. Just imagine a business meeting where someone pitches in incorrect English and is oblivious of his errors; what impression would he build?
Hence, bring fluency and grammatical correctness by using books like Wren n' Martin, Word Power made easy, other grammar books or sites that provide grammar tests and explanations. Watch English movies, sitcoms or cartoons with subtitles and begin to read books even if you have to pick up Durjoy Dutta or Chetan Bhagat, but begin somewhere to avoid formal embarrassment. Enable and empower yourself to write articles, essays and texts correctly and make a confident mark. Also, remember formatting and working in MS Word should be one of your mastered skills. Please be aware of what is going on in the world and have a view on it.
Hands on Experience with Designing and Editing
Designing is a crucial part of the creative and is essential to make copies of print advertisements and promotions. Editing, cutting, pasting, everything should be a cake walk for you. It may sound extremely disturbing but gain some experience by not only following print adverts and commercials but also make custom advertisements for your personal learning using designing tools.  Learn and equip yourself with Adobe Photoshop, Corel Draw etc to design posters, pamphlets, print ads, logos, mascots etc. Make it a habit to participate in inter college and other competitions which challenge your creativity because each victory adds to your market value. Observe the kinds of work professionals do and merge it with your creativity. Also let go of all stiffness and adamant behavior because creativity is a very flexible skill.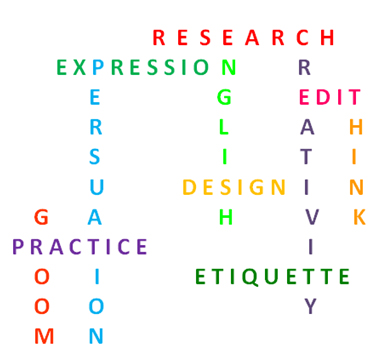 Animation and video editing is an added advantage for those who want to create video campaigns. Make concepts, draw story boards, be attached to social media and issues being highlighted there, work with short deadlines, execute your ideas, present on social media and learn from mistakes. Having an additional skill will bring more experience, maturity, excellence and will win rewards like good job offer, recognition as well as some money out of freelancing for you.
Practice Out of the box thinking
First of all as an aspirant you need to change your intake of information from conventional sources to unconventional sources such as credible articles, blogs and notice how people express different views. Indulge in creative pursuits and try to think away from both extremes and equilibrium on any issue. This new method of thinking will invite criticism; accept positive and constructive criticism and reject what is useless.
Read, understand and write on abstract and fiction understanding their vivacity and vagueness. Have a view on everything by taking up online courses on Coursera. To understand and practice better product development, indulge in clay modeling, drama classes, watch art shows that add to creativity, attend art and craft workshops or even visiting handicrafts fairs.

Grooming and Mastering Body Language and Etiquettes
Etiquettes, grooming and mastering body language takes a lot of time. Firstly, grooming is an integral ingredient that makes a good marketer. Nobody likes a haphazardly dressed or weird looking person walk in their office for a meeting. A nicely groomed person makes a lasting positive first impression that in turn increases his own confidence.
Etiquettes, especially dining etiquettes are important as absurd behavior on the table gives an insight to what kind of a person you are and nobody wants to risk impressions. Coming to the body language part, I have explained earlier (http://blog.ibsindia.org/10-magical-ways-to-mastering-body-language/) that body language gets you judged unknowingly and needs to be mastered to be more lucrative to companies.
Develop Persuasive skills
To make others believe something is an art which is mastered over time. When Steve Jobs talked about his company's path breaking products, this skill backed by a good product helped him and his company hit the minds of the customers and led to sales. It was persuasion along with other efforts that helped Dhirubhai Ambani raise money from public as investment in his company. If you lack this skill, how will you persuade interviewers to take you in their company and negotiate the salary?
When it comes to corporate, HRs' really want to select already cut diamonds for their companies. Today these ideas may seem extremely irrelevant, futile and demanding but the long term effort can really help you. Hence, to have a cutting edge over others you can choose to add some or all of the above mentioned prerequisites. It is prudent to inculcate skills in oneself before and during MBA than to be mocked behind the back in the company by seniors and subordinates.
---
Contributed by Chayan Jain (Class of 2011-2013, IBS HYDERABAD)