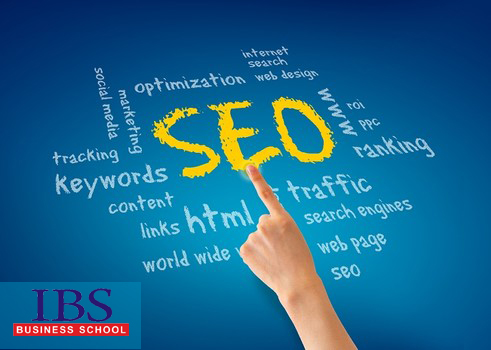 The word 'seek' means to go in search of, try to discover, try to acquire. It requires an active, assertive approach to life. – Joseph B. Wirthlin
It is in our inherent nature to seek. Incessant curiosity and the consequent quest for information have played a big role in the survival and evolution of our species. Ever since its inception, 'Search' has been hailed as the best and most obvious problem-solving tool. With the advent of technology, the process has been simplified and made user-friendly. The World Wide Web has permitted mankind to swiftly satiate its thirst for knowledge with ease.
Imagine there is a product you have been contemplating buying.
You could go to a physical store or an online one. What do you do?
Most of us tend to avoid the first option. This is because the effort that has to go into a physical store shopping is so much that only a couple of searches can take place before the final buy.
We just reach into our pockets to take out a smartphone – for the preliminary or detailed research and the subsequent purchase. We know that Shopping, once a tedious and time-consuming task, is just a click of a button away.
Search engines like Google and Bing guide us during the buying process by providing us the comprehension that we need to make an informed purchase decision. If an answer exists to our query, a Search Engine can fish it out for us. Today, autonomous search agents propose recommendations based on user's metadata (including data available on social media sites) and location, which has personalized and enhanced the shopping experience even further.
Whether it is toothpaste we want or a new eatery, which we wish to check out, the search engines can help us acquire reviews and details.
Thanks to Search, there is transparency of market and price. The control has been reassigned from the seller to the buyer. However, the digital information that we receive effects our perception and impacts our choices. Search Marketing aims to use this to favorably influence the potential customers. Need is matched with relevant product, information or service and vice versa.
The bandwidth of Internet Search supports the consumers and raises the productivity of business workers and businesses.
Columnist Trond Lyngbø says, 'Organic Search has changed the way consumers consider and make purchases'. He deems that the marketers who "get" this are certain to profit big.
Online Search has altered the traditional selling models. For instance, Music Industry is one of the many businesses to have seen a revolution from an existing successful model to that of an equally profitable new model, since the Internet came into being.
Matrimony Industry too has been revolutionized through the people-matching search technology.
Search has given birth to countless Internet business models- Price comparison, Entertainment and Service-provider information sites being at the top of the list.
People employ Search to discover perceived value. This has also created a big market for long-tail offerings or sale of niche items that may not have a large or easily accessible customer base.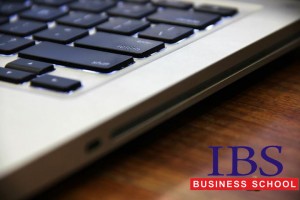 Marketers realized early on that Internet Search is not only useful for discovery of value but also for creation of it. That initiated Search Marketing. The predictive value of Search helps the trend-watchers understand present scenarios and calculate future outcomes.
The return on investment (ROI) from natural Internet searches surpasses the benefit reaped from physical media advertising. Though Search promotes naturally and raises awareness, a business can improve its chances by opting for Paid Inclusion (or
Sponsored listings), which is an effective form of advertising. The more people know a business, the better the chances of it being shown in the top 10 Search results in a Search Engine. If something is already well known, there is a good chance that it could share an even bigger popular status in the near future. This leaves the smaller local businesses lagging behind. They require a good SEO strategy to ensure ecommerce visibility. Content is king. Content becomes the best instrument of engagement.
Many organizations rely on Search Engine Marketing (SEM), which helps promote their websites by increasing the visibility in the Search Engine Results Pages (SERP). SEM often makes use of Search Engine Optimization (SEO) to adjust and rewrite the website content to attain a higher ranking in the search results. Pay Per Click (PPC) listings are another frequently used form of Internet Marketing. Keyword research and analysis, simple traffic counters, creation of backlinks, page tagging etc. are some important SEM tools.
Unwanted emails and intrusive social media advertising have failed to keep the intended attention of the customer.
Search Marketing, works much better than the conventional and pushy online marketing. You only impart relevant information to educate those who may find it of interest and value, as per their convenience. A Search Marketer uses various forums like blogs, social media, and news articles to inform, entertain and empower its prospective clients.
With no push from the marketing advertisers, the Search Engine makes the consumer feel more in control. 'Search' behaves like a tool, which the customer can use  to make his own selections.
Vertical search engines that match your business, service or products with a target market offer you a higher conversion rate than traditional search engines. Because they have already qualified their interest by coming to a search engine with a specific focus, searchers will be more receptive to targeted advertising. – Marc Ostrofsky Search empowers everyone involved and is forever developing. It is extraordinary that Search started out as a business and eventually changed 'Business' itself.
Search analysis parameters will continue to expand to better understand current and forthcoming trends and outcomes. New applications are likely to come up as it keeps on growing.
The future of online Search is as boundless as the word itself.
The ultimate search engine would basically understand everything in the world, and it would always give you the right thing. And we're a long, long ways from that. – Larry Page
Contributed by Ankita Verma ( Class of 2009, IBS HYDERABAD )