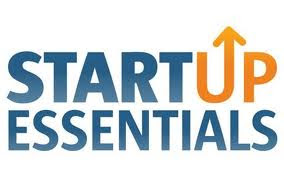 The business news daily's are filled with headlines of how Startups and young entrepreneurs running it are making a fortune from the business they had set only a few years ago. A lot of the newspapers do sensationalize these stories and build a glorified case around it however in India we are still living in a business environment where about 600 new ventures emerge every year out of which half of them die in the first year while the 30% that go past the crucial 12-18 months mark also eventually end up in the grave within three years (a study by Microsoft Accelerator). While graduates / postgraduates fresh out of college are looking for a placement or someone in the working force is looking for a switch may explore working for a startup firm; it may come in handy to watch out for the below mentioned areas before one takes a plunge in the unknown world of risk and opportunities.
It is an unknown territory you are venturing in
Few of us have the tendency to look for safety net in our jobs, imagining career in a single place for a decade or more and there is nothing wrong with having such expectations. Unfortunately in a startup venture there is no such safety net, at least in the beginning. Thus the element of risk of the company not being there in the next couple of years may be a tough fact, one may have to deal with.
Be prepared to get your hands dirty
As a startup ventures which is started by someone's hard earned money it may not be having the initial booster shot of dollars by a venture capitalist and in all likelihood the incumbent will have to act as an all-rounder and perform several functions at one point in time. There will be many occasions that you may be the divisional head of an entire function and the next moment you will have to double up as the admin assistant or deal with daily chores of the office. There is nothing defined as petty work is the moral of the 'startup story'.
Be passionate about the work you are choosing
The above mentioned is true for all scenarios involved with a working professional, but my strong recommendation would be to join the startup venture only if the work is something you will enjoy doing for a long time. There will be roadblocks, uncertainty and stress and it will be easy to let go of it if you are really not passionate about the work you do. Hence it is imperative to be passionate about the field you are venturing into as you are joining a new startup.
Political Quotient is necessary here too
We have all heard about Intelligence and Emotional quotient, however with the evolving dynamics of the corporate world Political Quotient is making its presence felt too. So to demystify the aforementioned, we all witness some amount of politics (if I may use that word) in our workplaces and for some time it was believed that smaller workplaces and startups ventures are devoid of such conditions, however to the contrary I believe that in any setup which has more than couple of people there will be a healthy competition and slice inch (or more) of politics. To deal with it one must be well
equipped to handle stress and challenging situation smartly at work. Political quotient nowhere states being cunning or harmful, it's just an approach towards any critical situation with open eyes and ears to protect the company's and the individual's interests.
Investors behind the firm
While you are thinking of taking a plunge into a new startup it is necessary to do a background check on the people you are going to work with. As your background will be evaluated too at some stage there is no harm in doing your homework and looking up there LinkedIn profiles and checking through common acquaintances about their professional background. You can never be thorough with your check but can at least ensure that the Directors on board do not have criminal history and the company is funded well enough to pay employees salaries.
Salary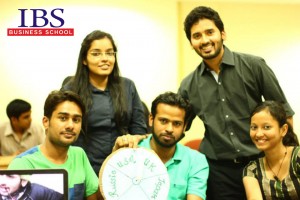 A well funded startup venture can be a dream to work in with the amount of flexibility at ones disposal, but usually the startups are suppose to sustain themselves by nature of selling the products or services on offer. As a result it is possible that your paycheck might be dependent on the several factors. Hence the salary in a lot of startups usually gets credited on different dates at the beginning of the month, but you will be really lucky to get it on the first working day of the month like in all large MNC firms. (Tip: Schedule all your EMI's towards the third week of the month to be on the safer side)
Whatever you have read thus far is full of skepticism, however the warning shots is all but to make one prepared for the tough journey usually encountered in a new startup. The other side to a startup as mentioned below is one which usually gets most of us to take the plunge and it will be a tad unfair to miss out on those aspects too.
Unprecedented Professional growth
If you pick up case study of any of the successful E-commerce startups in India (likes of Flipkart, Snapdeal etc.) you would have surely noticed the age of the Directors and the millions / billions they have already parked in the bank. This could be a reality for one of us as well, and this is something which one may not experience in a well established firms. So the success of the new startup venture you have joined may help you grow as a professional and in the process make a fortune out of it too.
You define the culture
We all have been critics of large MNC's and the culture they have! Well a startup venture gives you an opportunity to walk the talk and build a culture which promotes merit and ensures harmony amongst organization and personal goals.
Chart your own path to glory
Usually for all the startups they have a macro plan in place, in terms of direction they want to head. Thereafter it is up to individuals working in these companies to be self motivated and go all out and
achieve micro goals while keeping the bigger picture in mind. A startup under normal circumstances gives one immense freedom in choosing the road to glory. So if you like to implement your methods, strategies and style at workplace a startup with a vision and mission is the best place to work in.
Makes you think like an entrepreneur
As a member of a startup venture you will be in the firing line more often than not, and you may also be handling the entire running of a business unit. This will call for a lot of action with minimum turnaround time and as a result will enhance ones decision making ability. Not all of your decisions will be correct but by learning from your mistakes it will only broaden your horizon to take on bigger challenges ahead.
All in all a startup venture is a place where one may achieve unprecedented success or be a complete failure. In the end it will boil down to your skill set, the industry you are a part of and market acceptance of the product or services you are dealing in, so if you succeed enjoy the professional growth & the accompanying moolah and if it doesn't work move on to fight another battle.
Albeit always be watchful about the things to know before you join a startup!
Contributed by Gaurav Sharga (Class of 2010, IBS GURGAON)