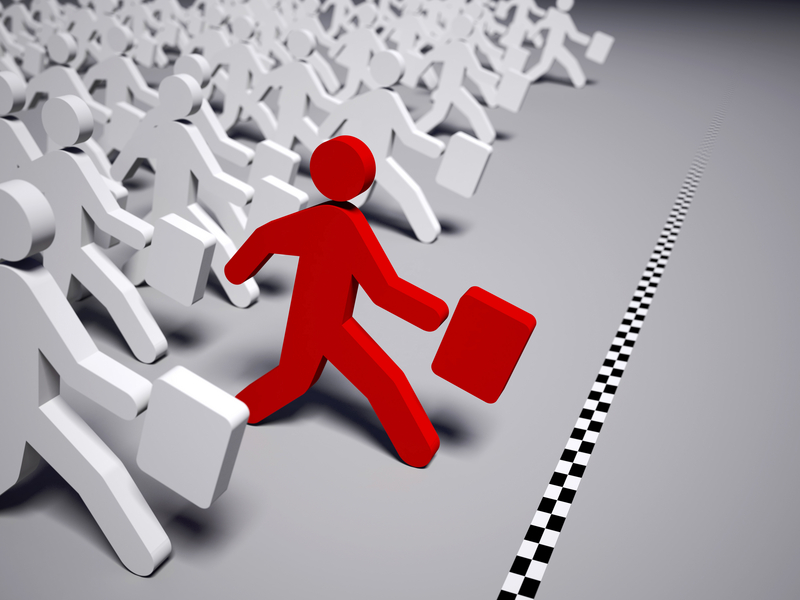 The weather was somewhat cold and damp and the sips of hot tea from roadside dhaba (I do not remember the name of the dhaba now) outside the college seemed nothing less than panacea. The fourth semester had started and so were the winters. I saw a small group of our college students approaching the dhaba making their way out of smog. It was one of the groups who had taken Finance related subjects as electives. A few waved at me and all of them took plastic chairs scattered all across the dhaba and got into a serious yet animated discussion. Suddenly, one of them looked at me and blurted out- You marketing guys have a splendid life with no stress and strain. You guys enjoy the true honeymoon period which B-school offers to students who choose marketing subjects as electives- he continued and winked somewhat sarcastically. Isn't many students, especially those who choose finance as elective strongly feel the same about marketing and those who choose it as elective.
However, I beg to differ with those who carry this perception. Undoubtedly, I call it as a period when we feel more carefree while thinking but have several intricacies to understand and learn. Every elective in the field of management has its own advantages, scope, horizon and limitations. The first year of the B-school familiarizes all with subjects from all the fields of management and make majority of us prepared regarding which path we shall ideally choose. Our batch mates choose electives as per their inclination, interest and keenness and many form combinations what we call as Major and Minor (Major as Finance, Marketing as Minor and vice versa and many such combinations) but the underlying fact remains the same for all- burn the midnight oil lamp and ensure and secure a promising career.
Marketing as an elective brings true value to those who opt for it and I am sharing my viewpoints which are highly personal and individualistic with a touch of experience shared by many of my peers and colleagues.
You learn to Analyze- Markets are growing and new markets are getting developed. What differs is the dynamics of the region, driving forces in the particular market, consumer behavior and many such related aspects. The analysis of such markets through Case Studies, discussions in galore, presentations indicating probable solutions certainly develop a strong sense to analyze.
You learn to Strategize sans rigidity- One suit, fits all never works in dynamic markets of today. Standardized practices have fallen flat and only customized solutions work successfully. When we are able to analyze a problem in a particular region, product, service and consumers, we tend to form specific strategies to deal with the problem(s) at hand. I still remember late night discussions often leading to arguments and bickering with fellow mates, studying theories, jotting them down and presenting it to mentors has helped a great deal and now I can (can only mention about myself) craft effective strategies, however with much space for error and improvement. The discussions with mentors often opened avenues to new perspectives of looking at and dealing with the problems. The additional and biggest advantage was that it reduced the amount of rigidity in thinking and approach to zilch. Today, I can confidently state that what I learned during my B-school days has provided me what I can term as a strong sense of direction depending upon the situation(s) with adequate flexibility.
Explore, Experiment and Develop- What I may define as beauty of marketing as elective is that it provides enough food for thought, makes you exercise your mind round the clock, imbibes attributes to explore, experiment and always think beyond imagination. Marketing truly makes you creative, daring, adventurous, risk taker in a calculated manner and a true thinker. Developing markets, penetrating into new markets is no child's play and that's what marketing as an elective teaches. It undoubtedly equips you with limited tools to tackle it and your experience as a marketer once you join the professional world arms you to the teeth.
You become more expressive and persuasive- Marketing is termed as a Cost Centre which it actually is. The huge investments made in marketing initiatives help to spread awareness, establish the name and strengthen the position, be it a product or service. But the route to Brand Marketing Divisions of big MNCs sails through the narrow alleys of sales. Marketing sessions in B-schools make you to be more expressive, persuasive and logical. Imagine presenting a case study about launch of a new product in a class of 35-40 students, mind of each one oozing out with new ideas, approaches and perspectives. Difference of opinions in such sessions is quite mundane and everyone faces wrath of their classmates who are otherwise amiable but turn into ferocious rivals during that time.
Wide Smile like endless River Nile- None in the world of management face consumers/customers directly, especially aggrieved, dissatisfied and irate ones
and what field of marketing, even in theory teaches us is keep your cool and calm, be sangfroid and keep your mind open to search for solutions no matter how worse the situation gets. An aspirant can become a successful and effective marketer only when s/he knows how to keep a broad smile on face and keep the head cool under all circumstances. This is not all. Marketing is never done in isolation as statistics of various sorts are involved while allocating resources and determining the effectiveness of set of strategies devised and implemented and the team requires working in tandem with other divisions and with each other as Hobson's choice.
So, a relaxed demeanor and carefree attitude shall never be confused with what is called as relaxation time for the students who choose Marketing as a career path. The subjects, training and grooming prepare majority of us to face the real world in a calm fashion.
Well, I do not think a honeymoon will bring so much on platter to chew simply in ten months. In the end, I would like to state that Marketing is not simply confined to leaves of Philip Kotler tome but like all existing electives, transforms those who choose it and work hard towards learning its nuts and bolts.
Contributed by  Vineet Mani (Class of 2010,IBS GURGAON )