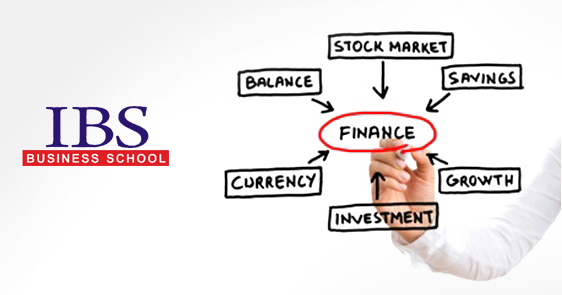 Some of the most successful people in the world are MBA graduates and they have learnt the qualities to excel in their jobs or businesses while pursuing their MBA only. One of the most honorable graduate awards in the world is Masters of Business administration and a guy who has completed his MBA degree is all set for achieving corporate success and is filled with all the qualities needed to win in his professional career. All you need to do after completing MBA is to take the right decision of selecting your career and then take a go-ahead. Being an MBA graduate you acquire a number of professional skills so that you get plenty of options to start your career. Here we will discuss about the five best career options for you after MBA.
An analyst-
While doing an MBA degree, the biggest quality being developed in the student is the ability to analyze things and identifying and solving problems. This trait is required for the analysts working in a particular domain and they have to be detail-oriented and have to figure out why a business solution is not working now and what will be the future trend based on the current market trends.
As a market analyst you will have to review the targeted demographics and analyze the success of the previous and current advertisements on them. Based on this analysis, you create new advertisements for future.
A management analyst has to analyze the corporate structure and suggest ways to the departments on how they can cut costs and improve the profits based on his complete management analysis.
In the role of a financial analyst you will have to analyze the market trends and reviews different portfolios. You have to analyze the jump and fall of the stocks and on the basis of all the past knowledge predict the future trends in the financial market.
Investment Banker-
A good option after completing your MBA degree is to look forward for a career in investment banking. An investment banker plays an important role in advising firms about mergers, buyouts and takeovers. The main role of an investment banker is to provide advisory services to the companies in their decisions for long term investments. Besides providing M&A advisory, an investment banker also provides help in other areas like IPOs, strategic alliances, trading of securities and diversification of sales and assets.
The entry position for an MBA graduate in investment banking is as an "Associate". In this role you will be a part of a team which will attend client meetings and those who will make the actual deal. Good analytical skills, spreadsheet knowledge and great dedication is required in this role. Later you can look forward to rise as a leader, project manager and higher positions. To develop a career in investment banking you need to have a great client rapport and a good understanding of macro-economic environment and political environment is required. The best companies to work as an investment banker are Barclays, Blackstone and Goldman Sachs.
Consultant-
A good quality of an MBA graduate is the ability to give analytical opinions on different subjects and for them, a consultant job is ideal. A business firm or a private entrepreneur goes to a consultant with the question "What do you think?". This job is highly prestigious and even the CEO's of renowned companies come to a management consultant and ask solutions related to different business problems.
Those who become gurus in consulting business are usually paid very well and can maintain a bright career in the field of consulting.
Entrepreneur-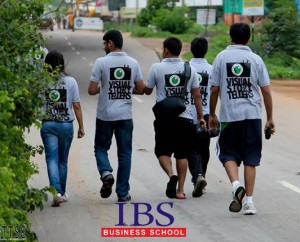 A number of professionals decide to study MBA with a hope to never work under any boss for the rest of their lives. Statistics have shown that about one fourth of MBA graduates are entrepreneurs and have been doing their own business in the fields of Consulting, marketing, finance and many more. But for starting your enterprise you need start-up cash and a good database of the customers. For fulfillment of both these requirements you need to have an exposure to the industry you are targeting. That is why MBA graduates generally spend at least 5-10 years in the industry and then decide to go for entrepreneurship.
With my experience as an MBA graduate, I myself found that entrepreneurship is taught at every step in the professional MBA courses. The students learn all the skills required to become a successful entrepreneur and that is why it was named Masters of Business administration. The courses and curriculum are designed in such a way that the student learns all the aspects for running the business successfully. I found a lot of difference in myself when I entered into a job again after completing my MBA. The communication skills, presentation skills, writing skills, subject knowledge and management skills, all are improved when you complete an MBA successfully from a professional institution. After 6-7 years of working experience I started my own business in the IT domain and found that MBA skills translated at each and every step of my business.
ERP consultant-
One of the best career options after completing your MBA is working as an ERP consultant. Enterprise resource planning(ERP) is a business management software which is used basically for the storage, management and interpretation of the different enterprise activities like shipping, inventory, marketing, finance, production planning, sales and nearly every major functions of the enterprises. As an ERP consultant you will be responsible for understanding the various business processes of the clients and will understand and handle the various ERP packages like SAP and how they are implemented in the organization with the necessary customizations.
An ERP consultant earns an average salary of more than 8-10 lakhs per year in India and a very handsome salary oversees. The highest paying skills associated with the job of ERP consultant are Customer relationship management (CRM), Oracle-E-Business Suite HRM, PeopleSoft and SAP.
The career options discussed above are one of the best options to follow after you complete your MBA degree and the analysis is based on the basis of current job market trends, salary packages and the MBA skills required for a job. Here are some of the other things you can do after you complete your MBA degree-
Contact your alumni network to learn about more career and business opportunities
Apply for teaching jobs and use your MBA qualification to leverage your candidature.
Explore new career opportunities within your organization to advance in your organization with the new MBA degree.
Travel abroad which will give you a chance to learn about a new culture and creating a new set of skills with a number of more options in hand.
Freelance your work- You can start freelancing and can work as a freelance consultant, mentor, coach and a freelance contractor. This will help you to earn extra income and will also expose you to other industries and new organizations.
Thus you can find a number of career options after completing your MBA. The only thing you need to do is the careful selection of the career option which best suits your skills and expertise and allow you to grow continuously in your career path.
Contributed by ASHISH SINGH PARIHAR ( Class of 2006 – 2008, IBS PUNE )