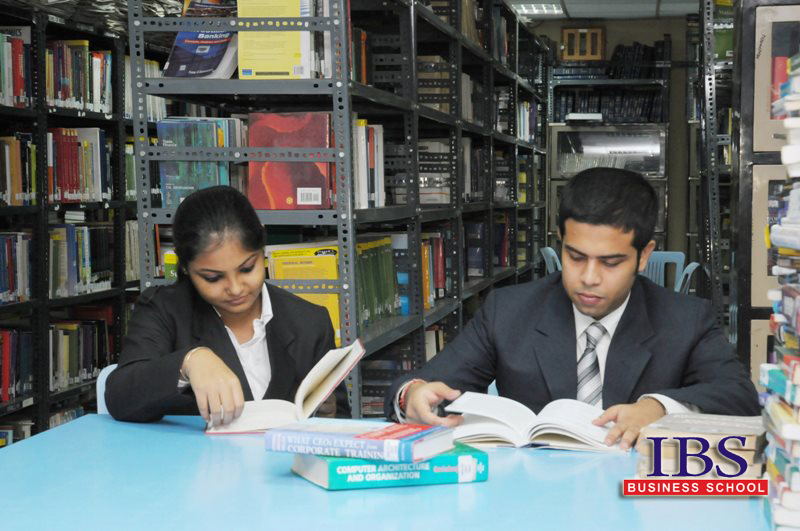 Books may teach you about the business functions but they won't teach how you can possibly they be a part of the functioning. Books may teach you about the business but it won't teach you about its management. For the on-field knowledge about business, there's B-school.
Business Management is a craft. It's based on experience. Then, there's a component of art, of insight and creativity. It is not a science but it uses science. B-schools teach analysis, teach the functions: marketing, finance, accounting – in terms of theories and cases. B-schools introduce you to the world of business, to the customer, to the people; B-schools teach you the practicality of business industry unlike the bookish theory. Let's find out.
Teamwork – An overview of corporate world
In the world of 'I, Me, Myself', B-schools teach you to give importance to the 'we' world i.e., teamwork. At the beginning of the year, they ask you to create a team of 3-4 participants that will give back records. On most occasions, teams are formed by the MBA Program itself and include people of diverse backgrounds and interests. The idea is that through teamwork and interaction, MBA participants will share their experience to provide a more global view.
Pedagogical methods – From theory to practicality
In an open and flexible environment, academic excellence and practical experience, the content of the curriculum in an MBA program is balanced between formal business education and real-life problem solving. It is a mix of teamwork with competition and teaches the skill that will enable the students to grasp new ideas and seize new opportunities. MBA program combine the theoretical and practical approach. The practical approach relies on real-life business cases, the IBS case study approach is unique and one of a kind and allows the student to understand management & businesses better. The theoretical basis relies on seminars and lectures which are equally significant but cannot be utilized without application.
The faculty members – Hear it straight from the horse's mouth
 The faculty members at MBA program usually have a PhD or experience with a top management level providing a high level of education to the students. From consultation to top companies to applying academic theory and the practical lessons they learned in the management ranks, they have done it all. It's like taking lessons from the people who have gone to the battle field and conquered it all. Furthermore, there are more and more guest speakers who come to class and bring a practical point of view to the courses taught by faculty members.
Elective subjects – the power of specialization
MBA program offer elective subjects through which students can adapt the course to their practical needs. The student who is interested in a career in finance may focus on electives in the field of finance, the one who intends to start up his own business may focus on small business management or the one who wants to be into HR management can pick management of human resources.
Not only the choice of subjects, the program also offers relevant expertise & experience through – internships & projects in their chosen area of preferred careers.
 Soft-Skills
English – Get a grip of this global language, Being an international management degree and originating from the United States, MBA is usually taught in English. This opens the channel for working in the global markets. Right from educating the industry terminology to sharpening the intercommunication skills, you can master the language and its benefits to apply in your career for years to come.
Not only language MBA @ IBS includes Soft-skills with equal credits as the electives. A student at IBS receives proper soft-skills grooming & training on language, management skills and people skills.
Practice vs. Theory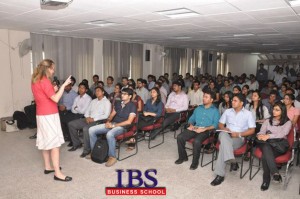 Books are there to mug up the theory but practice of those theories is necessary to implement the knowledge gained. In order to develop a more practical understanding of business, MBA Programs have developed compulsory industry projects, internships that are part of the curriculum and grading as well.
Social responsibility – It's important for a progressive Nation
Apart from providing good education, discipline, ethical and moral values, MBA teaches social responsibility to the students. Some MBA schools have special focus on the rural development and they teach as well as take many initiatives to work towards it. A simple contribution like clothes donation to a noble task of teaching the unprivileged, every activity aims in rural and social development. Educating an emerging subject like this goes on to prove that management education is a constantly evolving subject.
Technological approach – A high-tech environ for high-end thinking solution
Technology has helped us traverse not only to space, moon but to a neighboring planet as well. It is this technology that transforms dreams to reality. When it comes to MBA program, they tend to offer the highest possible level of service to their students, including: IT classrooms, completely wired buildings, the most up-to-date information technologies, large libraries, all sorts of business databases etc. This in return makes the students more tech-friendly.
Modern business challenges – Bring it on
Whenever there have been changes in business practices such as globalization and the development of new technology, MBA program have also gone through content and program changes. As a result of these changes, new subjects have appeared such as international finance, supply chain management, total quality management, e-commerce and information technology. New disciplines have also been introduced such as politics, religion, history, ethics and communication. So MBA always teaches us the sense of evolution.
Now, all these are not complied as one chapter of the book though. In the first year of an MBA program, the students learn the core disciplines of management education and then go on for specializations. Initially, emphasis is put on the fundamental subjects such as principles of management education, the basic concepts are taught in the first year of the MBA program, it develops an all round perspective of the student. In the second year, students can opt for specialization in selected areas of management. The second year of elective papers gives a student a good understanding in one particular area and provides them with good exposure to practical work also.
We recommend Books for always but an MBA Program can possibly change what you can extract out of those books.
Contributed by Jigyasa Laroiya