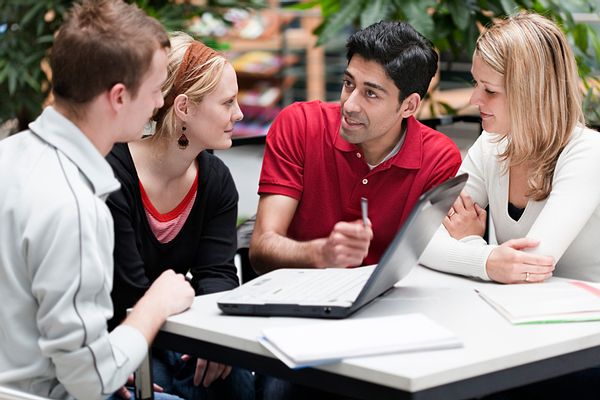 A ship that sails you towards your career path – Set off for an Internship Course for hands down industry experience
The custom of pursuing internships in different industries has been for many years now. Apprenticeships or on-the-job training are tried and true methods of mentoring and teaching students or workers a new trade or profession. Few courses have made it a mandate whereas some take it by choice to get a closer look of the industry they see them in the near future. The college students participating in internship opportunities continue to grow as more and more employers expect graduates to have real world experience.
What is it about?
The main purpose of an Internship is to provide a meaningful learning experience for the students. It's not a cake walk all the time because the work allotted to you can be very basic, but the things that you are going to observe or learn can be meaningful and will help you understand the job, profession, or field. An internship may take place during the academic year (if it's a mandate for your course) or you may even apply for an internship after graduation (your personal choice).Internships may not be paid or may not receive academic credit but if you take home the right knowledge, the experience will prove to be priceless in your professional life.
And here at IBS, Internships hold academic credit and many a times have proved significant & decisive move in the final placements of students as well.
How to find it
If your course comes with an Internship 'must-have', then expect to get a sorted list at the placement office or at specific department where you can possibly apply. Perhaps the most direct way for students to learn about internships is through the college Internship & Placement Office. Your college can also help students with cover letters, resumes, interviewing skills, and workplace expectations. For students who want to pursue it personally after graduation (those who take it up realize the edge during MBA) or during the MBA Program, can research online or may get in touch with family or friends who are in the same field.
What to expect from it
Now an intern should be ready for all sort of odd errands. That's the ground level where employers expect you to grow from without complaining. From data entry to fixing appointments for seniors, from filing to taking photo copies, all these will come your way. Expect that!
What they expect from you
Now, they may overload you with gibberish work at times but they expect you to be proactive. Ask for work, question when you have doubt, do research about the company profile, show interest in attending meetings. If people see the interest in you, they will give you real work. But be sure to initially ask your supervisor for work and not the company owner.
Be Social. Make Contacts.
Now, the industry that you are interning now with may be the enter point of your career, so there's no harm if you socialize a bit with your coworkers. Talk to them, ask them how they got to where they are, pull out contacts, and find out who they know in the industry. A little chit chat could just land you a job as soon as you pass out.
Get a clearer picture
It's not just an internship; it gives you a real picture. It makes you realize whether you are ready to step in to the corporate life in the coming days. It helps you evaluate what you have learnt and what you need to learn more. You may want to take up a second internship or a third one, that's ok as long as you make the best of every one of it.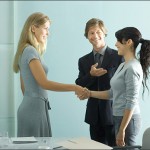 The value of an MBA internship
Now internship isn't only for graduates, it is also for the students pursuing MBA degree from the most prestigious business school. The skills you learnt in the classroom don't have any importance if you don't find its application in the real world of business. As a result, the value of vocational experience for MBA students and recent graduates cannot be emphasized enough.
For the majority of graduating MBAs, internships provide the chance to develop industry-specific abilities; develop strong teamwork skills, interpersonal skills; increase the likelihood of building professional networking contacts, mentoring relationships and so on.
Of course there is no guarantee that an MBA internship will give students a full time position but it will certainly enhance their chances as it will help them become viable, experienced job applicants when they are seeking employment after graduation. But point to be noted, many employers do consider internship experience in the hiring process, and many look to their own interns as the best potential candidates for full-time positions.
Are they really that important?
Here's a clearer picture of why participating in an internship is an important experience to complement the learning you are doing in the classroom.
An internship can serve as a screening device for employers. Also, many employers hire employees from their own internship program.
An internship gives a student an opportunity to test a job or a field before taking a permanent position.
Students who complete internships may discover gaps in their practical knowledge and they can fill in those gaps before they graduate.
Another important take is that an internship looks good on a resume and employers are increasingly expecting to see an internship on a student's resume.
An internship in the resume builds the confidence in employers mind to hire the student because it increases job retention. They know that interns have experienced the profession and the work world.
It may work as a deciding factor whether to take up that particular industry or thrive for a different one.
Students who complete internships may receive higher salaries when they are hired.
Very simply, an internship may lead directly to a job offer.
Internships are fun – and great self-confidence builders.
Both future and current students are thus advised to start thinking about which companies will best help to take their careers forward.
[contact-form][contact-field label='Name' type='name' required='1'/][contact-field label='Email' type='email' required='1'/][contact-field label='Mobile Number' type='text'/][contact-field label='Comment' type='textarea' required='1'/][/contact-form]