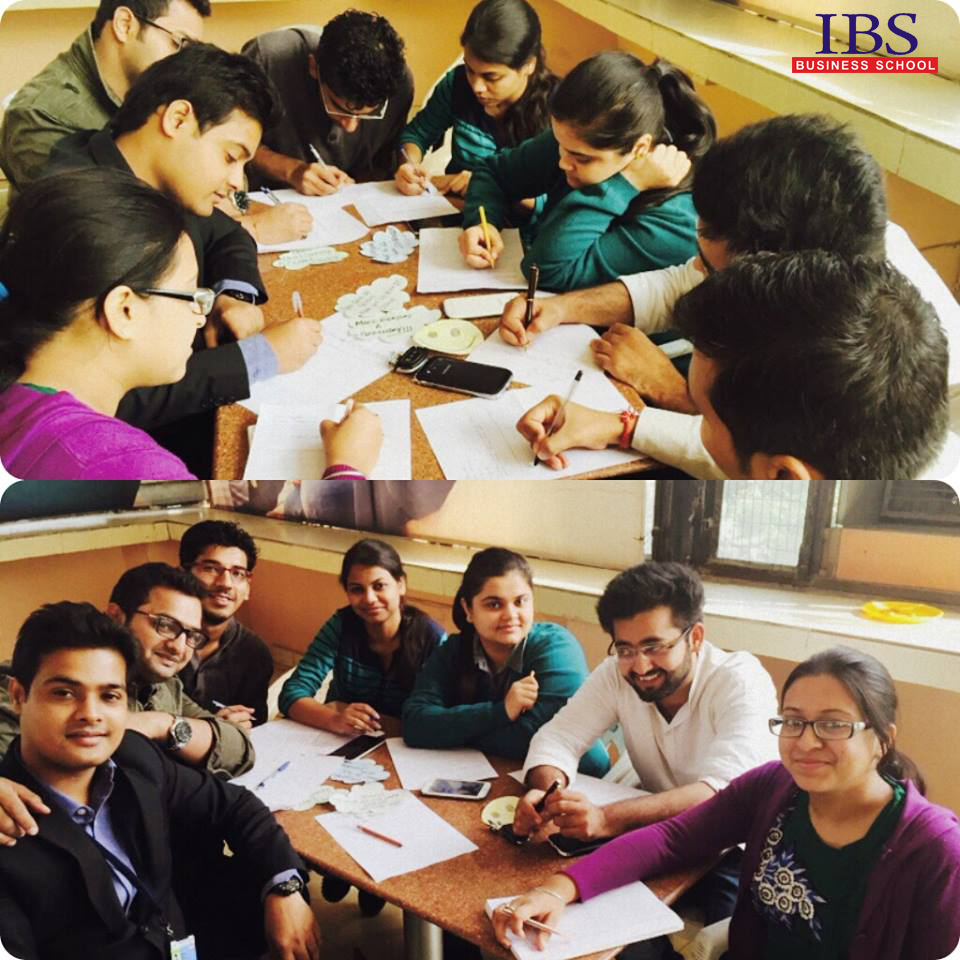 MBA programs are oversold by most of the B-schools. Commercialization of education has led to more & more confusion about – the career choices, the streams to specialize and to give pace to the professional skill set for gaining momentum.
There might be tens of reasons which the B-schools try to sell their programs for ranging for hefty packages to corporate back-ups. There are also reasons slated as promising careers, quick recruitments as considered to the age old medical & engineering fields. But the question arises – are these reasons valid enough to be marked as the sustainable takeaway of business education?
The reasons slated above are short-termed; there are no second thoughts that they are exciting and relevant to almost everyone who is ambitious enough and dreams of a career. They are in fact also valid for the parents – who most of the times assess a choice of career – as a return on investment nowadays, thanks to the institutes which charge a bomb for no value addition. Having said that, I would like to share what I felt shall be considered as the sustainable takeaways of management or B-school education.
Sustainable here does not only mean polishing your skill-sets and knowledge in your area of expertise or work but by sustainable takeaways, we would be sharing the life-long lessons one gets to learn in b-school education. Few practices and lessons of B-school education go forever and of the many management graduates I came across, agreed that this helps in the growth of an individual not just as a professional but as an individual. Getting on to the takeaways now –
Personal Grooming:
B-school education can work as the second best school for an individual after a parent. It helps you assess yourself, your skill-set, exposes you to the career options and establishes your preferences to learn & pursue a career.
A good program equipped with extra-curricular and life-skills/behavioral coaching helps an individual in personal grooming, self understanding and improvising the personality as per the industry segment s/he choose to pursue a career into.
Communication Skills – I would like to mention here is the foremost requirement for anyone in this world to excel in anything one does.  At IBS, we were all privileged to have worked so much on the communication skills – oral or written, it works to the best for anyone & everyone.
Decision Ability & Tolerance:
Most of you must be wondering on reading the heads above, how tolerance can be learned through a 2 year program?
If the program design is good, the pedagogy is apt, you are sure to learn, improvise the decision making and tolerance skills. And this is one of the most significant take away of a b-school education. And the beauty is – this is not something which is taught, or could be understood through theorems but this is something which a student learns during the course of action for the 2 years.
In IBS, they follow the Case Methodology which – in a unique way helped us all in thinking analytically, to derive logic and that is how business decisions happened to most of the students during the business strategy case studies. That is the effectiveness of a b-school education, a management program.
Tolerance on the other hand – could be learned during the management festivals – which are the most amazing part of a b-school education. You read, gain knowledge, you participate and learn team work, you fight and learn competition, you excel and learn management.
And during the entire gamut of learning – you become tolerant. You manage people, you handle situations, you adapt and hence you sustain.
It Pulls you out of the Comfort Zone
It is most sustainable trait of any individual to be able to work even when out of his/her comfort zone. Many of the students come directly from a family life- the pampered ones etc and with a management course this certainly isn't an easy thing to do.
But a B-school education promises the student to learn to work outside the comfort zone. Your internship projects, the assignments are all centered at polishing knowledge even when you learn in those situations.
Get Together & Networking:
B-school education embarks on bonding together and learning together. The group dynamics and team skills can be best achieved in a b-school; provided it is a good B-school. You meet, connect and make lifelong relationships, several turn out of the power networked, few become co-founders. I know many of the likes, my friends which were then batch mates at IBS, Bangalore are partners in business now.
And that is the reason, I feel the still to network and networks itself are a sustainable take away for anyone at any given point. Strong relationships foster strong businesses and create entrepreneurs. I have seen many – how about you?
Cross Cultural Solidarity
This might sound a little weird but cross cultural cohesion is certainly a sustainable takeaway from b-school education. One gets to meet people from all different & diverse family backgrounds, various geographic locations, different set of educational & professional backgrounds and learning happens. They learn together, live together and adapt to cosmopolitan practices and this works forever, this creates synergy.
In corporate lives or in life as general, it helps if one is familiar to different cultures, well travelled and understands – the behaviors, insights and markets at large. And this is not something which could be taught in a book or explained in a class – this is learning my living.
The rigorous courses and practices in a B-school help students find time & fine tune with the various cultures and this help them go further in life. This makes them a better Cross-functional professional and a great team player. It takes away the inhibitions based on caste, creed etc – it helps students broaden their vision & thinking and turns them into better human beings.
All of the above are the bigger and better sustainable takeaways from an MBA course. The students in a B-school start thinking differently with a more holistic approach coupled with knowledge of all verticals of an organization. An MBA certainly opens up your mind to things happening around you – the best & the worst and it also empowers you to become the anchor of your life.
[contact-form][contact-field label='Name' type='name' required='1'/][contact-field label='Email' type='email' required='1'/][contact-field label='Mobile No' type='text' required='1'/][contact-field label='Comment' type='textarea' required='1'/][/contact-form]