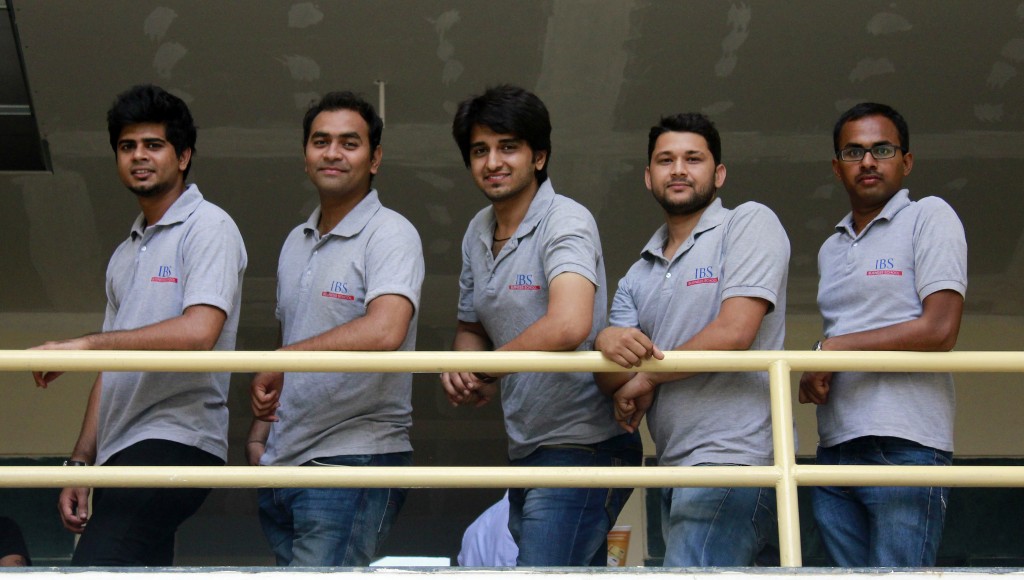 Some months back I was talking to maverick entrepreneur, Kishore Biyani, founder of Future Group and he said, "I'm trying to think like a start-up entrepreneur again. I want to recapture the enthusiasm and drive of those earlier years."
I thought it seemed like a tall order. The Future Group is a $2.5 billion diversified group, with several entities within its fold. Its core area is retail, but within that, it spans several segments of the industry sector – right from procurement of produce and manufacturing, through logistics to front-end retailing.
But it looks like more people from the corporate world are thinking along the same lines. More recently, Hindustan Unilever top honcho Sanjeev Mehta also said something similar. "We want to have the soul of a small company where speed is the currency, bias for action is the norm, where people are empowered on the frontline and they are not risk-averse. In many ways, it is akin to a startup culture," Mehta was quoted as saying in the Economic Times.
HUL is a $ 5 billion company with a huge sprawling network that sells everything from soaps and toothbrushes to shampoos, personal care products, ready-to-eat food and so on.
What are these guys thinking and why would they want to think like start-ups? Its like a middle-aged person saying, "I want to be like a teenager." Well!! Let us see if we can make sense of what they are stating.
The Middle-Aged Syndrome
 You know when you hit the 40s and 50s, you tend to start slowing down. The energy and enthusiasm with which you approached life is lacking, as your body grows stiff and sluggish.
Your joints creak and it is a chore getting out of bed and making your way to office – especially if the weather is too cold, too hot or rainy. Your steps have lost their spring and it is quite possible you will have some ailments. The flesh, so to say, is no longer as willing as you want it to be.
The worst damages are however inflicted on your mind. Your mind is no longer as agile as it was and that's natural – the years of baggage, all those years of experience and diminishing of your grey cells will have taken a toll. You have been through a lot and some amount of disillusionment has set in. You tend to be cynical about things; the gloss on your idealism has faded. There is a lot of 'don'ts' and 'nots' and can'ts in the way you think and speak.
The middle-aged rot has set in and if you allow it to progress, the decline can be sharp.
Just like us living creatures, a company too suffers from middle age. I can think of a very good example. During 2003-2004, analysts tracking software leader Microsoft remarked that the company had hit middle age and was showing typical symptoms. It had become bureaucratic – too many rules and regulations. It had a bloated workforce. Its operational structure had become so complicated that nobody knew who was reporting to whom. One person would find that she had several functional heads. Decision-making had become tortuous. Innovation and creativity was being suffocated as the company became larger and it diversified into more areas in technology.
The company, fortunately, did a reality-check (after a couple of dismal quarters) and took some measures to right itself. There were large-scale lay-offs and the company changed its way of functioning altogether by splitting its businesses into verticals.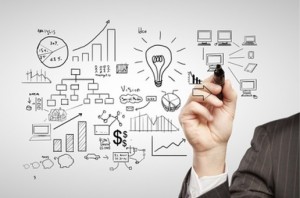 The Start-up Syndrome
 Think of how you are feeling now – those of you who are just stepping into adulthood. Don't you feel that the whole world is just waiting for you to conquer them?
You are probably full of ideas and ideals, brimming with youthful energy, not caring about the competition and ready to take on rivals. You are willing to work around the clock, intent only on achieving your ambitions and fulfil your dreams and passions. Hurdles and obstacles are not roadblocks, but things over which you just need to jump higher.
A start-up venture is similar. It has a vigour and vitality that is a reflection of its founders and employees. Since it is new, there are no restricting rules, the structure is almost flat and everyone is accessible to all. Intimidating and aloof cabins have yet to be built and there is a general camaraderie. The leader takes decisions on the spot and everyone participates in it. Information flows freely and horizontally. Meetings are open and everyone knows what is being discussed. Due to the transparency, there is trust.
This phase lasts for a few years until the organisation starts to grow; more functions are added and there are several layers in the structure. Hierarchies develop; decision-making becomes opaque; the top boss is virtually inaccessible and bureaucratic procedures start to take the place of informal interactions and instructions.
What it means to have a Start-up Mentality
Future Group is just about getting on into middle age while HUL is long past it and is well into old age. For its chiefs to say that they want to think like start-ups, means that they want to bring back the agility, flexibility, speed in its operations and freshness in its way of thinking – that they used to have when the companies were young.
It is not really possible for older, well-established companies to simplify their structure and operations beyond a point. The sheer scale of their operations precludes that. However they can (and should) bring back the originality and newness in how they think and in the way they execute their decisions.
To a certain extent, large corporations can also reduce the number of decision-making layers and the channels of information flow. The head of a manufacturing unit should be able to speak directly to the shop floor supervisor, without having to go to through several intermediaries. Chains of command sometimes lengthen usually for no reason other than ego and to give importance to certain positions.
You have to remember that corporations exist – not for the benefit of a few people who are managing it – but to bring products and services to the market, for the people and for the economy. That is the ultimate bottom line; corporations and their promoters should not lose sight of that fact.
When you get absorbed into the corporate culture, you have to remember this and act accordingly.
Contributed by Janaki Krishnan, an entrepreneur in the education and skills sector. Prior to this she was a business journalist. Writing continues to be her abiding passion