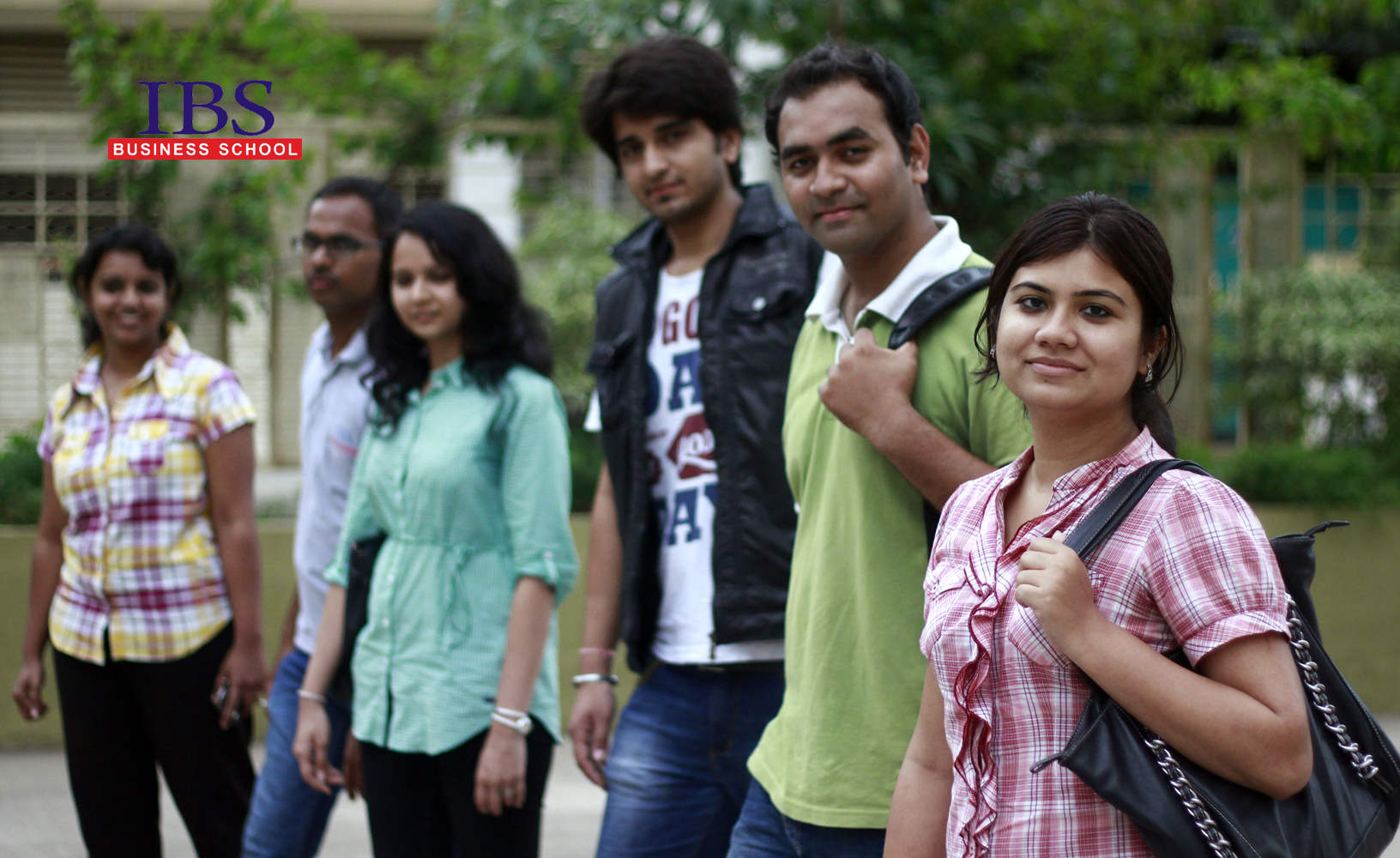 The past 10 years, I've always been noticing how college freshers are so obviously college freshers. They carry college IDs (just as if they were in school), full of excitement and nervousness on their faces (like a bride or groom); spend hours picking out their first day's outfit, and super-duper excited as if they have achieved something in a big way.
And why not…they actually have.
I find all this a bit amusing but I can also empathise with their feelings as I also remember the excitement, anxiousness and remarkable amount of cluelessness that comes with being an IBS student on the first day.
My first year of IBS @ Ahmedabad campus was certainly like a honeymoon period. I use the word "honeymoon" because that phase was so much fun in real life, when you meet and discover somebody new and fall in love and chase them. The excitement of the pursuit. That climactic final moment of ultimate togetherness. I still remember the day I reached Ahmedabad with my dad who came to drop me off at the hostel full of pride and thrill. I could see a dad that day who was feeling gratified pleasure that his son was being admitted into a prestigious B-school.
That first year at IBS was full of clusters of what I wanted or what I applied for. There were some strange feelings in my mind but happiness mixed with anxiety were the most obvious emotions – happiness at being there and the anxiety associated with starting new things. Exploring the new city, new markets, fun places and lots more! To be part of a group that had the best of talent. Achieve grades with no compromise on fun. That's just a whole lot of experiences right there. This experience helped me to improve and grow as a person – the man I am today.
According to me, experience is perhaps the best cherished thing to offer in the first year of college. Let me recount some of my more memorable experiences and share them with you.
Don't be in a hurry to be part of a group; finding the right friends are important:
Yes, I am talking about the groups or the people, whom you meet on the first day of the college; whom you think are just awesome and super cool!!! I would suggest you take a couple of weeks, and then make up your mind as to which group or friends circle you want to belong to. Sometimes, in a hurry to 'belong' you may end up doing things that can actually make you feel depressed. Look for friends with similar interests. Imagine, you love cricket they love football or you love dancing, they love trekking or maybe just watching TV!!  Friends are important, but the right ones.
So go slow, understand everyone. Instead of being Best Buddy or Friends Forever with one person you meet, try to mingle around with new people during dining, studies, or festivals.  Remember you still have your school friends to talk to anyway.
Believe in self-motivation, Competition never stops:
You have joined MBA because you want to achieve something. Remember, you could walk a mile and still not be exhausted because you know you want to reach somewhere. You always want to do something different that no one else has done. After IBS, my belief in self-motivation has increased every day. Today, I am achieving what I always wanted to. It's time to expand your thought, widen your horizons and make self-motivation part of your daily thoughts
Roll…Camera….Action!!!
I am what I am
The first year is a unique time to reflect on your priorities. The first year is also full of ease where you have the right of making choice – of what you want to do. You have time to focus on what sort of person you would like to be. IBS events and the learning model works like a mirror where you can see your future reflection. I remember that the classes were not only challenging but also engaging. Everyone I met was tremendously intellectual and brought a diverse knowledge base that enriched my learning experience. By analysing your performance in various activities, you realise what matters to you.
For example, when I was working on projects related to venture capital and private equity, it was IBS that helped me realize that I like dealing with the operational and strategic aspects rather than the investment side.

After one month, IBS Ahmedabad campus was like my home. I found I could do all my assignments and enjoy them too. My time management skills were getting better. It just took some time. We all want to run but remember we should know how to walk first.
Yeah, the first year is a honeymoon period but full of struggle – new people, new dimensions, new home, everything is new except you. But, it is worthwhile as I found as it taught me a whole lot about myself.
During the first year, you feel like roaming around and behave like a cool dude….but college is more than that, as you will soon realise. Before you enter college, you feel apprehension and feel that it is all hard work. I used to be confused when people used to say, "I love college". After a few months, I too felt the same. Your campus is beautiful, it's your best decision and you'll constantly refer to your college as the best college EVER. Someday like me, you'll hate the thought of missing the college and its endless opportunities and freedom in this competitive world.
"College is the best time of your life."
Lastly, here is my list of what to expect from first year:
1.Be ready to be inspired.
Be ready to be challenged.
Be ready to make Connections.
Be ready to reinvent yourself.
Be ready to Welcome the new world.
My first year of IBS not only gave me what I wanted, it provided me with enormous experience, that I will cherish throughout my life. It's an experience that I offer you all to learn from. However, it is your own experience that will be more valuable than my lessons learned. Everyone has a different story to tell and your experiences are the best teacher.
Enjoy your first year!!! Keep sharing your thoughts.
Contributed by Sidhartha Mohanty (Class of 2005, IBS Ahemedabad)