Have you wondered how the world would have been if we didn't accept the changes and didn't have to change ourselves with the latest skills?
As an entrepreneur, a new change has emerged, i.e., creating your start-up where you can operate the business in the market according to your terms and conditions. Where you didn't need someone, who would be overseeing you, or you worked under someone whose synergy didn't match with your options.
First of all, what is Entrepreneurship?
Entrepreneurship is starting and running a business, typically involving risk-taking and innovation. It consists in identifying a market opportunity, developing a product or service to meet that need, and building a team to bring the idea to fruition. Successful entrepreneurship requires combining skills, creativity, problem-solving, financial management, and salesmanship. Many entrepreneurs desire to be their boss, create something new and innovative, and positively impact the world.
There are four types of entrepreneurships generally in the market:
Social Entrepreneurship: This type of entrepreneurship involves using business strategies to solve social and environmental issues. Examples range from education start-ups to microfinance institutions.
Small Business Entrepreneurship: This type of entrepreneurship involves a single individual who owns and operates the business. Examples can be as diverse as your local electrician or the store next door.
Large Business Entrepreneurship: These are the entrepreneurial behemoths that have developed into full-blown companies that operate on a large scale. Think Amazon and Google.
Scalable Start-up Entrepreneurship: These are the start-ups in tech hotspots around the globe; they start small and quickly seek to scale up their operations with rapid innovation and global funding. Examples are the social networking sites that started small and rapidly grew.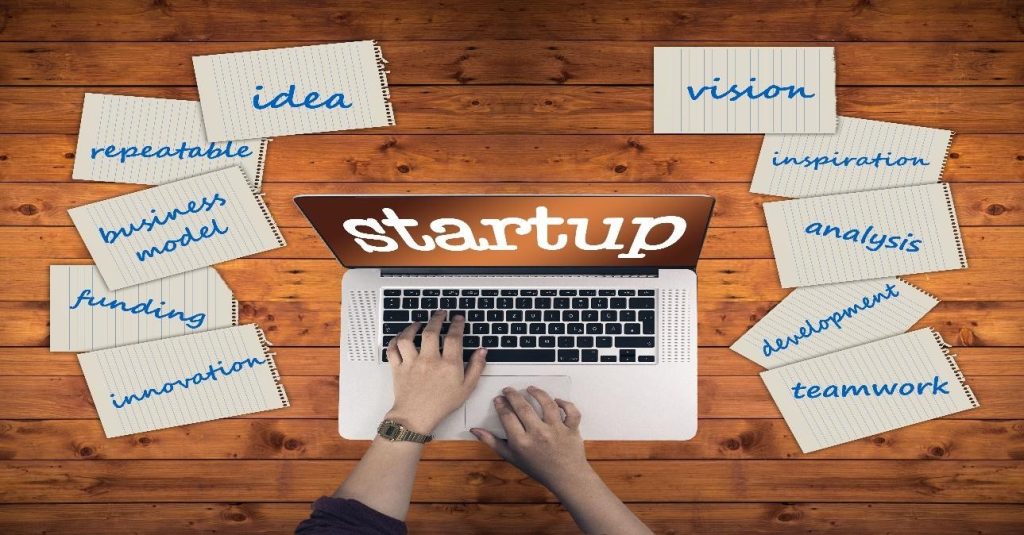 You nowadays must hear the buzz about entrepreneurship, that many young entrepreneurs are starting their businesses, so why is there a buzz about entrepreneurs?
There has been a buzz about entrepreneurship in recent years because people are seen this as an opportunity to take control of their careers and create new paths for themselves. Starting a business allows individuals to be their boss, set their schedule, and pursue their passions. In addition, entrepreneurship can be an attractive option for those who want to positively impact the world by creating innovative products or services that solve problems or meet unmet needs.
There has also been a trend towards valuing the qualities that entrepreneurs possess, such as innovation, risk-taking, and adaptability, which can be helpful in any career. Finally, the rise of technology has made it easier for people to start and run a business, contributing to the buzz around entrepreneurship.
One question that may arise here is the importance of entrepreneurship and why one should think about becoming an entrepreneur and start its journey when there is a lot of uncertainty.
Entrepreneurship is essential to any economy because it can drive innovation, create jobs, and stimulate economic growth. Entrepreneurs are individuals who take risks to start and run their businesses, and they play a crucial role in the development and success of a community or region.
Here are some specific reasons why entrepreneurship is essential:
Innovation: Entrepreneurs are often at the forefront of new ideas and innovations, which can lead to developing new products and services that can improve people's lives and solve problems.
Job creation: small businesses, which are often started and run by entrepreneurs, are a significant source of employment in many countries. By starting and running a business, entrepreneurs create jobs for themselves and others, which can help reduce unemployment and stimulate economic growth.
Economic growth: Entrepreneurs contribute to economic growth by starting and growing their businesses, leading to increased production and consumption and tax revenue for governments.
Overall, entrepreneurship is vital in driving innovation, creating jobs, and promoting economic growth, which is why it is a crucial aspect of any economy.
Contribution of Startups to the Indian Economy
Domestic startups closed investment deals close to $12 billion in Q1 2022, and India zoomed ahead to become the world's third-largest startup ecosystem. Startups are flourishing, and the pace from prototype to market has accelerated impressively. Another barometer of the spectacular success of the startup sector in India is that it currently had over 100 new unicorns (A unicorn company refers to a startup or a private company with a valuation exceeding $ 1 billion) in 2022. One unicorn has been added every five days within the first two months of 2022.
Fintech, EdTech, HealthTech, cleantech, B2B SaaS, e-commerce, MediaTech, Agritech, FoodTech, artificial intelligence, nanotechnology, SpaceTech, web3 technologies, and more influence business and lives in a big way. And there can be no disputing the impact of startups on the Indian economy. It is a clutch of startups that would fuel India's forward march to becoming the third-largest economy in the world.
The startups have scaled up quickly, impacting more jobs across all work levels. Indian SaaS (software as a company) companies are expected to make half a million new jobs by 2030, the travel and hospitality industry 52.3 million jobs by 2028, and the FoodTech industry 9 million jobs by 2024.
Some famous startups in India are Flipkart, Unacademy, Byju, Oyo, Ola, Zomato, Mamaearth, Boat, Lenskart, Cars24, Sugar, Emcure, BhartPe, etc. Apart from these famous startups, some have become a unicorn: Flipkart, BhartPe, Dream11, PhonePe, CoinDcx, Nykaa, etc., mainly these startups are in each sector where they are catering to consumer needs.
The startups significantly contribute to management school by providing students with real-world experience and practical knowledge. Through internships, case studies, and guest lectures, startups can help students apply the theories and concepts learned in the classroom to actual business situations.
Additionally, startups can provide valuable networking opportunities for students, as they often have strong connections with industry leaders and other entrepreneurs. This can help students make connections and gain valuable insights into the business.
Startups can also contribute to developing new curricula and programs within management schools. By providing input on the skills and knowledge that are most relevant and valuable in today's business environment, startups can help ensure that students are learning the most current and relevant information.
Overall, startups can play a crucial role in helping management schools prepare students for success in the business world.
How is ICFAI Business School contributing towards catering to the needs of the new India as a startup hub?
The Innovation & Entrepreneurship Council (IIEC) at the IFHE is a research and training center that promotes innovation and entrepreneurship. The curriculum offered by the IIEC covers various aspects of innovation and entrepreneurship, including product development, business model design, market validation, funding strategies, and legal and regulatory issues.
The courses offered by the IIEC are designed to provide students with a comprehensive understanding of the innovation and entrepreneurship process and to equip them with the necessary skills and knowledge to bring their ideas to life.
The curriculum comprises multiple weeks of assignments that must be completed to complete the milestone and can go to the following milestones:
| | |
| --- | --- |
| Week 1 | Problem Identification and Opportunity Discovery |
| Week 2 | Customers and Market |
| Week 3 | Create a Compelling Preposition  |
| | |
| Week 4 | Milestone 1 |
| Week 5 | Competitive advantages  |
| Week 6 | Business Models |
| Week 7 | Build your MVP  |
| Week 8 | Milestone 2 |
| Week 9 | Financial Feasibility |
| Week 10 | Go to Market Strategy |
| Week 11 | Milestone 3 |
| Week 12 | Managing Growth and Targeting Scale |
| Week 13 | Funding strategy |
| Week 14 | Milestone 4- Pitch Desk Presentation |
Above is the program's curriculum, and each student has to undergo these stages in chronological order to reach the final milestone.
The IIEC also provides students opportunities to work on real-world projects and interact with successful entrepreneurs and innovation experts. Through its collaboration with industry, government, and academic partners, the IIEC provides students with access to a wide range of resources, networks, and experiences that can help them build successful careers as innovators and entrepreneurs.
In addition to its academic programs, the IIEC hosts several events and activities that promote entrepreneurship and innovation, including
workshops,
seminars,
and competitions.
Through these activities, the IIEC fosters a culture of innovation and entrepreneurship and supports the development of the next generation of entrepreneurs and innovators.
The two programs that IIEC runs are namely:
1. IIEC- ANVIKSHANA (Pre-Incubation)
Jointly conducted by IIEC and Wadhwani Foundation and is powered by the highly acclaimed NEN-Ignite program curriculum.
It runs for 14 weeks.
Online Classes on weekends.
2. IIEC- UDVIKAASA is the same as Anvikshana, but the only change here is for anyone with a good idea, a proof of concept, and a product with a pilot customer base.
(The Wadhwani Foundation is a non-profit organization founded by Romesh Wadhwani in 2000. The foundation's mission is to accelerate economic development in emerging economies by fostering entrepreneurship and innovation; it achieves its mission through various programs and initiatives, including incubators and accelerators for startups, training programs for entrepreneurs, and policy advocacy. The Wadhwani Foundation is headquartered in Silicon Valley and has offices in several countries worldwide.)
The fees for the 14-week IGNITE program is Rs. 1000 for student innovators and INR 2500 for non-student innovators. This fee includes access to the material, a one-to-one mentoring session with the program manager, live online workshops, and mentoring sessions with industry leaders.
The IBS Gurgaon emphasizes entrepreneurship, and with the focus on young budding entrepreneurs, there is a cell also where young entrepreneurs learn new insights about the entrepreneur world.
Every year, the Entrepreneurship Development Cell (EDC) of IBS Gurgaon organizes the 'Campus Entrepreneur' event where students become entrepreneurs and do the planning, organizing, directing for their ideas, and selling of their products to the audience. Through this event, participants generate a gist of entrepreneurship and what it is all about by tapping into entrepreneurs' shoes and managing their ideas.
Entrepreneurship has seen a significant rise in India in recent years. This trend is driven by various factors, including the growth of the Indian economy, the increasing availability of funding and support for startups, and the government's efforts to promote entrepreneurship and innovation.
Several key trends are driving the entrepreneurship wave in India. These include:
Digitalization: The growth of the internet and the increasing use of digital technologies in India have created new opportunities for entrepreneurs to start and grow their businesses.
Government support: The Indian government has implemented several initiatives to promote entrepreneurship, such as Startups India and the Atal Innovation Mission, which provide funding and support to startups.
Increasing funding: The availability of funding for startups has also increased in recent years, with the emergence of angel investors, venture capital firms, and other sources of capital.
Talent pool: India has a large and talented pool of young professionals who are increasingly looking to start their businesses.
Overall, the entrepreneurship wave in India is driven by a combination of economic, technological, and policy factors. As the ecosystem for entrepreneurship continues to mature, we will likely see even more startups and small businesses emerge in the country.
Archit VijayBatch of 2022-2024