Name : Tanmay Kandpal (Batch 2016-18) IBS Gurgaon
Startup : Creating Talks (First level funding by Delhi Government)
About the Startup:-
We, at Creating Talks, aim to bridge the gap between academic learning and practical knowledge by gifting the magic of 'experience'. This gift will challenge our audience, let them expand their horizon of knowledge and help them think differently by fine-tuning their skills. We help them connect to their like-minded mentor, who are domain experts, will enlighten them and who have collective knowledge spread over many years of experience. These gurus will be sharing their experiences and profound knowledge through curated videos on our platform, which audience can access till their hearts content at a nominal subscription fee. However, each domain specific video will be streamed on a particular day on our website in the view to benefit everyone. We want to simply imbibe and build consciousness on the subject of Experiential Learning.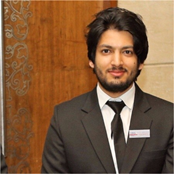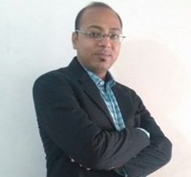 Name : Rakesh Mittal(MBA BATCH 2008-2010) IBS Dehradun
Startup : DIRECTOR@URBAN VALLEY BUILDCON PVT. LTD.
About the Startup:-
Rakesh Mittal, an alumnus of IBS Dehradun MBA 2010 batch, worked for almost 3 years into real estate industry and developed an interest to start his own business and apply all his learnings from his previous job roles to build up his own business. As it is said "To win without risk is to triumph without glory", as a result Rakesh's company is classified as Non-govt company and is registered at Registrar of Companies, Delhi. Its authorized share capital is Rs. 100,000 and its paid up capital is Rs. 100,000. It is involved in Real estate activities with own or leased property. [This class includes buying, selling, renting and operating of self-owned or leased real estate such as apartment building and dwellings, non-residential buildings, developing and subdividing real estate into lots etc. Also some inclusions are development and sale of land and cemetery lots, operating of apartment hotels and residential mobile home sites