About the Startup:-
Chinmay Bhatt & Abhinav Midha (Batch 2004-2006).Start-up: Shopholix
Shopholix is an online shopping portal which promises to bring happiness to its customers, as their website says, "Whoever said money can't buy happiness, didn't know where to shop from!!" Chinmay and Abhinav consider the 2 years spent at IBS Gurgaon instrumental in embarking on Shopholix. Chinmay is a marketing professional with over 10 years spent across Retail and FMCG industry. He is also the founder of Indiyra, a wellness brand focused on lifestyle products based on yoga and Ayurveda, the products being sold through major e-commerce portals like Jabong, Flipkart and Amazon. Abhinav is Co-Founder & Director of Food Intellect India Pvt Ltd. He was part of the core team to set up the first South East Asian QSR Chain in India under the Brand Name "Bowl House" which is currently successfully operating with 5 outlets across India.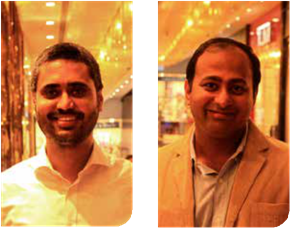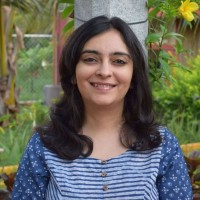 Darshan Bawa (Batch 2007-2009).Startup: Bodhishishu
Darshan Bawa, , an alumnus from the class of 2009 is a serial entrepreneur with a focus on wellness. She is the Founder of Bodhishishu, which is the children's meditation wing of Chanshi Meditation Organisation. Her venture is currently being incubated at IIM-Bangalore's NSRCEL. Bodhishishu offers age appropriate, structured meditation programs, specifically designed for kids in the age group of 4 to 12 years. Bodhishishu compliments conventional schooling by providing Social-Emotional Learning (SEL) for overall development of children. Based on the 'play and learn' methodology, their techniques are not only fun and simple, but are also very highly effective.