Since its inception in 1995, IBS has been one of the best B-Schools in the country, providing excellent academic delivery and infrastructure to its students. At IBS, we offer innovative and globally accepted programs and great opportunities for all-round development. 100% case-based learning is unique to IBS. IBS transforms its students into leaders of the future.
As a first in a series on IBS Alumni start-ups, we present success stories of some notable entrepreneurs.
Dr. Bikash Sharma (Batch 1998 – 2000), Start-up: iDeliver Services and IAMA
iDeliver Services, launched in 2005 is an IT and IT Enabled Services organization having to its credit the launch of the first operational international call centers in Puducherry (Pondicherry), Dehradun and Colombo (Sri Lanka). It also serves its clients in North America offering IT and Technical Manpower Solutions. Dr. Sharma serves the organization in the capacity of its CEO. Since his early working days, Dr. Sharma had a keen inclination towards education and wanted to do something which would make education more practical, dynamic, boundary less and affordable for all. His dream became a reality with International Academic and Management Association (IAMA) which was established with his efforts in the year 2013. Today, IAMA under his stewardship, has its footprints in over 43 countries offering its services to nearly 200 educational institutions, benefitting thousands of students globally.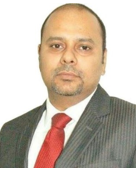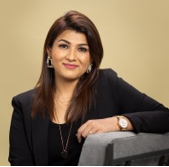 Shailaja Awasthi (Batch 2006-2008); Startup: Stories Design Studio
Shailaja Awasthi is an alumnus of IBS Bangalore from the class of 2008. She is the founder of Stories Design Studio. She creates spaces that speak about people who live in them and get inspired by them. Her work blends nature, science, art, mythology, and technology. Before turning to entrepreneurship, she worked with some of the world's leading international and national brand and design powerhouses.