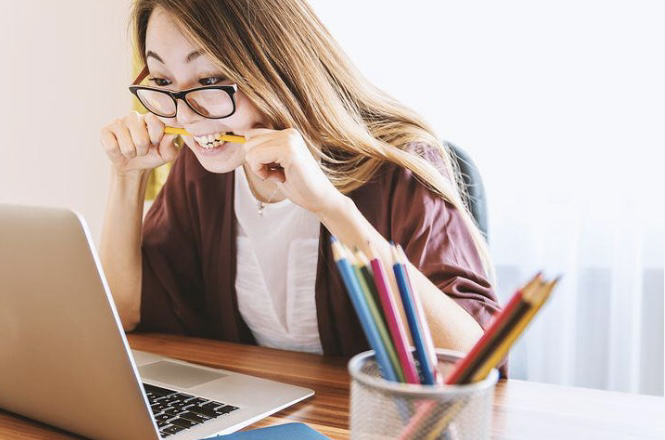 How many a times have we heard from the people around us saying that if you don't get into an IIM or a tier – 1 college, your career will not get The Kick Start? I suppose ample of times, but let's pause for a moment, ponder and think to ourselves, is it really the truth? The answer is simply is no. Yes, it is true the college you graduate from, plays a vital role in your career, but at the end of those two years it is on you, how you present yourself in the industry. It is in your hands as to how your decisions and efforts eventuate.
Then eventually the mind-boggling question arises, what defines a good MBA college? I've encountered this question far too many times in the past one year, so I know what it feels like to make a choice that will decide the rest of our lives. Well, following are some points, that I believe are imperative while choosing a MBA college and why I chose IBS over the other B-schools.
Academic Curriculum: The education system has evolved many folds in the past decade, so I made sure that the academic curriculum followed by the b-school I chose must be abreast to the industry requirements. The curriculum followed by ICFAI Business School matches to the industry. It also provides certification courses, which is an added advantage. This became a plus point while deciding. The required details were available on the college websites and brochures.
Extra-curricular Activities: I know most of us think that we've participated in enough activities during our school life and under-graduation and let's focus on the academic part now. But, let me burst this bubble and inform you that extra-curricular activities are quintessential when it comes to a management-school. These activities are of paramount importance for personality development, personnel management, team working and even more, it enhances networking skills. IBS offers many such activities, through various cells and clubs that organise a variety of events on a weekly basis that keeps the students engaged, moreover it makes learning interesting. Recently on account 75th Independence of our country, various activities like Poster- making, T-shirt painting, umbrella painting, albela bharat (decoration of classes on state themes), sports competition like tug-of war, slow-bike race etc. were organised.
Faculty: The faculty of an institution is its pillar of strength, it's what binds the students together and guides them through the path of campus to corporate. A supportive faculty member leaves an impact in the minds of the students and enlighten them through thick and thin. The faculty members at IBS are highly qualified and research -oriented. Various teaching pedagogies like role play, extempore etc. are used to make the session more interesting and enhance the classroom participation. Along with, IBS also executes a mentorship program, where each student is personally mentored by a faculty member. It creates a sense of security among students that goes a long way. The students can meet their faculty mentors on one-to-one basis, where they can easily discuss the various challenges that they are facing.
Alumni Base: Taking a glance at the alumni base of college gives a fair idea of the past outcomes. IBS proudly holds an alumni base of more than 62000 alumni. They're frequently invited on campus to bridge the gap between students and the corporate world. The alumni share their experiences and current insights of the industry through the alumni-buddy program and guest lectures. Their practical insights of the industry help the students in making the right decisions during the journey.
IMPACT Sessions: The full form of IMPACT session is IBS Mentoring, Placement Advisory Counseling and Training session. The IMPACT session is a highlight of the curriculum at IBS. These sessions are mainly focussed on the placements. Various current business, economy and market news are discussed in the session. The students are prepared for group discussions. Also, the students may ask all their doubts related to placements in these sessions. IMPACT sessions are conducted by a team of four members – faculty members from domain areas, soft skills faculty and placement manager. IMPACT sessions provide a complete package to students.
Guest Lectures: Various industry experts and practicing managers are invited to deliver talk on various current topics and the present state of economy. This helps the student to be updated with current affairs and learn outside the boundaries of class room. It is a great platform to get connected with the industry experts and ask questions to them. The various speakers that have delivered a talk in different sessions are –
Case-based Teaching Methodology: As the education system is evolving day after day, merely mugging up the theory will not be enough. Hence, to increase one's practical knowledge and exposure, IBS has a vast library of case studies, assembled by the army of faculty members. The cases form an integral part of the teaching pedagogy and evaluation parameters.
Summer Internship Program: SIP is one the most important period in a student's life, especially a fresher, with no prior corporate. SIP can bridge a lot of gaps. While choosing IBS, SIP was one of the highlights of my decision as unlike other institutions, it provides an internship of 14 weeks, which is quite good time for learning exposure in the industry, mainly for a fresher like me.
Placement Preparation: Along with learning, the ultimate aim is placement. The rigorous preparation at IBS, before the placements is worth a mention. The whole process includes mock personal interviews, crash courses etc.
Return on Investment: Of course, last but not the least, the placement packages of the said college must be compared with the investment made. For instance, if a college charges a fee of Rs.10 lakhs for 2 years, and thereon provides an average package of Rs7-8 lakhs, it's a good deal. So, return is also an important point to consider.
In my opinion, these points are a must to consider while choosing a college, and why I chose IBS for my higher education.
Think smart and choose wisely! All the best!
Shreya Sahni
Class of 2022-24