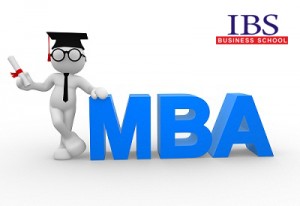 Jean Jacques Rousseau, the 18th century French philosopher was once asked, "What is happiness to you?" He answered, "A good food and a good banker." A saying which is almost 300 years old is as true in our era as it was then because both wrong food and a wrong banker can screw your happiness.
We live in a world with our 6.5 billion+ friends and 1.2 billion countrymen who are some or other way connected to money. Its management is basically what we call banking today.
Globally definition of banking had changed since ages. Prima facie Banking started with lending of resources thousands of years back in various civilizations which got its head from the pawn shop culture of Europe and full body later in regime of monarchy in mid fifteenth northern Europe.
Banking in India got its color after Independence and serious banking started after opening up of the economy in 90s when it got into the mainstream and the country took it seriously which became an aggressive catalyst in fueling the growth across industry.
Indian Banking today is marriage of intelligent money, technology and personalized relationship. Gone are the days when it was limited to depositing and lending of money. Today it has become more than that. Retail Banking, wholesale banking, Digital banking ,NR Banking, Business banking ,Wealth Management are all the fancy names that banks gives to their division to target and service respective segments.
In India there are approx 3 lacs+ bankers for a population 1.2 billion which is approximate one banker for every 4000 Indian which is quite a low ratio as compared to western and developed world.
 Past couple of years the industry is growing at the rate of 20% YoY and a huge workforce is required to serve the population as banking has become an indispensible part of each and every individual's life. Govt. strict policies and monitoring have also ensured the movement of money being routed via legitimate channel with Banks playing the chief roles. With penetration of Internet and Smartphone banking has reached to everyone's pocket and with this a larger population has started using this as banking medium instead of unaccounted traditional medium.
This is also one of the most profit oriented industry which is glittered with attractive perks and attracts talents at all management levels.
There is a huge competition among banks to hire the right talent and often we have seen the same won by private banks because of its capability to offer attractive packages and perks. Due to huge demand of bankers and talent crunch, recruiters have turned their roads towards various Top Business schools in search of the right talent. At many B schools, banking alone is responsible to hire almost 25 % of batch.  They are one of top paymasters to the fresher's for their services.
But why Bankers love to hire MBA's?
Knowledge & Understanding: Common sense is yet not so common is what we keep hearing these day and Banking is more than common sense. Banking is a complex business today where it has became borderless.This industry is full of smartest people and often attracts the same. The two years course would carve the best out of the student to make them industry-ready. Updated with latest industry trends they are grilled under various mock situations on various management subjects in order to give them the taste of business. They are subjected to different problems to be solved ensuring the best of them comes out and industry gets the right talent.
Quick Adaptation: Fresher's are often one of the most sought talents by banking industry as they are ready to get mould into the right corporate citizens as per what business demands. Their zeal and fresh perspectives often adds dynamism to the banks culture which is yet running on old fundamentals and badly needs change. Management trainees are found to have right attitude to serve which often leads to value addition to the business of the banking.
Interpersonal Skills: Communicating in-house or with the client, verbal or non verbal is one of the important skills the recruiters look upon on choosing their candidates very carefully. Profiles like Relationship Management or Wealth Management often involves customer interactions and so it became very important for banker to best at these soft skills to cater to KRA's of the company.
Analytical Expertise: Technology is the heart of today's banking ecosystem without which it is nothing. Top B-Schools often funnels the right candidates to provide admission only if they fits all parameters of which "general analyzing skills" is one of the important parameters. This skill is further honed at the b-school via courses on various analytical tools which would give them insights to precious information's which is hidden among numbers. Such information often leads to building up of long term strategy as well as short term tactics. Banks offering such analytics or product management profiles to candidates often provides a good packages and perks as it is still less available talent in the country.
History and trends suggests that every year banks that recruit from campus comes back next year increasing pay scales and grades before going to campus each year. They would give details of their star hires from the same campus with their growth trajectories and current positions trying to attract talent at the campus too.
However such trophies are not earned by all business schools. These are earned by the ones who gardens and nourishes the same through the years developing the expertise that would be practically utilized as a link between societies and corporate.
Apart from IIM's and few other business schools, other has just copied the trends without developing in-house expertise just to attract corporate in order to attract students in order to attract money.
One of top business schools, ICFAI Business School alone is known as producer of the highest number of bankers in the country since years. It is running dedicated course for the students and the same is taught by experienced professors and industry people giving them what the industry demands and making them full baked cookie which are ready to be grabbed in the market.
---
Contributed by Apurva Singhi (Class of 2011, IBS Hyderabad)