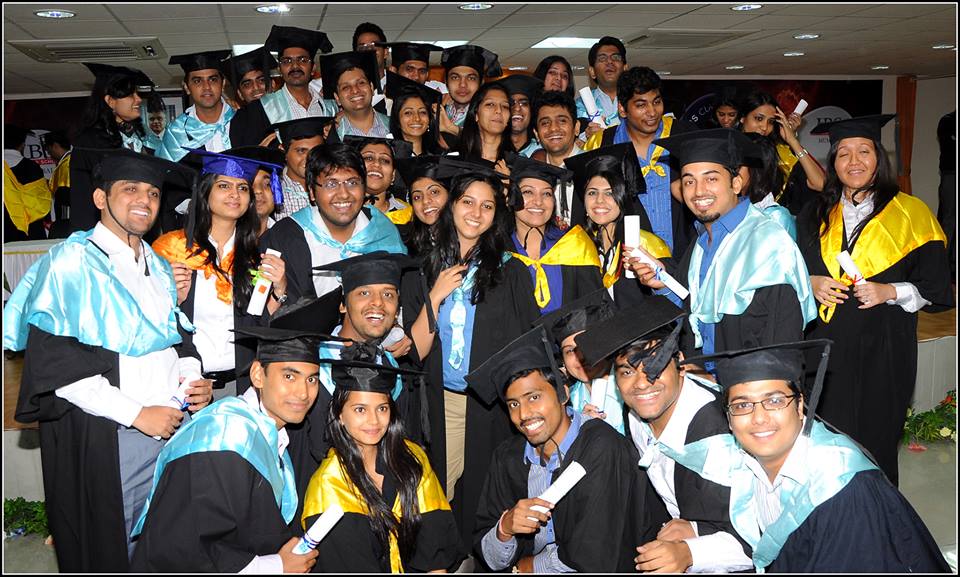 As the society is evolving and the business world is changing its dynamics, the degree like MBA is a requisite of the organisation in whatever sector it is.
Every corporate expects to have MBA graduates as it help in building a strong team. Gone are the days when the business houses are primarily run by promoters with a strong backing and there used  to be a meagre place for first generation entrepreneurs. The age of managing directors have drastically fallen down.
In the era of information technology and internet you will find many entrepreneurs who have started a business with very small amount and in 2 to 3 year time they have become millionaires.
The traditional jobs are fading away and you will find a good percentage of MBA passout who are starting some venture of their own. There are MBA's from elite business schools who were getting good Wall Street jobs have chosen to start their own rather than becoming employee of someone.
Even though in Jobs MBA surpass the other degree holders because the degree has a vibrancy of its own as MBA not only teaches to pass the exam but to understand the market dynamics, look into the alternatives and suggest the best possible arternative.
The few of the lead examples why MBA is a smart degree of 21st century are as follows
MBA degree reduces the risk. – Getting an MBA degree can significantly reduces the job instability because it imparts an advanced skillset and education which keeps them above the waterline when it comes to layoffs and pink slips. Most of the layoffs generally happen at the lower and at the lower middle level which are primarily cost centers and fortunately MBA are above the cost cutting efforts.
Waterproof from recession– As MBA is a diversified degree which makes the people learn the art of understanding the business scenarios and make then face any challenge they are the people whom the management wants to retain so that they can bring their sinking ship to a harbour. So many traits like finance, marketing, human resource are been taught in a small tenure of 2 years which given then a cutting edge in times of recession, they can easily accommodate in any job.
A great Alumni support – The passout from MBA college gets a rich alumni support as his seniors are well placed in the industry and representing the top positions of the corporate, so in times of distress new job is only a phone call away.
Mba offers more potential for upward mobility- MBA graduates have a broader knowledge base and applied skillsets in business administration than many of there co-workers working with them. There are generally desired for advanced and complex assignments and is more sought after degree for upper level senior positions.while MBA degree alone does not gurantee a promotion but certainly offers upward carrier mobility.
MBA degree offers Increased earning avenues- The good MBA college  attracts big corporate with handsome packages offerings . Though the fact remains that the premium and elite the college is the higher compensation their graduates command, as well as people in consulting and investment banking domain  earns a lot .Leaving aside the school and the carrier fields MBA commands more remuneration in comparison to its peers.
MBA degree offers great return on investment- One of the research conducted by "Percept Research" found that 97% of the MBA graduates report that their program exceeded their expectation and they have recovered their  investment in 2 to 3 years time.
Right degree for dynamic environment- As the world is moving fast, the consumers are shifting from physical market place to internet world or the web world. So the person with potential idea can start something of its own and can create a miracle . The learning done in MBA creates a gut in the heart to do something fresh and unique and take calculated risk.
Developing Leadership abilities – It helps in developing leadership ability as while doing MBA you have to do things in crisp deadlines, you have to surpass others as everything is percentile based. You have to manage your group in most of the activities and make yourself involve with others, you also become head of certain clubs and you have to deliver result to the best of your abilities.
Awareness – It helps in creating awareness about the business world and make you aware about the economy , business challenges, how to tackle adverse situations and how to create and how any business problem can be tackled as the students gets a lot of exposure through caselaws.
Good Mentoring by their mentors- During your MBA tenure the students are fortunate to get good mentors who have lot of experience in the corporate and teaching arena, they act as their coach to train them hard to face any challenge in their future course of life.
Industrial exposure- The students have to undergo Industrial training where they get a first hand view of the corporate world and they get an opportunity to look at the business houses from the bottom of the Pyramid, they understand what are the real life challenges are and what problem exist at the grassroot level.
Giving birth to entrepreneurs – Good MBA colleges are like nest where the entrepreneurs are born, the learning and the practical insight provided creates enthusiasm among the young turks for doing the thing in a most optimum manner and creates a charm of creating something new. See the promoters of companies like Flipkart, Snapdeal, Jabong, Make My Trip, Red Bus all are young and budding entrepreneurs they have created empire in a short span of time.
Better for venturing in different sectors: The best part of MBA is that it helps in creating a jack of all traits along with a master in one domain. In the first year the students are taught all the disciplines like marketing, finance, Human resource and Information technology and in the second year they are provided a specialization in one discipline, so an MBA get a flair of all which helps him/ her in his long professional journey as in his journey a person has to take various strategic as well as day to day decisions , his knowledge of all the fields help him in understanding the subject matter well and placing his thoughts in the best possible manner. For MBA the prospects are wide open they can join any industry there is no restriction, he can join an investment banking, merchant banking , banks, marketing companies, research based companies or an act as an analyst.
---
Contributed by Maneesh Srivastava ( Class of 2008, IBS GURGAON )