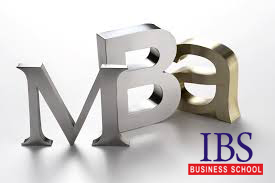 During my first job I had my boss, aged 28, who was a Chartered Accountant (CA) and he was inquiring about my MBA course. He said, he has heard a lot about MBA specially the course structure and various electives it would introduce at various levels of the program. Then I walked him through the entire program and he was impressed and  he sounded very keen to pursue it. Most importantly, he was happy about the fact that the course was for 18 to 24 months duration and also that there was a good surety of completing it unlike CA which would be uncertain at times.
On the other hand, I met a guy in my social circle who was an MBA and he was talking about the fact that how things would be different had he pursued CA. He meant he would have got better employment with better packages and being associated with big 4's. He felt CA is a much better course and gives a more in-depth knowledge in commerce stream.
Maybe I met very few people, but I am sure this paradox of MBA vs CA is much more pronounced than we realize it. One has to understand what is their own need and how do they perceive these courses. Each course has its merit and demerit just like any other course you take it. These are not just limited to MBA and CA in isolation.
Let us compare both of it and see if MBA or CA is better:
Knowledge: MBA has multiple domains from Operations Management to Human resource management, from Financial Management to Marketing Management and so the list goes on. While CA focuses on Accounting, Auditing, Financial Management, Taxation and various similar subjects. So both courses have its level of knowledge and intensity. MBA is spread out to subjects more than CA while CA devotes more time towards Accounting. Individuals who have a preference towards commerce and finance then this course can be an apt, but individuals who need management knowledge with finance and accounting then MBA is a win-win situation.
Duration:  A full time non executive MBA typically ranges from 18 to 24 months broken down into various semesters. While the duration for CA is minimum 4.5 years if the candidate has successfully completed all the papers in one go. This duration increases until the person has successfully cleared all the subjects to qualify as a CA. Therefore the duration of the MBA is much lower as compared to the CA program.
Campus: A residential MBA or a full time MBA is provided in the classroom of the Institute for the entire duration of the course. Candidates are required to attend the lectures on a regular basis. All the subjects are trained within the campus equipped with various course related facilities and trained lecturers. While CA is a self-study course where individuals, mostly take tuitions and study in groups. The study materials are provided to the candidates and they have to study by themselves.

Study Methodology: The teaching is imparted by experienced lecturers who are well known and specialized in that particular electives or domains. The study is comprised of case studies which is taught in the classrooms and candidate has to brainstorm and prepare assignments, projects and have to take part in activity groups. During the course industry leaders and guest lecturers provide time to help candidates to provide important updates. CA course does not provide campus training, but they do conduct General Management and Communication Skills (GMCS) for 15 days twice during the course. The study material does have rigorous case studies.
Internship and Articleship: MBA usually has one semester dedicated towards Internships which pans from 2 months to 4 months. In this, the candidates have to relocate and take up a well designed Internship program in a company and have to apply theoretical knowledge and learn on the job. A guide is provided to the candidate who act as mentor and guide. While the CA program here provide 3 years of articleship or audit assistant. The candidate has to go through a rigorous training on a company under an experienced supervisor and extremely well regulated by Chartered Accountant Regulations, 1988. Further, the candidate has the option for industrial Training for 9 to 12 months.
Code of Ethics: CA candidates are governed by the Regulation and each charter holder needs to comply with the Code of Ethics and professional standards. Any deviation to the code of ethics would attract disciplinary action and punitive measures are taken.  The association may even de-register the name of the member permanently if the CA is found violating the code of ethics. This however is not the case for an MBA. There is no association who can de-register the degree unless such is acquired illegally.
Exposure: The focus of the MBA is to provide exposure to the candidate on multiple domains, bring a social change, instill leadership and management roles, time management, bring a strategic perspective and   help specialize in a particular domain or two. Social groups, clubs, management exchange programs, projects, and fests provide a new dimension to the candidate. CA course in particular does not conduct such social team building activities but it does bring the best out of the candidate from its intensive syllabus.
So the paradox if we see is self created. What MBA provides is not the same what CA provides. We all need to understand that each professional course is different and respected in their own terms. The grass will always look greener on the other side. An MBA would think CA is better while CA would think MBA is better or a CA would think CA is better or MBA would think MBA is better. Well, the truth is both courses are unmatched and designed for a purpose. Each has a high degree of exclusivity for which each of it is known. One course may take extra time, but gives an intense knowledge of the subject and other may take less time as it would like to provide only some important aspects of the subject.
MBA focuses on management subjects so that such candidates don't find it difficult to manage business when they are on the job dealing with different departments. Their focus is high on team building and communication. While a CA program is focussed towards accounting where individuals manage the books of accounts and provide an expert view on the subject.  Individuals who do not wish to pursue advanced statistics may not go for CA or Finance in MBA.They will be better off doing a marketing course where they can explore their potential. Individuals who want to pursue financial management they can very well opt for Finance in MBA or if they would like to pursue accounts then CA can be one of the best options.
How much hard one may proclaim that MBA is better or CA is better, the answer remains the same, that each professional course is best to its objective for which it has been designed. The efficiency of the individuals does not come from holding a degree or charter boat and only through his or her learning and endeavor.
---
Contributed by Mitesh Agarwal  ( Class of 2011, IBS HYDERABAD )