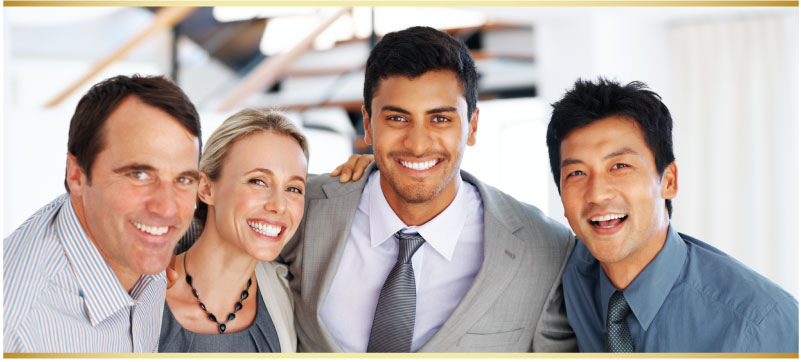 When I started writing this blog, the first thought came to my mind is; If I am the reader of the same blog, who is reading the same rhetoric benefits of MBA as career option with life transforming quotes and six digit salary placement promises done by almost every B-school; will this blog help me to get a conclusion or I will remain same with my open ended questions.
So, I thought of writing the "practical" benefits with skills I learnt during my MBA courses in a very precise manner. Now, let me remind you that this "practical" word sounds very subjective and it do not promises you placement with top companies at a very prestigious position. You might ended seeing some not placed batch mates in even top B-schools.
Many of us think MBA Degree just and employment surety bond, addition to the dream job or dream future they have dreamt of; and here is the time when the charm of doing MBA start losing and it started becoming a tolled time machine when everybody is just waiting for placement seasons.
I would like to highlight here one of the cruel reality, In worst case if they do not get placement; they start cursing the decision of and it is obvious when many of us have a huge amount to pay back in terms of education loan.
Unfortunately, I was one of those MBA passed outs who had no campus placement. I passed out with 7.5+ CGPA but not able to convert any Job Interviews into positive one.Believe me sitting with some not placed classmates who are now your friends when everyone has image of  him/herself a successful professional, is very tough experience.
So, for the time being let's keep this "only placement" motive aside and let's give a though of the topic. I have included one rarely discussed side in terms of benefits of being MBA. That is the effect of this education not only on your professional aspirations but on your personal life as well.
Just for sake of not confusing you in the start, I will put down the transformational effects of learnings as MBA graduate on you as a person, at the end.
Let's start with the Short-term prospective of doing this course, you may find some benefits mentioned here as long-term or You may ended bifurcating some as short term or immediate benefits; The reason behind this confusion is because when the life moves ahead (may be 5-6 years after MBA); you will start noticing that You are behaving different as MBA Qualified people at personal and professional front. Suddenly you are dealing with your personal life with the same professional maturity and efficiency. Again you are being experienced with time and so is your behavior but you started applying those practical skills which you learned during MBA and now that's the way you look at things..!!
Before starting writing down benefits point by point, I would like to highlight here that I am not considering you as a person who never have any one of the benefits which is mentioned here. Also I am avoiding any philosophical though or business jargons by putting my personal observation which you may find a little boring.
Here are some short-term benefits of doing MBA as a career option.
Improving communication and inter-personal skills:
This effect is most time not so easy to measure as most of you have learned this in previous education, but this is the first time you start learning communication techniques and interpersonal skills as part of curriculum.
Doesn't matter if you notice this or not but your daily presentations on unfamiliar topics, working with team to deliver your reports, Your involvement in debates and GDs start improving your communication skills.
I remember that I used to be very good at debates during my school days and I know that somewhere every one of you think yourself perfect in terms of presenting your though. But when after a long time you start facing the class for presentation of your thoughts in concise manners, you start stammering, you feel nervous, you lose eye contacts or do it inappropriate manner.
Most interesting part comes to it when you invite audience to ask question about the topic you were presenting as per your professor instruction but when audience throw questions; you seems to be in hurry enough to just answer those question with your limited knowledge.
This is one of the most exciting transformation you will see as the time passes. By the end of semester, you seems to be confident speaker with perfect eye contacts with your audience. You have required patience to answer the question and most important is you are ready to accept even negative feedbacks. This whole training which is being covered under "Business Communication" as subject during your MBA classes start changing the way you represent yourself.
As soon as classes proceeds, you keep improving your inter-personal skills. The time taken to decide individual contribution in a team is much lesser by end of the semesters compare to initial semester.
And this is most important benefit of doing MBA which is not going to help you only in short term but also in future as well.
You start reading books which you never though you will read. This is the second most important benefits I think which not just allow you to teach unfamiliar books but it just give you a chance to go through others view on the same topic.Doesn't matter if you go through Phillip Kotler's marketing 4P's or you read topic about how to deal Organization politics; you end up thinking the same topic at micro level. During MBA you go through lot of books and even if you haven't read it till end, one change you feel that you are connected to other's thought and their way of seeing the same world. You learn thorough their experiences, you get to know different wise techniques to handle the conflicts or any particular issues.
Most important is as MBA graduates you get to know different aspects of Business. If you are familiar with the Balance sheet of a Company, You are also able to judge the current marketing strategy of a particular brand, simultaneously you have a view to reduce the rate of attrition due to less job satisfaction at any particular company. So, you get developed as individual who can see and analyses both the sides of any coin.
Time management: No matters how well organize you are but this course teach you how to be organized and how to divide your time for your assignments, your daily time-pass with your friends and lot more activities. Doesn't matter if you are in IIMs/IITs or any B-school, you always find the fear of missing the deadlines of submitting your assignments/presentation/reports. But you always ended managing your time in such a way to finish things on time. And I understand this is the foundation of the learning of prioritization of your work. Our mind start getting trained to deliver even in limited time available and without affecting the quality of deliverables doing work in smartest possible ways.
This is going to require every time in your life doesn't matter at professional front or even in personal life. You have to prioritize different aspects of your work, your life to get maximum out of the available time. And this will go on in a long run too.
Stress management:
Most of the readers know when I mention this point here as it is a daily job of any MBA graduate.
This stress arena is not only limited to daily deliverables of your assignments or exams, this is covering here the tension or pressure to get maximum out of you is included. Obviously you push yourself to get best out of you in terms of placement readiness. This is something when you have some dreams and you know that this is the time to get them. So, I think this courses teaches you to handle the stress and pressure in both theoretical as well as practical ways.
It must remind you typical lectures of your professors who always try to teach you by sharing their experiences.
SIPs and Placements/Job security: Nevertheless mentioned here, you find yourself placement ready by end of the courses. And even before facing the interviews you have been through SIPs which is 3-4 months Summer Internships Programs which just open your eyes by putting you next to real time professionals.
For most of you this is a real eye opening time when you find that the your mind loaded with so many theories written in MBA books; is not able to give you even a single idea which you can apply here.
This is the time we remember and praise the Case-studies we go through half-heartedly during semesters. But this does not mean the study you have done in last 1 year is going to waste. You start thinking that your decision which you as a Manager or Leader going to take must be based on your cognitive thinking. You start using different skills you learned doesn't matter if it is just a communication skill or the confidence to present yourself.
At the end definitely during placement interviews, you get a chance to land to a perfect platform in terms of working with top companies.
Apart from a good figure in terms of CTC, they offer you to learn and grow. I have seen many peoplewho never though they can be one of the best marketers, but got opportunity during MBA placement, accepted it and now doing excellent job. Also many of you start exercising your entrepreneur aspirations after completing the course.
Also doing specialization or may be even option of dual-specialization give your career required competitive edge to make your job secure. But most of us mislead it as a Job guarantee followed by success, which need to be avoided.
Now, I will gradually move towards long-term benefits of being MBA Graduate and how it affects your professional and personal life:
Entrepreneurship skills: This is one of the most important benefit of doing MBA is that it provides you very detailed experience in terms of how to run or manage a business. It teach you to handle real time work business issues with the hands-on training. Eventually, you can branch out as an independent entrepreneur: running your very own successful business. During MBAs you learn the basic structure and required skills for successfully running a business. Even most of the B-school organize Industry wise successful CEOs/VPs/Managers to share their real time experience and stories with MBA students, so that they can take advantage of their experience.
So, at the end of this course you get a very much holistic prospective of business world which helps you to take decision with comparatively less risks.
Leadership Development: This is one of the subjective benefit of doing MBA but no one can ignore that you get so much development in terms of personal and professional front that it helps to nurture leadership qualities into you. I would like to highlight few points here:
Reaction Vs Response: The communication skills that you learnt during MBAchange the way you communicate especially in professional life at work places. It not only teaches you, how to write business communication mails but also it help you to handle the conflicts in very professional manner. I would like to quote one very general scenario here in today's professional life. For example as a team member of manager you are asked from your senior/lead to take additional work when in real you are already inundated with lot of work and you are not able to adjust this additional responsibility. Here is one situation when you have to balance both the front means your relationship with seniors as well as the workload.
Here comes the skill of replying that mail with either your reaction or your response. Reaction is mostly defensive and results in conflict where Responding is guided less by emotion and more by logic and it a kind of calculative step.
So, your reply of the same mail as "I am sorry I can't take additional work as I have already have lot of deliverable pending" will not be apt compare to "I think I may not be able to adjust this activity due to packed timelines of my deliveries but we can discuss how I can support to complete this task on time".
This is just one example but believe me, doesn't matter at what hierarchy level you are, today's professional world demands second reply and it help you to grow.
And even in personal life as well, you can use this way to deal with demanding relationships and can manage a very successful personal life.
Team player: The day one you join MBA classes, you are asked to work in a team. You work together, share knowledge, help each other's and complete the task in a win-win situation. Initial experience might be tough while working in a team but by end of semesters, you find yourself a team-player. You gained the required skill to work in a team and to lead a team as well.
These days, HR team of Different companies look that team skills in you for hiring. They might find your individual capabilities very strong but if you do not work in a team, you might not be the right candidates for them. And this team skills is used in both personal and professional life.
Self Confidence: Do you agree that doesn't matter how tough the situation is either in professional or personal life, the one thing you can always believe is you and your capabilities. I find this course adding much more Self-confidence to MBA Graduates. This confidence along with the energy of go-going attitude is one of the perfect strength. Even you do not get the dreamt placement after completing this course, you do not underestimate your learnings and capabilities. Do not compromise on the ideas/plans which you have for future. Give them a shape, plan it and go ahead. Not everyone who do not get placed, has wasted 2 years in MBA. You dare to take initiative, start with whatever option you have and then keep taking efforts to make your dreams true.
Global Professional: This is the last benefit I would like to mention here. After completing this course, you find you ready as a professional on global front. You and a global citizen now who can manage any global company at any part of this world in same efficient manner. Obviously it require some leaning and some studies to understand that particular market but it is possible.
At the end, I will say doing MBA is not just a course but it is an investment you do for your career in long time prospective as well which helps you to move between different hierarchies in professional life.
So, push yourself to come out of the comfort zone, may be you are being paid enough at end of the month or May be you are being redundant in your professional life with no direction; Start preparing for MBA courses.
Try landing in a good B-school, do not waste time much in going the debate of B-schools rankings (which is fabricated enough most of the times). Because B-school is not going to reduce the amount of effort and personal development needed, but it's just giving you high probability of safe landing in terms of employment.So, don't always count on this. But if possible do some R&D in terms of their placement history, faculty credentials, Industry orientation and relationship (For God sake do not count Laptop/IPad given). Also check at personal level if you can take one more chance for better school considering the same level of enthusiasm. At end even if you get an average B-school, Go with itand then start transforming yourself.
Contributed by Mukesh Kumar ( Class of 2008-10,IBS KOLKATA )