A great way for anyone to improve themselves in their pursuit of excellence is to develop habits that make them more efficient and effective in their lives. The power of habits can be well explored by studying about the lives of successful people through the ages where you can see how a habit contributes to the success of the person. To create a scope of success in one's life, the most powerful habit one can inculcate in themselves is reading. Reading helps in acquiring useful information, gaining powerful ideas, inspiring stories, and developing deeper insights on every subject under the sun. Since time immemorial, reading has been the prime mode of people interacting with the unseen world and abstract ideas that can change the course of someone's lives.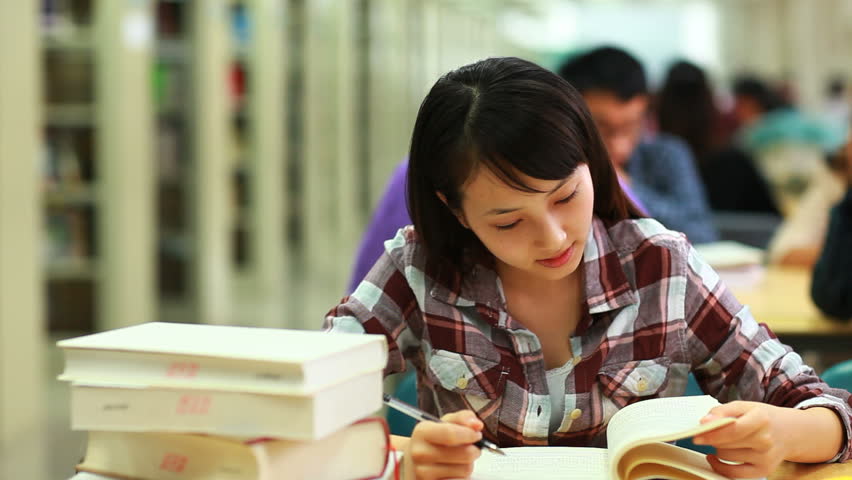 This is especially applicable for people who are undergoing the process of education and hope to create rewarding careers for themselves. Management education too is no exception to this and requires not only the management students, but also aspirants to develop a strong reading habit. This can sustain them through the course of not only their management education, but also subsequent management careers. Management aspirants can gain not only reading pleasure, but also a competitive advantage through developing a reading habit. Some of the key benefits of developing a reading habit to the management aspirants are as follows:
Reading the newspaper and business publications can apprise the aspirant of the changes taking place in the business and social world which can give them greater business and social awareness.
Reading books that are about business can prepare them for the future management education and careers. These can help create an interest about subjects taught later in the business school.
Reading newspapers can help the students develop strong social and business viewpoints for the group discussions and personal interviews which are a part of the selection process of most business schools.
The words that are learnt while reading can expand the vocabulary of the students, which can help while the vocabulary type questions appear during the entrance examination.
Reading improves comprehension, and thus the reading passage and comprehension exercises which are part of the entrance test become much easier for students who have developed the habit of reading.
Reading builds personality and books such as biographies or autobiographies of great people inspire the students to make their lives extraordinary through great deeds and decision making.
The good linguistics involved while reading the books work on the communication skills of the students and help in getting better at English.
Developing a reading hobby can help you engage your time in a meaningful pursuit instead of wasting it on time wasters that do not add value to your aspirations.
Reading as a hobby can come across as an intellectual pursuit and can help you build rapport instantly with interviewers, professors, and older colleagues who are more likely to have reading as a common interest.
To create a habit of reading it is recommended that the students do the following things which can help them develop this interest either from the scratch or build upon it:
Create reading time in your schedule: When it comes to reading as a hobby to be built up, the business school aspirants are advised to create a schedule with dedicated timing for the schedule. It is recommended to choose the reading time according to their comfortable hours, either early morning or late night.
Start with something you like: If you are not used to reading, then you may develop this as a habit by starting off with something that is in your comfort zone. It will help you in generating interest, and reading of even "light" literature is helpful in building momentum to start you off in the right direction.
Don't limit yourself to physical books and magazines: Although physical books are a great companion for anyone with the reading habit, a great number of reading materials are available on the internet. Many books have kindle variants which are priced lesser and many are available off the web as e-books. Apart from the books, there are also excellent reading websites such as HBR (Harvard Business Review), Forbes, Bloomberg Business, Wall Street Journals and viewing TED Talks can add value to the education.
Prepare a list: Make a list of books that can help you gather knowledge about the domain that you are interested in. Without a clear focus you may end up reading a lot of books without getting you the desired results.
Work on reading speed: A good tip shared by many experts in management exams is for the aspirants to improve upon their reading speed. This will help them save the precious minutes during the reading passage exercise in the entrance tests.
Read a variety of business literature: Apart from reading business literature, the aspirants should also attempt to work upon some case studies to get a feel of how a business school experience is. A great starting place is case studies such as the one available at Case Studies Development Centre of the ICFAI business school.
Developing a reading habit provides the MBA aspirants a huge opportunity to work upon themselves and prepare for the demanding life of leading business schools in India and beyond. It is highly recommended that the business school aspirants use it to their advantage. The reading habit can be a good friend and a faithful companion on the journey to a bright career.