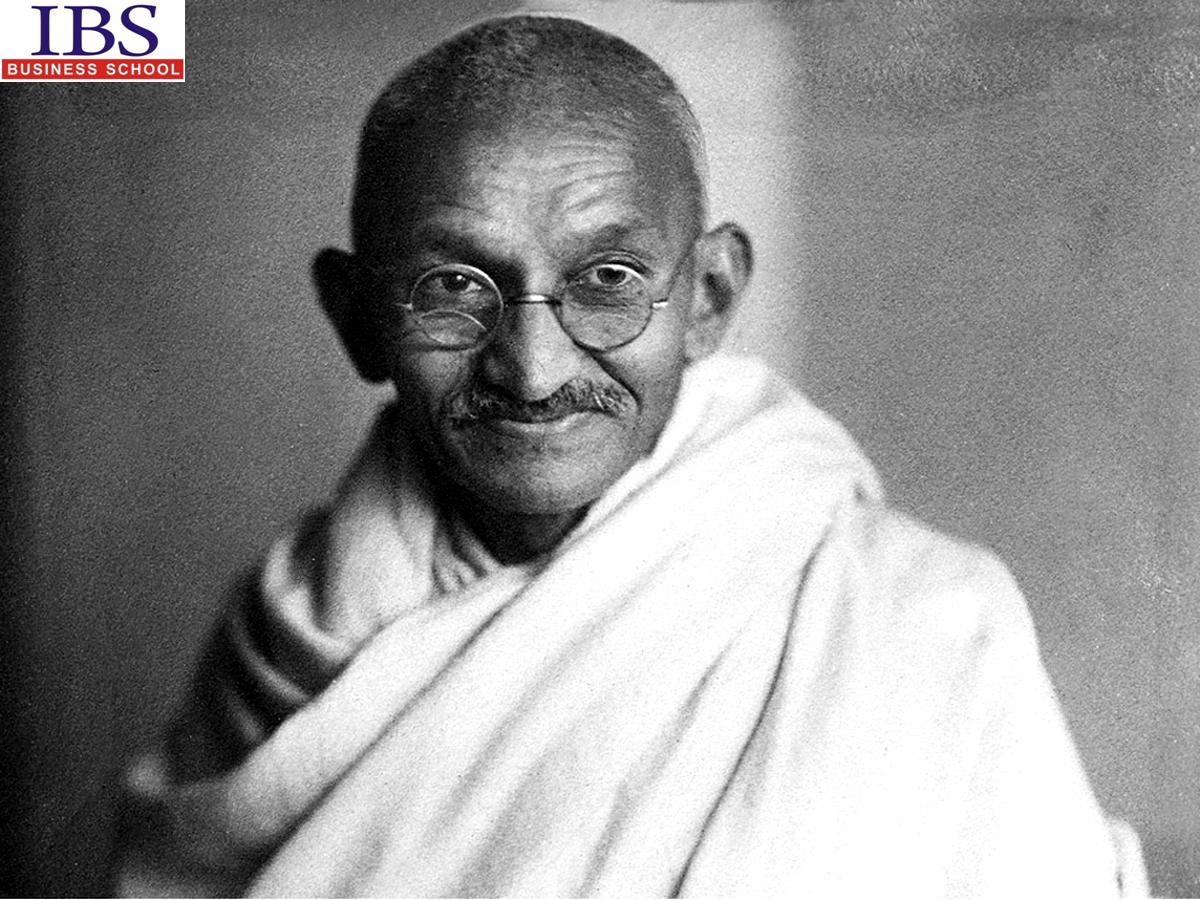 Dr. Albert Einstein famously said on the occasion of Mahatma Gandhi's 70th birthday that "Generations to come, it may well be, will scarce believe that such a man as this one ever in flesh and blood walked upon this Earth."
Isometime wonderthat wasGandhiji merely a freedom fighter,or a national leader, or a revolutionary, or a smartstatesman? It totally depends on the way you analyses his life. You may have disagreements with many of his thoughts. But, all said and done, one cannot deny the fact that he was a super leader who changed the lives of billions of Indians in last century. It required some extra ordinary powers to fight against the British empire and bring freedom to this country and that toowith weapons like truth and nonviolence.
I have always been inspired from Gandhji's journey and attracted towardshis qualities of a leader. I have read his autobiography when I was 16 or 17. I believe he was a super leader, though I personally have some reservationsfor some of his decisions. It is very difficult to sit down and write about Gandhiji and his leadership skills as they are unquestionable.While writing this article, I feel that the steps and ways shown by Gandhiji are proving more and more relevant in today's time where complexities have increased many a fold. Here, I have tried to do so and have noted down qualities which depict his great leadership skills.
Honesty and transparency – the best policy
Gandhiji's honesty and transparency were beyond question. His life was an open book. Barring few incidents in the childhood (which he confessed and corrected), he had never made any compromise whatsoever. I believe leadership starts from the very virtue of 'honesty'. A dishonest leader never gets respect from his team members and he miserably fails to lead them effectively. Further, honesty automatically leads to transparency as honest leader has nothing to hide from anyone.
Stay on course
Gandhiji had a solid willpower. After, his life changing experience of Pittsburg railway station in South Africa, he decided to fight against injustice. I believe India'sfreedom movement was not even in his mind at that time. His fight was against injustice only and he committed himself for this cause and fought for it. He decided one thing and stuck to it in every odd situation.
The same continued when he returned to India. On his entourage across India, he observed and experienced the pain of injustice done to poor Indians by British rulers. And then he decided to start a mass movement to fight against such injustice which later on converted into the freedom struggle for India.
He said once that "To believe in something, and not to live it, is dishonest." He lived this sentence for his entire life. This is a finest quality of great leaders. They take time in deciding goal but once they decide something, they spend entire life behind achieving it
Make a team of talented people
One of the basic qualities of a smart leader is that he is around with talented people. He discovers talent and keep them with him on his side to discuss, understand,seek views on the variety of issues. He shares his dream with them and converts it in a one shared dream for the entire team.
Gandhiji had army of super talented and highly skilled people like Jawaharlal Nehru, Sardar Patel, Rajendra Prasad, Maulana Azad and many more.He created rock solid team with such people. The team in a true sense was inspired by his dream and helped him in communicating his message to the mass. This teamcreated fire and wave for freedom fight acrossthe country.Gandhiji formulated strategies and his team successfully implemented them effectively across India. This made him very effective compared to any other leader in the world.
Communicate with everyone
I believe Gandhiji's ability to communicate and stay connected with everyone and involving them was the key to success of our freedom struggle. As being a smart leader, he knew that it was very important to communicate his vision of free India to common man. Hence, he travelled length and breadth of this country and conveyed this message. He always travelled in a third class of train so that he could stay more and more connected with average poor Indians and understand their problems, communicate with them.Further, he also started magazines to reach out to large number of Indians with his vision. He used to write a lot of letters, regularly answered themto be more connected evenin his busy schedules.
It is absolutely necessary for a leader to communicate his vision and convey message to team members. With this approach, team members feel that his leader is talking to him and it lifts up their morale. In today's time, leaders are not able to reach to bottom of the pyramid because of variety of reasons and leave it to his subordinates. This does not give desired outcome as subordinates cannot share the message with same intensity and conviction as it was not their message. People always like to listen directly to the leader.
Ensuring involvement of everyone
Gandhiji knew that it would require involvement of everyone in order to achieve success in the freedom struggle. Hence, he introduced "the swadeshi movement, charkha, picketing of foreign goods, Dandy march, Satyagrahs"etc and involved almost every Indianin his battle with all these programs. He made them felt that they are important contributors in India's freedom movement.
I can correlate the famous quote from Benjamin Franklin (one of the founding fathers of United States) in this regard that "Tell me and I forget, teach me and I may remember, involve me and I learn". Hence, It is utmost important for a leader to keep his people involved and engaged in the process of achievement of ultimate goal.
Ability to manage conflicts
Gandhiji had a team of stalwarts. But these people were having their own perspectives. However, Gandhiji was able to resolve thesedifferences of opinions effectively and did not let the team break. Such an exceptional quality! And these differences were large in the magnitudes which only he could manage.
When there are people, there will be issues. It is difficult to manage differences arising from people in today's time and hence, it requires patient hearing, persuasive skills, open heart and honesty to solve them.
Be what you are
It was absolutely sheer courage and strong determination to attend round table conferences, meet Britain's kings/queens/viceroys in merely "dhoti"at that time. People laughed at him but he believed in one thought that "First they ignore you, then they laugh at you, then they fight you, then you win".He simply put that as a representative of billions of poor Indians, he cannot afford to have lavish clothing. It provides us the most important lesson to us that we should be what we are. Sometime, we just fake it to impress others.The simple thing is to let our thoughts and actions do so.
 At the end
The above is a non-exhaustive list as Gandhiji's entire life is a lesson for us. Gandhian thoughts are more relevant in future then past. Let's try to follow and practice some of these lessons in our life.
Contributed by Janmang Mehta ( Class of 2010, IBS AHEMDABAD )