Have you ever realized how important role your personality plays in determining your future?
Numerous studies and polls revealed that our personalities primarily determine our success.
The phrase "personality" refers to a collection of your characteristics, habits, thought, patterns of behavior, and emotions.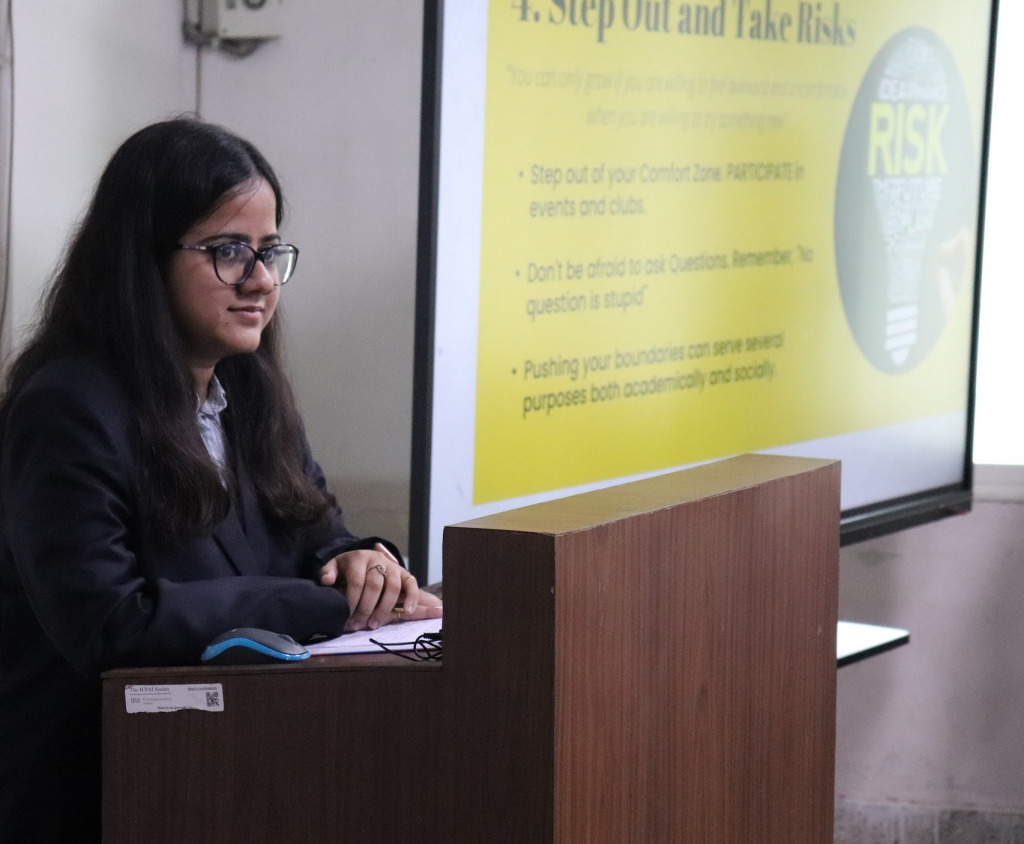 This brings us to the reason why personality development is given such an eminent space in the whole skills development and training processes everywhere.
Personality development is a means that stays you ahead of others at the workplace and you surely outshine them. I want to work in the corporate environment where it's all the more important to have a flexible personality with teamwork, co-ordination, and multitasking skills, among the other desirable skills.
As you know, educational institutions plays a pivotal role in developing a person's personality.As a humanities student who wanted to work in corporate, I need to develop a personality suitable for the same. Like everyone else, I too went to high school and college, which helped me develop my personality by providing a platform to interact with a diverse population from varied cultures .
So, I started looking for the best institute and management courses to improve my knowledge and prepare me for a successful career in Corporate. Fortunately, the ICFAI Business School shortlisted me after me going through the admissions procedure.
I've been a member of this institute for over a year now. And, I can firmly state that what I was promised before admission and what I experienced are identical.
With a focus on student growth across all possible elements, this institution recently celebrated 25 years of excellence in education . In addition to traditional classroom instruction, ICFAI Business School's pedagogy includes various extra-curricular and developmental activities that can generally be divided into academic and non-academic/extra-curricular activities that foster personality development.
I have observed a gamut of academic events and activities as either a participant or an audience member at ICFAI Business School .These activities comprise different events such as:
Since the commencement of the new session, the institute has conducted alumni mentoring sessions regularly because alumni undergo the same process of development that we need to pass on.
I have attended these sessions, and they are helping us comprehend the essential demands of the market in the present and direct our efforts in that direction.
The ICFAI Business School offers numerous clubs with names corresponding to various domains, such as the Marketing and Finance and HR Clubs. Moreover, the cells belong to different segments such as Social Security Cell, Cell for Institutional Building Activities, Cell for Alumni Relations, etc.
I am also an active member of the People Manager Club and the Digital Marketing Cell. The numerous events and activities within these clubs and cells allow every member to develop various management skills like planning, executing and organizing.
The panel discussions play a significant role in developing a student's personality. It has a topic on which eminent expert participants gracefully express their opinions.
I have attended a panel discussion on Monetary Policies and their relevance to Indian Economy.
This institute invites industry professionals with extensive experience and a foundational understanding of business. These forward-thinking professionals answered the students' quarries and informed them of the actual operations of a business.
I attended these lectures as an audience and questioned the speakers to received the satisfactory answers to my queries on the subject.
I have participated in workshops on case studies, soft skills, the basics of various applications, etc.
Thanks to these workshops as they taught me new ideas and improved my ability to assimilate them.
These academic activities are a way to spread awareness and knowledge effectively and efficiently.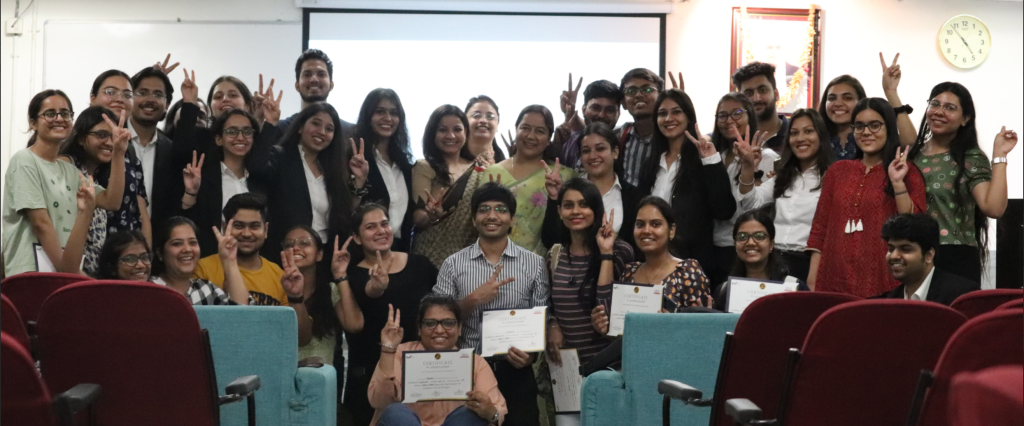 Further , let's move on to the section that discusses extra-curricular/non-academic activities, such as:
Inter-College Competitions
I participated in various competitions that the ICFAI Business School's inter-college competition organized, and I was lucky to be ranked in the top three in most. However, each activity offers a unique experience that helps me build my personality, irrespective of the outcome.
The annual fest is the most awaited event for every student at the Institute. The annual fest offers inter college competition and events ranges from academic to cultural events.I also participated in some of them and got awards in few . This fest was a memory for me as I was a member of the organizing team, and this experience gave me many learning takeaways.
India is the land of festivals, and each one of them has a special meaning and essence of its own. The festivities celebrated at campus bring the fervor of joy, jubiliance and gusto all over .The festivals also teach us skills, including time management, co-ordination, and event management.
The ICFAI Business School makes regular industrial trips to the FMCG, medical, manufacturing, and service industries as part of Industrial Trips.
I went to various industries and saw closely how manufacturing takes place and multiple processes and operations of large scale industries are carried out, which gave me a close and deeper understanding Industry functions.
The inter-Class competitions are a component of the personality development program since they allow you to express yourself and use your exceptional abilities.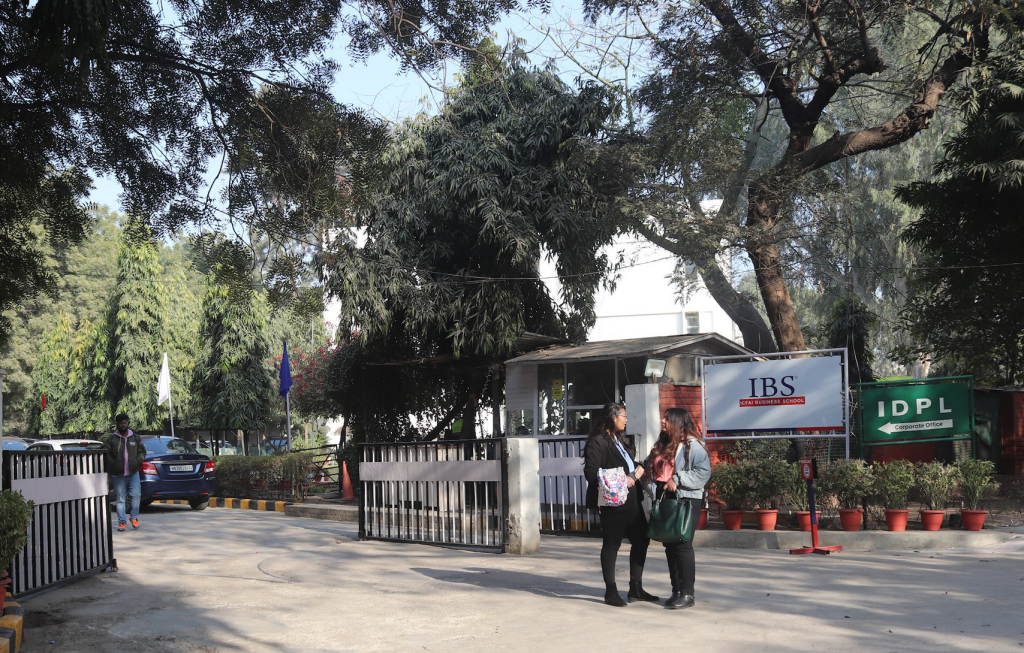 These are the activities and events that I have taken part in and from which I have learned various lessons on organizing, preparing, and carrying out an action to achieve success.all these activities bring a class as a group closer and be competitive and creative to stay ahead.
The saying "Rome was not built in a day" – John Heywood, is true and it so aptly can be applied to a student's life , developing personality takes time. Every person's fundamental nature can be improved and enhanced through time and experiences he/she go through.This change is subtle yet sure.The ICFAI Business School tries to help its students grow by offering a huge rainbow of opportunities. It always endeavour to go above and beyond to offer its' students to have a closer interaction and experience with the corporate culture. The institute facilitates an environment to witness the change in your personality.
Overall, ICFAI Business School helped refine my personality and prepare me for the professional world.