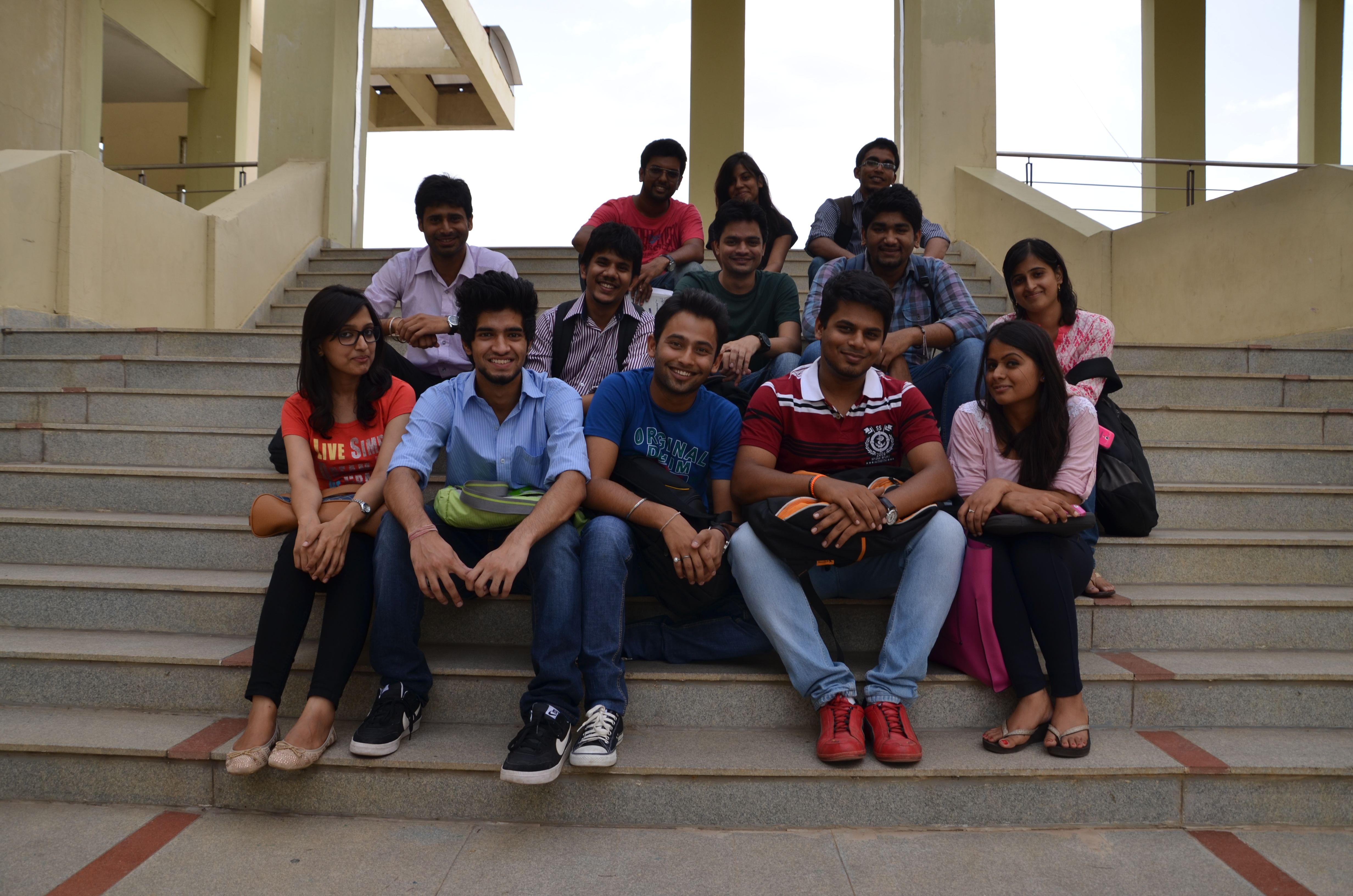 The B schools these days are a giant melting pot in which students from all walks of life come together for a truly collaborative learning experience. There is no shortage of CAT accepting colleges in India which levels the playing field and provides equal opportunity for students coming from varied educational backgrounds. The diversity seen in the top B schools in India is reflective of the Indian culture which takes pride in the strength of our diversity. The students bring with them a rich academic experience which helps them builds upon and create unique skill sets. The students also learn the valuable skill of collaboration and appreciating a different point of view than their own.
While the Engineers have traditionally aced the CAT, GMAT, XAT, IBSAT and other prominent admission tests, the number of non-engineers has been on a rise steadily in the past decade. This is owing to the selection criteria where the numeric ability is given equal emphasis and weightage as non-numeric ones such as Reading Comprehension, Vocabulary and Logical Reasoning. There are several other factors that contribute towards the convergence of Engineers and Non-Engineers in a Business School. Some of these are listed below.
Comprehensive curriculum: The curriculum of leading Business schools in India is a business driven which requires the students to undergo a variety of academic courses for overall development of the students. This enables the students to capitalize on not only their individual strengths, but also on the learning they acquire from their surroundings and other students. Because the academics include various elements such as project work, group assignments, and presentations and so on, the students must explore the strengths of their groupmates and learn from them. This enables them to appreciate their differences and they look forward to work with people who come from a different background, hardwiring the diversity in their DNA.
International educational standards: The enamor and pull of Engineering is an Indian educational trend and this accounts for many students pursuing Engineering degrees under pressure from society/parents and group think. The international educational standards, however encourage the students to pursue courses that are of their choice and this is catching up fast in India as well. When the Indian engineering students join B schools, they feel a natural pull to pursue other fields and become deeply interested in other subjects. This brings them closer to their batchmates coming from other backgrounds. Some of them go on to form friendship that lasts a lifetime.
Creativity and Innovation: Top MBA/PGDM/PGPM programs place a lot of emphasis on the creativity and innovation since these skills become necessary once the students join the industry. Creativity helps them find answers to atypical questions and enables them to look at problems from a different viewpoint. Diversity of thought is an essential part of a group being able to think creative solutions and students soon realize that they need to create diversity in their circles. This includes not only gender and cultural diversity, but also diversity in educational backgrounds. They try to get to know and nurture their batch mates who have graduated from a different stream.
Social events and fests: The social events and fests provide an excellent opportunity for students to mingle and appreciate each other. This holds true for students who have graduated from Engineering and Non-engineering colleges. The students bring with them the past experiences and talents that become useful in social events such as a fest. This also involves the students from various departments of the B school to work together and make it a success. The students get a fair chance to form bonds and create social ties with others. These events are a necessary part of the B school experience and develop the people management skills of the students, including working with people from different background and school of thought.
Complimentary skills: Numeracy and data interpretation are very important skills and students from Engineering background usually excel at these. This helps them to excel in certain subjects at the B school as well. The other subjects however require different skills such as linguistics or reasoning. The Engineering students usually need to work upon them to excel and deal with subjects beyond STEM (Science, Technology, Engineering and Mathematics). This may include subjects such as Accountancy, Economics and Business Communication. They may rely upon their non-engineering batch mates to help them come up with the learning curve quickly while providing support to them in the numeric skill based subjects.
Shared accommodation: The shared accommodation provided at some of the top business schools in India, puts the students in close physical proximity with each other by shared room or adjacent rooms. The room selection is usually done at random and gives the students a fresh slate to form friendships with their neighbors or roommates regardless of educational background. This helps in tearing down any preconceived notions that the students may have regarding each other and acts as a social melting pot. Some schools take it a bit ahead and divide the students in houses which encourage interactivity through close social contact. It is often seen that that the engineers and non-engineers get along very well after they start seeing each other as fellow human beings and establish mutual trust and respect.
Friendly competition: As the students often take up projects and enter several competitions that are organized, they have a chance to work with other students to get better themselves. The competitions create platforms to see other students as worthy adversaries and remove any notions of grandiose that they may have about themselves. They understand that other students come with their own strengths and shortcomings and this helps them gauge themselves in comparison to other students helping them see clearly where they stand.
Interactive classes: The faculty members play a vital role in top management colleges in India and work tirelessly to bridge the skill and knowledge gaps that both Engineering and Non-engineering students have. As the students start building up their academic performance, the faculty members recognize publicly the efforts that they are making in the right direction. This encourages students to open up more and interact with their batch mates through facilitated discussion and gives them a lot of shared experiences to talk about.
It is true that the number of non-engineers is still lesser than engineers in many Business Schools these days; however this gap is bridging up fast. In the coming days as the number of engineers and non-engineers balances up, the collaboration between them would help create greater value for the students undergoing the B School experience.