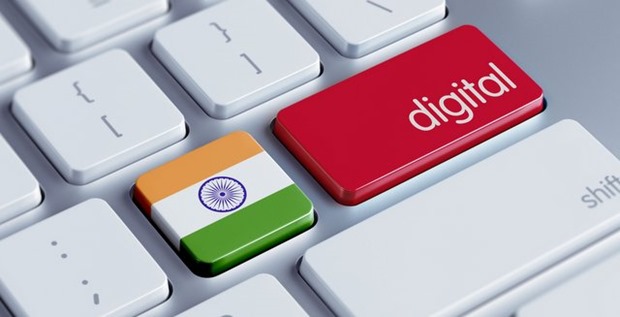 India has witnessed green revolution, white revolution, IT revolution and now heading towards the digital revolution in order to achieve the slogan of the Hon'ble Prime Minister Shri Narendra Modi "Minimum Government and Maximum Governance". The idea behind this is to achieve inclusive growth with sustainable development envisaged in the earlier five year plan. This Government has abandoned the planning commission and initiated National Institute of Transforming India (NITI aayoag). To achieve this vision in time bound manner, a project DIGITAL INDIA has been initiated by the GoI, which enables to govern India effectively and electronically.
Digital India (DI) is an initiative of Government of India to integrate the government departments and the people of India. It aims to provide access to the government's services in effective, affordable and transparent manner to every citizen. The initiative also includes plan to connect rural areas with high-speed internet networks. Digital India has three core components. These include:-
The creation of digital infrastructure
Delivering services digitally
Digital literacy.
The project is slated for completion by 2019. A two-way platform will be created where both the service providers and the consumers stand to benefit. The scheme will be monitored and controlled by the Digital India Advisory group which will be chaired by the Ministry of Communications & IT. It will be an inter-ministerial initiative where all ministries and departments shall offer their services to the public like Healthcare, Education, Judicial services etc. The Public-Private partnership model shall be adopted selectively. In addition, there are plans to restructure the National Informatics Center. This project is one among the top priority projects of the Modi Administration.
The initiative is commendable and deserves full support of all stakeholders. However, the initiative also suffers from lack of legal framework, absence of privacy and data protection laws, civil liberties abuse possibilities, lack of parliamentary oversight for e-surveillance in India, lack of intelligence related reforms in India, insecure Indian cyberspace, etc. However, Digital India project is worth exploring and implementation despite its shortcomings that can be rectified before its implementation.
Top CEOs from India and abroad have already committed to invest Rs. 4.5 lakh crore towards this initiative. This investment would be utilized towards making smart phones and internet devices at an affordable price in India which would help generate jobs in India as well as reduce the cost of importing them from abroad.  Digital India Program includes the following components: Broadband Highways, Universal Access to Phones, Public Internet Access Program, e-governance – Reforming government through Technology, e-Kranti – Electronic delivery of services,  Information for All, Electronics Manufacturing – Target NET ZERO Imports, IT for Jobs, Early Harvest Program.
The Government of India entity Bharat Broadband Network Limited which executes the National Optical Fiber Network project will be the custodian of Digital India project. BBNL had asked United Telecoms Limited to connect 250,000 villages through GPON to ensure FTTH based broadband. This will provide the first basic setup to achieve towards DI and is expected to be completed by 2017. DI will be one of the key initiatives to achieve 'Make in India' and robust Human Index criteria of the UNDP.
Contributed by: Prof. Hemant Purohit