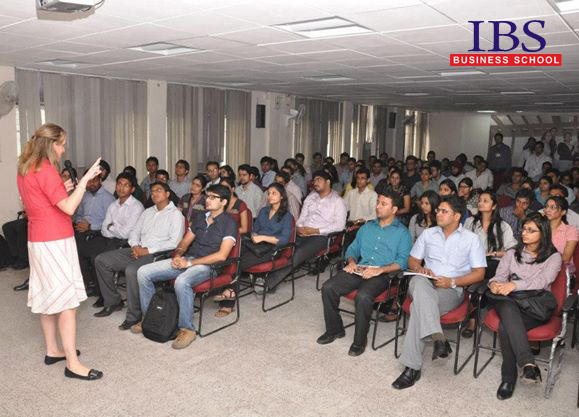 Shruti is a 35 years old freelance corporate trainer. In her 10 years of corporate career, she has trained service line managers to top level executives, on various aspects of doing better in the B-world. From teaching soft skills to business communication, Shruti has fared quite well professionally. After finishing her MBA in HR, she gradually moved from recruitment to make her mark in training. With her passion for teaching, she now feels, it is time for her to go back and return the favor and use her experience of corporate training for teaching MBA-HR students.
Being a teacher in India is mostly perceived as a "fallback" career by most of us. This post, however, is intended to clear some of the misconceptions about taking up teaching as a profession. With no constant pressure and strain of achieving targets, I'd say, this is one of the most stress free professions. With increasing competition to excel in the corporate world and mad race for earning the highest incentives, work place stress is a very common problem among those who have just moved into the professional work zone, especially in IT, sales, marketing and finance. Therefore, many decide to take up a career in academics, in search of a better life, after working in the industry.
In order to be able to teach, one needs to possess thorough knowledge of the subject, clarity of thought, confidence, ability to articulate and passion for the profession. An MBA is one course where the class of students is most diverse. We all come from different background of education, experience and age. Everyone has a different approach and thought process. Therefore, equally diverse is the need of the faculty. A B-school faculty may comprise of from retired corporate executives, sharing their knowledge and wisdom earned during years of industrial and corporate experience, to specialized and well trained faculty with expertise on the particular subject.
The very first requirement to apply for faculty position in a college is a Masters. Most institutes prefer NET (National Eligibility Test) qualified candidates. NET is conducted by UGC (University Grants Commission) twice a year. Depending on your specialization or master's degree, you can choose your subject to appear for NET. Preference is also given to M.Phil or PhD candidates.
One of the reasons, the young brigade hesitates from taking up teaching as profession is because of the low salary offered. However, with the pay commission, teachers these days get salaries that are comparable to the industry standards. Even private colleges these days have handsome salary packages to offer.
Another inhibiting factor for most of us is slow career growth. Although different institutes may have different ranking levels, usually the hierarchy is Assistant professor > Associate Professor > Professor/Reader.

B- Schools hire both visiting and regular faculty. Depending on your interests and choice, you can make yourself eligible for both. The current scenario of teaching at good B-schools these days however has changed. The eligibility criteria and qualification norms for faculties at B-schools have now become more stringent. Management now looks for a mix of experience and qualifications. This is due to the reason, that teaching MBA curriculum is different from the conventional mode of tutoring because of the need of equal emphasis on both theory and practice. It calls for using a variety of teaching methods like case studies, seminars, simulations, guest speakers and group projects to facilitate the learning process.
Some institutes, prefer hiring people like Shruti (at the beginning of this post) as part-time/visiting faculty. For those who do not want to leave the industry as well as hold a passion for teaching, working part time is a good option. They rely on their industry experience to teach and bring in fresh ideas from the field, offering students a more hands on experience of learning about the corporate world.
This is true that for some core electives, like economics, quantitative ability, accounts etc, institutes prefer more conventionally qualified faculty. Usually a master with PhD or NET qualification is the gateway to the academic field. Yet there are some electives, like business strategy, business ethics, business communications, sales and marketing and some components of human resource management that demands the insight of someone from the industry.
Teaching is a continuous learning process. In due course of time, it has evolved from being just an art to a more professional stage that today holds the potential of catapulting you to a different level academically.  If you have the patience and willingness, you don't have to restrict your academic ambitions to just tutoring. There are many opportunities these days that are out there for academicians to consider. For instance, many lecturers and faculty members have their doors opened to the field of consulting as well.
Often, institutes have industrial tie ups to facilitate faculty research, consulting and technology exchange programs. This way a faculty member may get exposed to doing something like his/her industry counterpart and also get appropriately paid apart from the salary. Although this calls for some experience and time in the career and has limited scope of vertical growth, yet it gives you a chance to work independently as well as stay in touch with the ongoing development in the corporate world.
Another highly potential field for teachers these days is in corporate training. The way, institutes call executives from the industry to conduct lectures and seminars for their students, likewise, companies sometimes ask senior college faculties for organizing training sessions at a corporate level. They are asked to conduct sessions on topics that employees might not have learned during their formal education, like presentation and communication skills, business writing and other job specific functional and technical skills. There are also training certifications offered by academic bodies like Indian Society of Training & Development and XLRI Jamshedpur. With absence of too many academic programs to train the trainers in soft skills and personality development, there is a huge dearth of corporate trainers. This leaves the companies to invite B-school faculties and help them conduct such programs for their employees. To embark in the field of corporate training, however, one needs to be well aware and updated, confident, spontaneous, mature and creative.
The field of research also offers great opportunities to those in the field of academics. Many universities now conduct Faculty Research Programs encouraging faculties to engage in research activities. Although one might have to put up with stagnant growth and low salary, the satisfaction lies in the ability to think out of the box and contributing to the knowledge pool by getting the chance to get your research work published.
We have seen that how being a faculty these days is not just restricted to classroom teaching, thus breaking the stigma of stagnation and limited learning curve, that was once associated with the field of academics. Today's educationists diversify their portfolio by venturing into new avenues. They work as freelance academicians, offer online tutoring, conduct career counseling at a professional level and much more.  With the high demand of well qualified and deserving candidates in India, this field is full of opportunities which are also always unaffected by the state of economy or recession. If you have the zeal and commitment towards your passion to teach, then there should be nothing stopping you.
---
Contributed by Isha Jajodia (class of 2010, IBS Gurgaon)