Most of the students who wish to make a career in the business sector pursue BBA. Bachelor of Business Administration (BBA) is an undergraduate business course offered by colleges and universities. This course introduces students to the various aspects of running an effective business and helps you get an understanding of the basic concepts related to this sector. While you get to learn the primary concepts of the business world in your graduation, you will need a lot more to make a successful career in this field. Therefore, the next right move for you would be to pursue your post-graduation degree in MBA. In MBA, students get to learn about business studies in detail, they get to choose their specialization which can help them in building their career in the long-run. In addition to this, you will also learn the strategic development of ideas and their usage in propagating your business venture. Some of the common topics that will be covered in MBA are: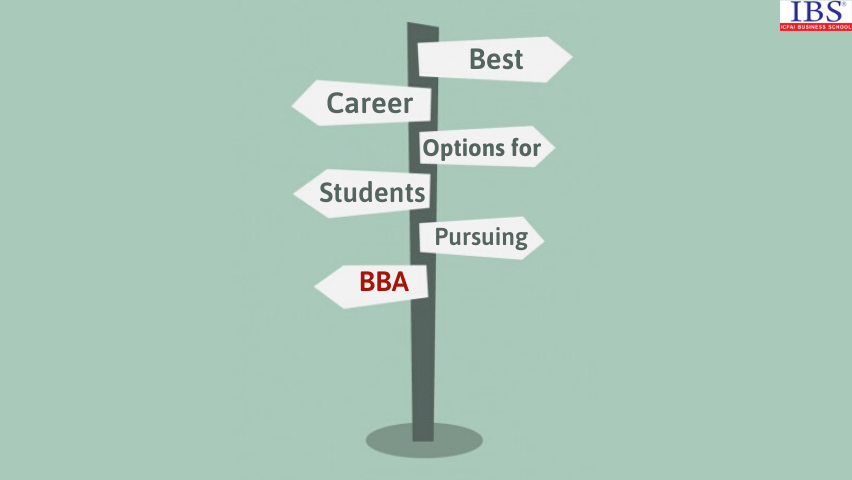 Marketing
Finance
Human Resources
International Business
Accounting
Business Operations
Retail
Besides this, several other subjects and topics are covered in this business program. Through this business program, they determine their area of specialization and focus on refining their skills in that area. An MBA degree will open up a wide range of career opportunities for you, which might not be possible with BBA degree. Following are some of the career options that you can explore after completing MBA.
Start your own business venture: Completing MBA will give you a very strong understanding of the functionality of business and different aspects associated with it. Therefore, once you have completed this program you can start your business venture. Doing this will let you make practical use of all the knowledge that you have acquired during your studies. Besides this, you get to be your boss, get the opportunity to lead a team and use your administrative skills.
Take up managerial roles: After MBA, there are many managerial fields that you can fit into, such as :
-Marketing Manager
-Business Consultant
-Research and Development Manager
-Finance Manager
-Human Resource Manager
You can also apply for jobs in the corporate sectors such as Banks, Education institutes, Multi-national companies, various business financial and marketing organizations and many more. There is no dearth of jobs for a student with a MBA degree. There are innumerable options for you at your disposal.
Hotel management: MBA course imparts good knowledge of management and therefore making a career in hotel management can be a good option. From managing finances to handling different teams, a job in the hotel management requires all sorts of managerial skills and a student with an MBA degree can very well step-up to the expectation.
Teaching: Getting a job in the education sector is a very good career move for an individual with an MBA degree. As we already know that management courses like MBA is highly in demand, as they are also in need of professionals who know to teach all the technicalities and provide other students the guidance. MBA postgraduates will be capable of conducting classes in finance, economics, and accounting.
Chartered Accountant (CA): If finance and accounts interest you then Chartered accountancy is a career option for you after you have completed your MBA Program. After completing this course, you can get a CA degree, after which you will be easily placed in any sought-after multi-national companies.
Foreign embassy: This might come as a surprise to students, but several foreign embassies need employees with a management background. Taking up a job in a foreign embassy is not only a highly paid profession but through this, you also get to visit different countries and learn about different cultures. This way along with a job you also get to put the knowledge and education that you have received from your MBA degree to practical use.
Financial analyst: A major part of the business is all about finance and marketing. Therefore, this is a perfect job for a person who has MBA degree. From managerial economics to financial management, several related topics are covered in this program, hence, you can easily get this job. In this job profile, you need to use your analytical skills to provide advice to companies to earn the profit.
Marketing and sales executive: Sales and marketing is the basic requirement for any business. MBA degree holders can easily get the job done. An executive in sales and marketing is required to come up with different ideas on different kinds of marketing strategies and sales ideas. You are then required to implement them successfully and thus eventually boost profits of the firm.
In the job sector, several companies need employees graduating with a business degree. If you are interested in becoming an expert in a certain section of the business sector then doing your post-graduate in MBA is the best thing to do. Through MBA you get the option to study a section of business studies and become an expert. Gaining your expertise in a niche section can lead to better growth professionally and scope for more learning.