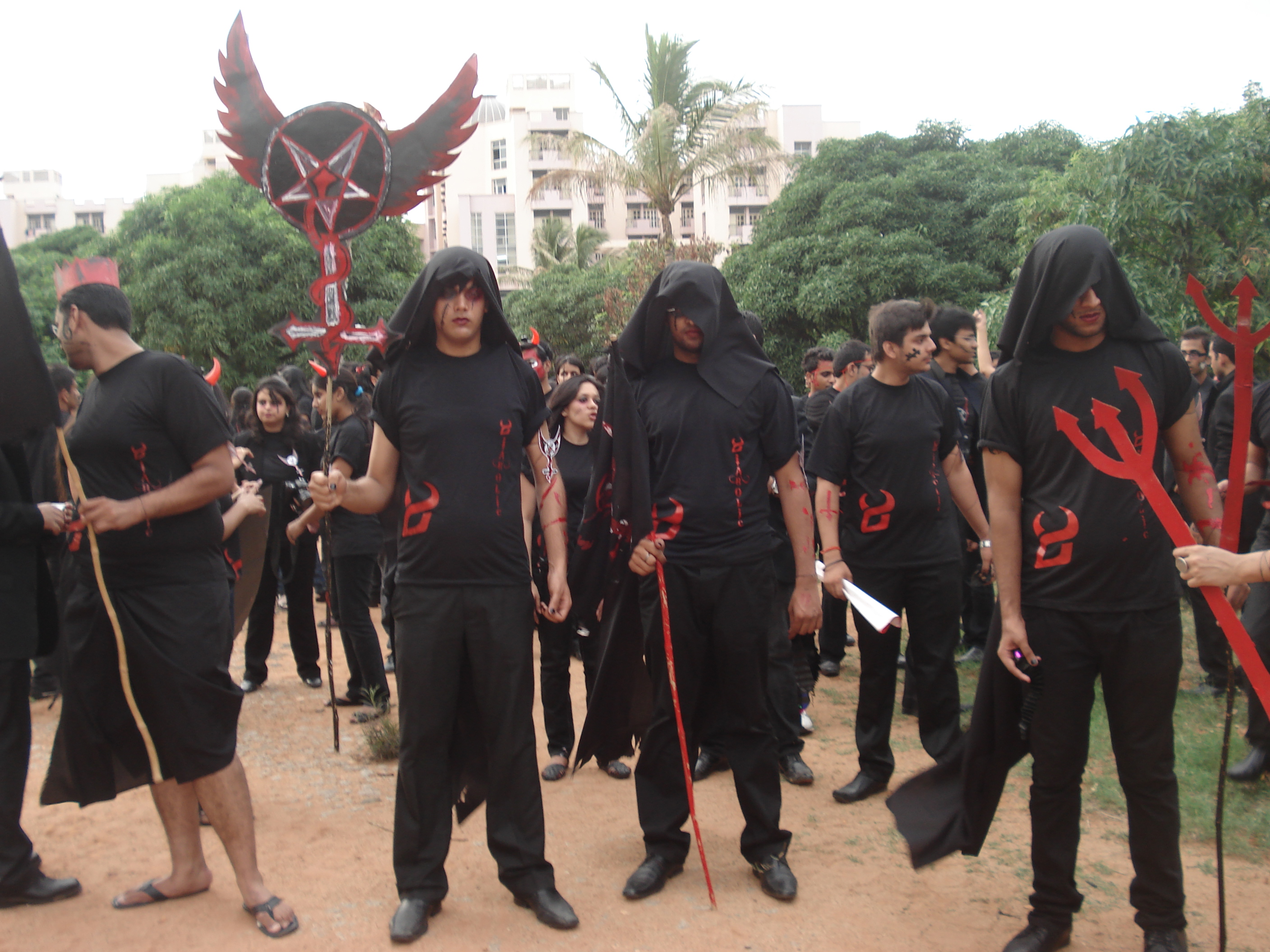 Honestly stating, third semester is seemingly an exciting time for all of us without an exception. The first year followed by an internship gets over and we only hear whispers, giggles, animated discussions in every corner of the campus. The already lively campus starts bustling with extra load of energy and excitement. The tiny soothing cabins of our mentors are somewhat forgotten and large groups of suit-clad aspirants are seen huddled all around placement cell of the B-School. The environment clearly suggests- Placement season is on. Each one of us tries to wear the most winsome smile, highly confident expressions, perfectly practiced statements for all probable questions under the sun and truly fitted suits which gives true impression of Real Managers.
What is most interesting is the set of endless expectations from the jobs we will finally pick making company chosen as highly honoured. I would like to mention a small yet highly interesting instance which actually provides an insight that what all we may seek to extract from our job. My roommate, Vikas Doshi (surname changed) was deep in slumbers when I entered our small room one evening. I thought of waking him up as I was anxious to know that how did his interview go but his snoring indicated that I should better not bother him as he had not slept for last fortnight. I changed my clothes and turned on my laptop with a flickering hope that some company might find my candidature worthy enough to ask me to be on board and grow leaps and bounds.
I heard some vague sounds but was so engrossed that I did not find it suitable to bother myself over such trivial issue. I remained glued to the screen of the laptop when I heard voice of Vikas. He is awake, great- I thought and turned to my right where his bed was located. He was speaking alright but he was nowhere closer to be awake. Sir, my name is Vikas Doshi, a bright management graduate who seeks to keep his professional objectives much ahead of personal goals. I wanted to intervene but it seemed none can stop him that day. Well, my expectations are that I need a swanky and open workplace, an efficient female assistant with pleasing personality, a comfortable office accommodation besides my salary and perks and yes a company four-wheeler will be simply motivational. His face was vibrant and I had never ever experienced such energy in his voice as it was that day. Soon, he went off to sleep and his interview was replaced with loud snores.
Well, it is not a joke but a reality and that is what we all think, overtly or covertly. I had the same thinking with a few more added expectations including foreign business trips and fully sponsored holidays in some foreign destination every year. The moment we step into the campus of a B-school, we start assuming ourselves as Managers, our thought process gets shaped accordingly and so is our attitude. We are actually groomed to think and act like Real Managers with expectations as high as sky. All thanks to our family members, relatives, peers and the overall environment in the premises of the college. The mentors never ever encourage us to dream so big but maintain a silence and we build our castles adding more and more floors with every passing month.
However, the reality is not so rosy and perfect. I often hear people telling that IIMs graduates actually grab what I mentioned above. They may but it never comes instantly and not to everyone. They sacrifice a great and precious deal to gain what many of us vie for. However, not rambling from our point of discussion further, I would like to continue with our lives three years later. I went to meet Vikas who had joined Fivestyle Brand (name of the brand is changed) as Manager and invited me for lunch. I had got into the field of education and was doing fine but nowhere closer to the dreams as I had stopped chasing them and shaken hands with reality. His outlet was in a swanky shopping mall and the outlet itself was truly remarkable. I saw Vikas standing at the counter of the outlet and was busy talking to an irate customer. The language of the customer could not be termed as civilized and soft. Anyways, he resolved the issue and walked up to me. We shook hands firmly but there was something missing in both of us. Come with me bro- he said. We went to a small room (read Store Room) of the outlet which was a small enclosed corner within the outlet and was storage area for apparels which Fivestyle sells.
We exchanged pleasantries in somewhat formal manner and started talking about other batch mates and some general issues. During the conversation, his phone beeped and he read the message. His expressions changed and he called his executives inside the store room. You*@#$%%##@ (abuses) are required to sell apparels worth INR 2 lacs today else …… he stopped and looked at me. We both had understood the reality which is far away from the beautiful dreams which we knit. Today both of us and our other batch mates are doing well who have taken steps to deal with reality.
I have a few quick suggestions for all the readers, especially the would-be managers, which will help them be prepared to face the toughest situations waiting most eagerly in the outside world.
Set realistic expectations from yourself and the job
Look for a suitable job profile instead of salary package. IIT Kanpur students have set incredible example this year by turning down 1 crore package.
Be mentally prepared for worst and real-life situations so that the situations when faced are absorbed easily without many shocks.
The preparation for real life instances will avert the possibility of you turning into monsters which many fail to prevent.
Drudgery and tireless efforts get you desired place and pleasures but it does take time and we all struggle.
So, my tiny suggestion from limited experience is that have the energy, freshness and enthusiasm of would-be manager but have a tab on reality as Real Manager.
Contributed by  Vineet Mani (Class of 2010,IBS GURGAON )