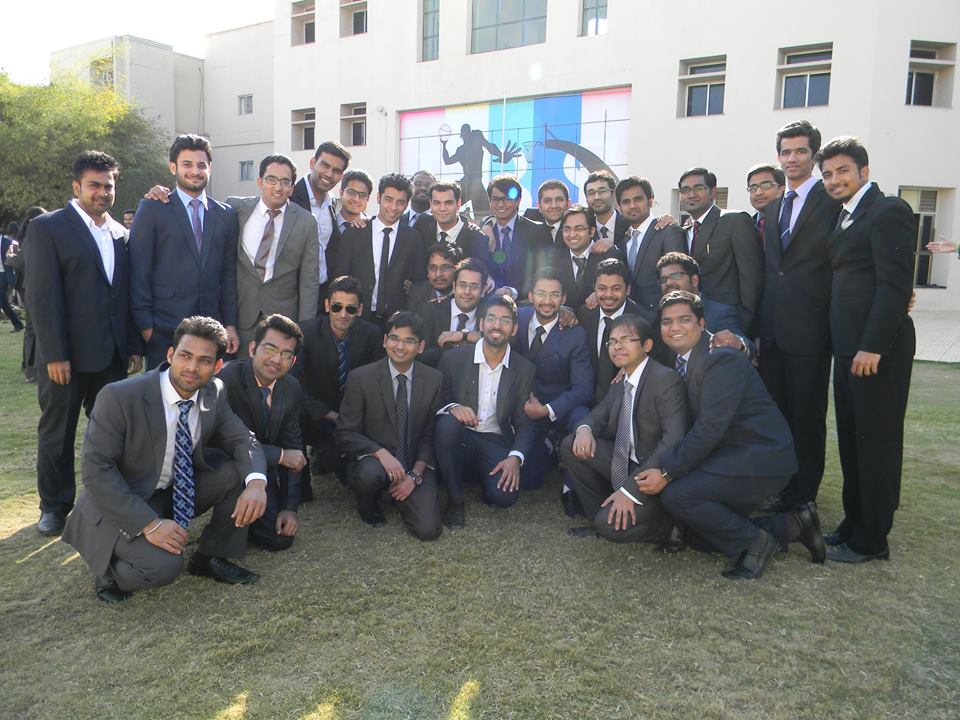 I was walking hastily towards my office building in Hyderabad when i received a call from my father. He informed me that all the banks he had approached have refused education loan for the MBA program. I was flabbergasted. How could that be possible? Something must have gone terribly wrong.
First, The Good News
A week back, I was selected for the MBA program at IBS Hyderabad. I was glad that my career was traversing the path as planned byme. Only fact that slightly dampened my spirits then was that I had to quit my corporate job. It meant no salary crediting in my account at the end of every month. I was soon to lead a frugal life of a student, living mostly on my meager savings. Despite this, the decision to pursue MBA was well-thought of, considering my long-term goals.
On the day of the personal interview in IBS, Hyderabad, I had visited the kiosks of various banks set up in the college premise, offering education loan. Every bank had then agreed for an education loan. Since I had toquit my job and be dependent on my parents, as per guidelines, the education loan was to be applied in my hometown with my father as its guarantor. This must be a cakewalk, I exuded confidence, and considering that the b-school was such a prestigious one.
Next Comes the Shock
After receiving confirmation onmy selection, I asked my father to apply for the education loan in my home town of Bhagalpur (Bihar), a state then infamous for loan defaults and high rate of NPAs (non-performing assets). The 'cakewalk' was proving to be a nightmare as my application for education loan was rejected by all the banks in my hometown. However we tried explaining and negotiating with them, they remained adamant. By all accounts, I qualified for an education loan. We met all criteria of the loan, except this 'self-professed' one, which I fail to understand even now. Still the loan was refused to me.
Reasoning Proved Futile
During my employment, in the name of credit or loan, I had only possessed a credit card from a reputed bank. And used it very judiciously too, never defaulted on the payments. For many of you, without any prior work experience, you will have no bad credit history. This means you will be in a much better position while applying for an education loan with your parents as the guarantor. But so was I, with excellent credit history. Nor my parents had ever applied for any bank loan or possessed a credit card. So, the credit history was definitely not the reason for their denial of education loan.
My father had not retired and was still few years in his job. He was supposed to act as the loan guarantor. Hence, even this factor was good enough to qualify for the loan.
Loan repayment too was never going to be a concern. After having studied from a reputed b-school like IBS, and worked three years in one of India's most admired and biggest organizations, a well-paid job post-MBA was almost guaranteed. Hence, this factor alone should be ample a reason to offer the education loan.
Few days back to this incident, I had read in the newspaper about the directives of the finance minister. He had advised the banks to simplify the process of education loan and to make it available for all the students of this country, especially to them who cannot afford higher education. An MBA program is by no means an inexpensive affair. Coming from a middle class background, I too had to take this route to fund my education.

A New Criterion for Education Loan?
More than the shock quotient, I had a wry smile on my face when I got to know the reason for loan refusal. Every bank in my home town -private and public sector banks – had replied tersely that since we do not possess a home of our own, banks cannot process the loan application. Your own home for education loan? Why the Home?
It was so frivolous. I had never known that to apply for the education loan, one needed to have own home. We had always lived in a rented house and hence, never constructed our own house though we possessed land for that purpose. We were even ready to mortgage our land for the loan security but the banks insisted on the house only. In this competitive world, where each bank is fighting for its share and using all kinds of strategies to offer loans and credit to eligible working professionals, this reason seemed quite bizarre to me.
Sitting in Hyderabad, I could have hardly done anything. Except, scanning the web pages of banks and reading their and policy on education loan. But the clause of own house figured nowhere.
Last-ditch Effort
Finally, I decided to escalate the whole matter to the head offices of these banks. I spent half a day, searching for the email-ids of senior management of these banks, including local branches, regional offices and head offices. I collected details of 8 such banks which we had approached for loan. I also noted the contact details of Reserve Bank of India, banks' ombudsmen and finance ministry, which were to form the Topart of the mail. Rest all was inCC.
Having empowered by technology, I wrote an email to these banks, their ombudsmen, Reserve Bank of India and Finance Ministry. Clearly stating my problem in the email, Isought to know if a working professional, working in one of the best and most admired organizations of this country, and aspiring for an MBA course, is refused a loan, then who else would qualify for such a loan. Does it mean that students, aspiring for higher studies but not having their own home, will be denied an opportunity?
It took me few hours to draft a professional email communication and finally, sent it. I was hopeful that someone in the echelons of an organization will pay attention to my problem and provide me with a pragmatic solution.
And It Worked
Hours after shooting this mail, I received email responses and phone calls from the head offices of these banks, trying to pacify me. Almost all of them tried to trivialize the matter and explained how local banks must have misunderstood my requirement and thus, committed this faux pas. They assured me that my application will, in all certainty, be approved. A couple of them even sent a written confirmation to me, directing their local branches to approve the loan.
Now I had all these banks offering me the loan, and that too within a day of the escalation. I had choices now, and hence, chose a bank with lowest interest rate. Within a week, I traveled to my hometown, and the loan processing was done in a day – all in a jiffy. On 1st May, 2008, I was attending the MBA course at IBS Hyderabad.
Had social mediabeen even half powerful then in 2008 as they are now in the areas of customer grievance and redressal, my choice of medium would have been different. In my case however, the good old email proved very effective. Things have evolved today. We know '140 characters' rule our lives.
The Management Lesson:
It was about reaching the right person through the right means of communication.  And when it comes to escalation, it is an essential characteristic. That was not all. Very soon, I learnt in my MBA course that in an organization, discipline must always percolate from top to bottom. Invariably, top management of the organization lays its foundation by defining ethics and values of an organization. And discipline is an essential working principle, which is most often set as an example by the top management. Going into my MBA program – well in advance – I had already tested this management principle, successfully.
A word of caution here. My intention while doing this was not to blow the facts out of proportion and fashion hype or a publicity stunt. But it was an honest and desperate attempt, when I was faced with limited options.However, this should not be misconstrued as the only standard solution for all such problems.
I sincerely wish that such an impasse does not arise in your life. But think for a moment, if you are confronted with such circumstances, how similar or different your response will be? Let this be a case study for you, till then.
---
Contributed by Suyash Chopra ( Class of 2010, IBS HYDERABAD ) can be contacted at twitter: @suyashchopra1