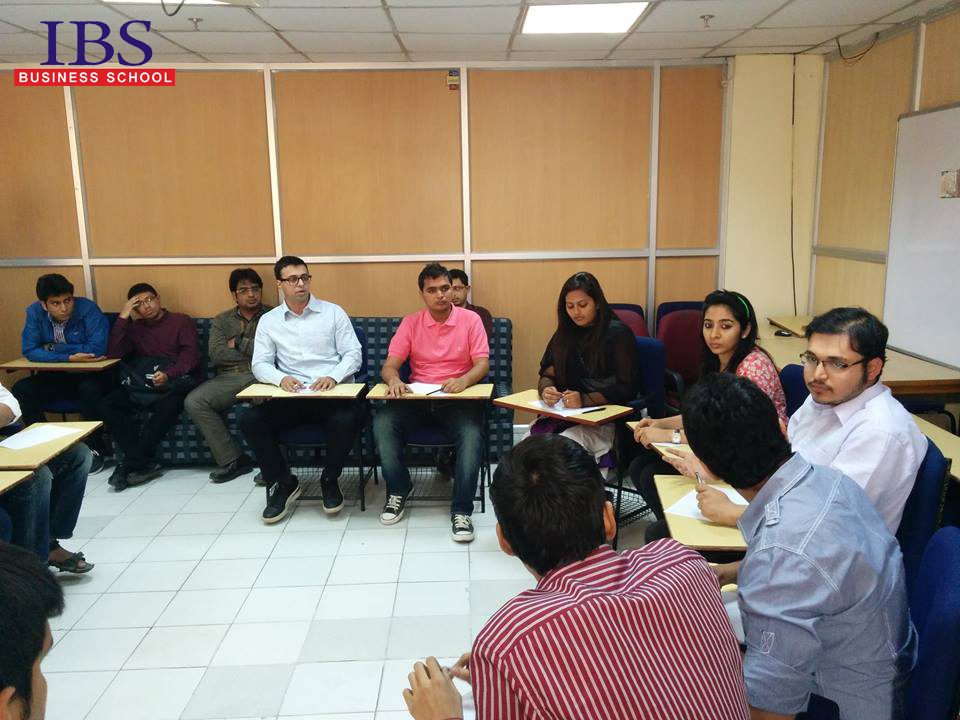 No one in this planet is born as an encyclopedia. No matter how much you read, there are certain times when you stumble upon a conversation, where you know nothing about the topic and if that conversation happens to be a group discussion then the chances of your stress level going rocket high increases manifold.
Now since I have had the opportunity of sitting in nearly a hundred GD's, I thought of sharing some points which I found to be effective when you have no idea of the topic. Again, this is just my personal judgment and not based on any statistics.
Listen attentively – It is a very common misconception that if you do not speak during the first half of your discussion then your chances of cracking a group discussion diminishes. You can contribute at any time during a discussion and if your point is relevant and if you deliver it appropriately then your chance of cracking a GD is as good as anyone else's. Listen very attentively to what others are saying and try to understand what the topic is all about. Take 2-3 minutes to understand.
Project Confidence – It is very important for you to seem confident while you are sitting in a group discussion. Sometimes facial expression and body gestures bring out the truth, which people want to hide. Don't panic if you don't know anything. Be calm and confident during the entire discussion
Try to find a similar topic from discussion – The best part of a discussion is that sometimes you can divert the topic of discussion to a related topic. Try to find a topic from the discussion, using which you can steer away the discussion to something you know. For example if the topic is hockey, u can steer it to cricket. The key is to find the right opportunity. It may not be as effective but it is always better to speak something.
If not discussion, give a good summary – Summary is the most important stage of any group discussion. Sometimes invigilators judge a candidate only on the basis of the summary given by him. When you don't know anything in a discussion, note down each and every point that has been discussed and give a good thorough summary. Many times invigilators ask every student to give a two minute summary, but if this is not the case, don't lose the opportunity of summarizing the discussion. Keep track of the time as most of the students forget to do it as soon as they get into discussion and jump into the discussion when last two minutes are left. Try to speak for the entire time interval so that nobody can counter attack your summary with theirs.
Repeat someone else's point  – This is not a very effective method, but try to find someone whose point was neglected in discussion and use it as your entry in discussion. The reason why a point gets neglected in a discussion is when the person who said it is not confidant enough and let another person cut him in the middle, or a point has absolutely no relevance. You have to find the former reason. Repeat the same point, but this time with assertiveness, as if it is the most important point.
Make friends, not enemies – This means try to agree with people and not disagree. If you will disagree you will have to come up with a whole new example which you will not know as you don't know about the topic but if you are agreeing you will just have to add a small point to their example.
Manage the discussion – In a group discussion there are many parameters on the basis of which a candidate is judged. Leadership quality is one of them. When nothing is working, try to show your leadership skills. Regulate the discussion in an appropriate way, so that invigilators can check your dominance and assertiveness. There was a group discussion, which I remember, where the topic was "there is no good way of doing a bad thing". I remember everyone speaking without relevance when one guy swooped in and started managing. All he did was to say things like "guys let us not make this a fish market", "I think we should let everyone speak starting in a clockwise manner", "I think we are diverting from topic, let us get back to the point where we were discussing about…" When the results came he got through and I didn't. Jibber Jabber does not work in a group discussion. Whatever you say, say it with assertiveness.
So these were few tips on how to manage a group discussion when you know nothing about the topic. However, it's always better to be well-versed in current affairs and news to avoid being in such a situation. Hope this article will prove to be advantageous to you.
Contributed by Prachi Tewari ( Class of 2013, IBS HYDERABAD )