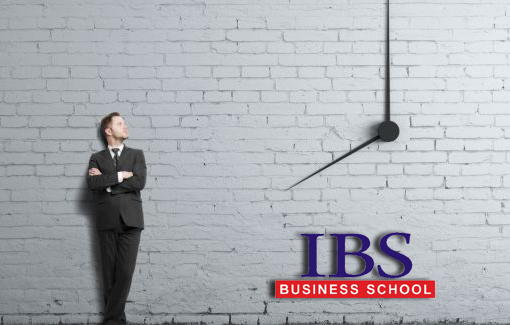 Life of a student is packed with activities leading towards academic and personal development. Be it classes, sports, college events, friends, exams or placements; everything needs time and involvement.
Some students are great at juggling multiple activities whereas others find it extremely challenging. Some students are always on top of things whereas some are always lagging behind.
It is very important to know in which category you belong to. If you find yourself to be on the challenged side and have decided to do something about it, you came to the right place.
Remember that you are not alone. Many people around the world face this issue. And the good part is that this challenge can be overcome by inculcating simple changes in life. Understanding your time value and developing a strategy to manage it efficiently is the key to success.
Below are ten simple steps that you can adopt to manage your time effectively:
Get started- Know where you stand
To utilize time well, the first thing you need to figure out is where you are currently spending your time. Get a pocket diary and begin with writing down your daily routine. List down all the activities that you do in a day and allocate time to each of these activities.
You need not complete this step in a single day. Keep writing and updating till you feel you have covered most of the things.
Understand your priorities 
Think about what is important to you: friends, family, career, education, health, travel etc. Put them in order from 1-10 or a, b, c. This will help you give priority to the things you value the most.
Evaluating your priorities is a continuous process as they change with time. Start with an initial draft and keep revising it.
A goal is something that you want to do or achieve. Consider the key areas of life like career, health, finance, relationship, skill development etc. Think about what you want out of each of these areas. Having clearly defined goals in each of these areas will give you direction and motivation.
Goal should be SMART (Specific, Measurable, Attainable, Realistic and Time bound)
For Example:
I want to do MBA. (Not a SMART goal)
By October 1, 2015, I will complete my preparation for CAT from Career Mentors- the Connaught Place Branch in Delhi to crack CAT and get admitted into any of the top 10 MBA colleges in India. (SMART Goal)
Once you consistently follow the above steps (steps 1 to step 3) you should be able to understand the following:
Where your time is being consumed
How you hold your priorities
What your goals are
Analyze if you are spending time on your goals in the sequence of your priorities. The area where your highest priority lies needs to be given maximum amount of your time.
Start using a calendar. Maintain all the scheduled events and activities in the calendar. Categorize them as yearly, semester wise, monthly or weekly.
For daily activities, use a to-do list that you can carry with you. Use your weekly schedule to create the daily to do list. Spare five minutes to think and plan for the day's activities. This can be done at the end of the previous day for the next day or beginning of the day whichever suits you.
Review the weekly schedule at the beginning of every week. This gives you ample of time to plan and prepare in advance.
Deal with Procrastination
When we have something really important or urgent to be done, we often try to delay it. We have a tendency to do things of lesser importance like checking e-mails, cleaning the table or making phone calls. We keep putting off difficult tasks again and again. Eventually, it gets too stressful to handle. We struggle to finish it and end up producing work that ranks low on quality.
The best way to get through this is to look at the task as a whole. Then identify all the sub-tasks associated with it. Once you know all the smaller activities, things will become more manageable.  Then tackle the smaller activities one by one in a style of your preference; Easier ones first, tougher ones first or in the sequence they are listed.
Develop good study habits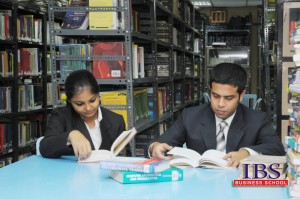 Have a place dedicated to study. Try to keep this place organized and have all the study material that you might need available. This avoids distraction and wastage of time.
Maintain a fixed study time everyday. This will bring you into a routine. Switch off your phone and other distractions during this time. This sets the expectations of the people around you that you are not to be disturbed.
You may feel like procrastinating but pull yourself to the study place and start fiddling with the scheduled work or do something related to it and slowly you will find the resistance wearing off.
Be flexibleYou may start with time management with great enthusiasm but on certain days when you cannot maintain the schedule you may end up feeling upset. It is important to know that situations keep changing and you may have to tend to certain things other than what you had planned for.

Flexibility is the key to have a habit that is sustainable.

If you are stuck with such a situation, check your calendar and re-prioritize it. If there are activities that you can do later, then move them and replace with more urgent tasks.

On a certain days if you are completely off track or have totally missed the schedule, don't feel disappointed or be too hard on yourself. Instead start over the next day.

Allocate Some Time for RecreationKnow your attention span. If you can study with full concentration for a period of 30 minutes then create blocks of study and break time. For every 30 minutes of study, take a 10 minutes break. This will charge you up and also let you enjoy your free time without guilt.

Give time to the things that you love to do. It could be sports, music, movies or books etc. Recreation is very important to get you charged up and keep you motivated.

Deal with perfectionism

Try to do the best work possible for each task in its allocated time. Don't try to create the perfect work every time you take up something.

When you seek perfection you set very high expectations for yourself.  Failures may lead to disappointment and low self-esteem.

You could get prone to procrastination while trying to find the 'perfect time' for the 'perfect work'. It's good to aim high but be realistic and always keep some room for mistakes and improvements.

Knowing your priorities and scheduling them is the beginning. Keeping up with the schedule is a habit that needs time and patience. Make slow and sustainable changes in your current schedule and slowly incorporate the above points one by one.

A well-organized life finds time for everything. So go ahead, work your way to the top and do remember to reward yourself frequently as an appreciation on keeping up with your schedule and plan.

All the best!
Contributed by Sanjit Das ( Class of 2005, IBS HYDERABAD )
Linkedin Profile of Sanjit Das : http://in.linkedin.com/pub/sanjit-das/6/a30/48a