Ms. Kirti Rana (Batch 2016-2018).
Startup: Enlign with Kirti
About the Startup:-
Kirti is an alumnus of the MBA class of 2018 from IBS Jaipur. During her studies at IBS, she discovered her passion for soft-skills training and a keen interest in human resource development. After her campus placement, working in the industry, she identified the skill-gap between corporate expectations and competencies that new recruits brought to the table. Combining her passion and market gap, Kirti founded Enlign with Kirti as an offering which aims at breaking learning barriers of trainees, helping them to communicate effectively, leading to a more wholesome growth path, both professionally and personally. Enlign with Kirti offers training to entrepreneurs, new professionals entering the corporate world and young minds in their adolescence for greater personal, social and professional success.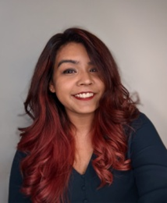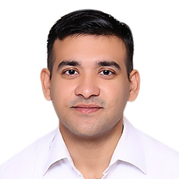 Kunal Kumar Singh (2006-2008).
Startup: KKS Capital Advisory Private Ltd.
About the Startup:-
Started in 2013, KKS Capital is into Taxation and Corporate Law advisory services. The company specializes in providing customized advisory services to MSMEs and startups. With the use of digitization along with the government's thrust on compliance as an opportunity, the company has expanded its services and clientele rapidly. Today, it is advising more than 100 startups for compliance on taxation and corporate laws. KKS Capital has two offices in Gurgaon and Noida, with a team size of more than 30 people managing more than 4000 clients including Companies, Firms, HNIs and Individuals.