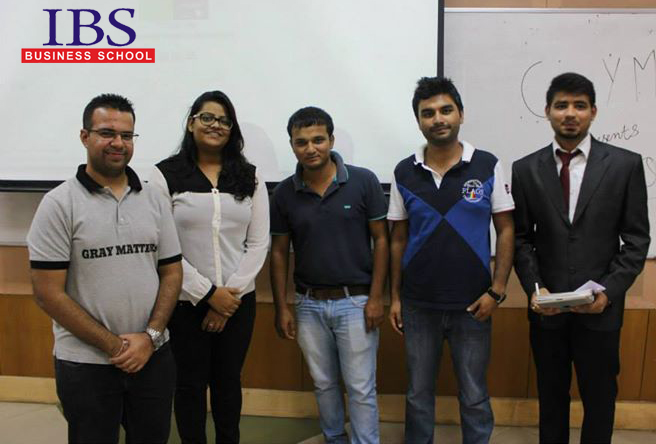 If you get admission into MBA programme at a good institute, you may think that by virtue of your obtaining the MBA degree you will automatically get a job with good salary package. However, this is far from truth and you would be grossly mistaken. When you pass out from a good institution, you have few things with you as follows,
A degree certificate, which is nothing but a piece of paper indicating "Mr ABC passed MBA examination of XYZ Institution in 1st Division with distinction and his specialization was in Finance" etc.
A superior you who is heavily loaded with knowledge and information which can be readily recalled and used when required.
High degree of skills in problem solving, use of computers and other techniques.
Good habits of dedication, hard work and determination.
Sense of owning responsibility and meeting deadlines i.e. target dates set by the organization.
People skills of team working, leadership, synergy of working, effective business communication and conflict resolution etc.
Strength of character, honesty, integrity and ethics etc.
Ability to function with right attitude at different times especially under difficult and trying conditions.
Ability to adopt an approach making learning and growth as life long process.
The fact is that all these things together determine what your starting salary package would be and how far high you would rise in your professional career. Knowledge and skills are very important but ability to own responsibility and deliver results is far more important. It requires a complete package of qualities like attitude, feelings and emotions, enthusiasm, ability to rise from setbacks, imagination, vision and foresight, and most of all ability to function effectively amongst people of all types.
Some of these aspects are described below to highlight their significance;
Deadlines and Prioritization: Ability to meet deadlines and prioritization are important across any industry. A successful manager is one who can achieve a series of deadlines i.e., target dates for important milestones. For this purpose he would prioritize all his actions to fall in line with the goals. Without proper prioritization hard work will go waste.
A Clear Objective Statement: The most difficult question to answer during a job interview is, "What is your professional objective?" This is so because we don't introspect and think regarding what we want to be in life. Those who engage in deep thinking would have crystallized their thoughts and ideas and be able to frame the objective statement as they require.
Leadership: It is a key quality which cannot be easily taught. It can be learnt by the individual through constant endeavour and well planned experiential learning. However, all students exposed to same experiential learning modules will not develop leadership quality to the same extent. MBA programs teach graduates core business skills, but cannot ensure equally developing their leadership skills.
Honesty, Integrity and Ethics: Ethics is about being guided by your innermost values and to connect the concept of ethics with your own inner beliefs. Depend on your basic grooming and on doing more than your normal call of duty. Developing a sense of achievement at the school will give you an inner confidence to steer you move through life. Corporate world and host of politics that exist there should not baffle you or derail you from your core values. Moral dilemmas do not hurt you if your basics are clearly grounded.
Networking: An MBA institute provides best ways to network. The program gets you access to top professors at business schools and give graduates opportunity to network with other professionals.Today, a lot of networking is done through online channels, and it's becoming increasingly crucial to have networks across a range of sectors, in order to spot new opportunities and possibilities for interconnection. MBAs may have the skills to deal with this new world of networking, but we cannot assume that they will automatically be able to network efficiently just because they are MBA.
Teachable: A person's attitude towards new learning at all times in life is far more important than his track record of earlier learning. Willingness to learn and speed of learning both are crucial for faster rise in professional life.
Communication: Effective business communication is one basic quality required for success in professional career. It includes ability to articulate ideas orally and in writing and also to listen attentively to discern key ideas of other speakers.
Teamwork: Ability to work with other people is important. It involves ability to motivate and guide people. The business world requires that we work with people and use every opportunity to strengthen their relationships. Though professors are responsible for inducing and encouraging teamwork, it is the individual student's approach and attitude that makes the difference. In the real world you cannot choose who you work with. You may be working with people with different attitudes and values. You must learn to adapt and embrace. Look for opportunities to engage with different people. Understand group dynamics and how people react and interact to each other.
Critical Thinking: Thinking is hardest job on earth and it is said that men will take lot of pains to avoid thinking. In these days of Google searching it is easy to look to internet for every possible information and idea, but it really does not give us the information as we require. Critical thinking is a step further i.e., it is creative and innovative thinking. To develop this faculty the MBA students must understand the significance of thinking and put in prolonged thinking sessions in order to develop the habit of thinking. Meditation is a powerful technique which clears the mental cobwebs and the mind's vision becomes un-blurred.
Potential to Fit into a Role and Grow: No two corporate jobs are identical. It is necessary for the aspirant to align his thinking to the approach practised in any given organization.
Attitude: Many MBA graduates have reasonable expectations for salary and responsibilities in line with their experience, but may have the wrong attitude towards the company. Individual's future goals and expectations must be aligned to company's promotion policy and salary structures?
Contemporary Issues: Organizations today seek skills such as innovation, creativity, fundraising, marketing, entrepreneurship and flexibility to respond to an ever-changing world. A successful manager is a focused person, has a clear goal and it shows in his performance during the career.
Decided and Impacting: You need to be decision-maker. Use high focus, clarity of mind, analyse and decide. Looking for support, but 'you' decide. When you make a positive impact in your workplace it will not go unrewarded.
Agent of Change: Become an agent of change for the organization and society. Change towards improving processes is the only thing which enables organizations to sustain and grow. Innovation and change for the better is the key. Learn and apply Japanese techniques of total quality management (TQM), Lean thinking and Kaizen continually.
Contributed By : Sumit Gulati, Batch 2007-2009, IBS Hyderabad
[contact-form][contact-field label='Name' type='name' required='1'/][contact-field label='Email' type='email' required='1'/][contact-field label='Mobile Number' type='text' required='1'/][contact-field label='Comment' type='textarea' required='1'/][/contact-form]