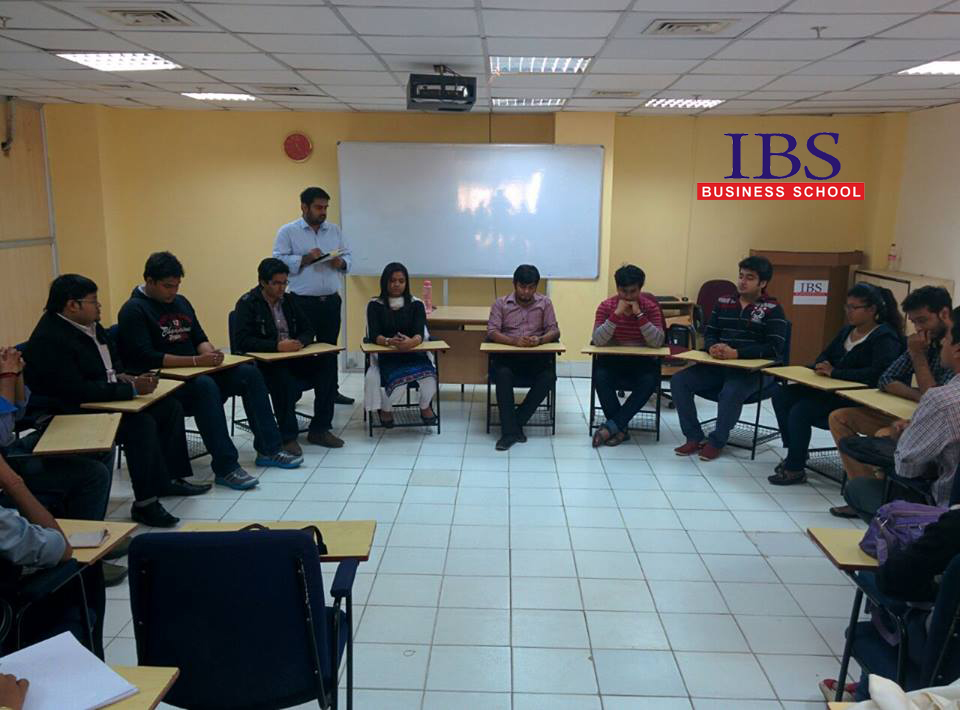 It is important for an MBA aspirant to have some insights on the current affairs so as to pass tests of GD and PI. Even if you are a shark in English, reasoning and math, it will be of no help unless and until you clear GD and PI to get into your dream college. So I am just discussing a few current affairs issues in brief which you may research further and prepare for it.
Crude oil prices
You might be reading about the drastic reduction in prices of crude oilin the global market and consequent price cuts in petrol and diesel in India. There are high probabilities that you may face questions for crude oil price fluctuations either in GD or PI. So it is better to have some information on this issue.
Crude oil, also known as black gold, is down by more than 60% from its high of USD 115 in 2014. Many predict that prices will further go down and probably reach to around USD 20 /30 in near future and it will stay around USD 70 for 2015 and 2016.
There are many theories behind such a huge fall in crude oil's prices:
Demand-Supply Economics – For the first time in history,the USA has become self-sufficient for its energy requirements and hence it has stopped importing crude oil. This has led to drastic reduction in the oil prices. Further, Saudi Arabia and OPEC are not cutting their daily production quantity with the fear that they might lose their market share to competitors like Russia. So, currently oil producers are producing more oil than its demand. Due to this, oil prices are at a historical low.
Geo politics –I first time read in one of the articles of Thomas Friedman ('author of the world is flat') in the New York times[1] and then repeatedly read in other newspapers and magazines about the Geo politics at play behind fall in the crude oil prices. According to this theory, USA and Saudi Arabia have formed a cartel to bring Russia and Iran down. USA's conflict with Russia for encroachment in Ukraine and protest against Iran's nuclear program has led to deliberated and planned fall in the prices of crude oil. Globally, Russia and Iran are two main producers of crude oil and its exports constitute more than 60% of their revenue source.Iran is also facing challenges as the USA has put stringent restrictions on it. Probably, Mr. Friedman is right as there are clear signs showing Russia in deep trouble. Iran also must be in deep shit as its budget would have blown up.
Terrorist-controlled crude – There are many oil fields controlled by ISIS (Islamic State of Iraq and Syria, a terrorist organization) in Iraq and they sell crude oil extracted from these oil fields at cheaper price. I do not think that it would impact prices significantly but yes it is adding quantity on supply side which leads to an impact on prices.
The State of Indian economy
Some macro insights on recent developments on the economy front:
i. Rate cuts by the RBI
In its fourth quarterly review meeting, the RBI has reduced Repo rateby 0.25% from 8% to 7.75% in a surprise move. This indicates that inflation (Consumer Price Index) in the country has reached to manageable level of 6% to 7% and fiscal deficit is likely to be under control. Keeping this in perspective, now, the central bank is looking for easing out monetary policy. This further will make credit available cheaply which will lead to spur of economic activities.
ii. Amendment through Ordinances
Recently, the government hasissued at least eight ordinances to fast track the much needed reforms. As the opposition did not allow the government to run the parliament, it took the ordinance route to implement key policy measures; however it raised eye brows of many including the President, but Mr. Modi went ahead and gave clear signals that reforms in key sectors is the top most agenda of the government. Here is the list of key steps taken by the government in this regard:
Insurance –FDI limit in the insurance sector increased from 26% to 49%.
Coal mines – The government has issued ordinance that coal blocks could be e-auctioned including 214 coal blocks which were blocked in view of illegal allocation under coal scam. [2]
Land Acquisition Act – The government has amended the'Right to Fair Compensation and Transparency in Land Acquisition, Rehabilitation and Resettlement Act, 2013,' enacted by the UPA government. The amendment aims to make land acquisition an easy and simple process rather than a cumbersome one.[3]
iii. NitiAayog – The government has abolished 65 years old and obsolete'planning commission' and has set up a 'NitiAayog' (National Institution for Transforming India). The PM will head the new institution which will formulate policies and provide direction tothe Government. Its Governing Council will comprise of Chief Ministers and Lt. Governors of Union Territories. The PM has appointed well known economist and Asian Development Bank's Former Chief Economist Arvind Panagariya as its first Vice Chairperson.
The Aayog will recommend a national agenda, including strategic and technical advice on elements of policy and economic matters. It will also develop mechanisms for village-level plans and aggregate these progressively at higher levels of government.This step clearly indicates that as the Indian economy is changing rapidly, it needs an institution to support such growth momentum and not to hinder it which planning commission has done for so many years.
The above is just a discussion on couple of issues. But the students should try to undertake further research on them to get a grip. The students should also read magazines like The Economist, Readers Digest, Forbes,  Economical and Political weekly and read  The economics times, The Financial express, Live Mint, Business standard to be updated with the current happenings in the financial  world.
Contributed by Janmang Mehta ( Class of 2010, IBS AHEMDABAD )
---
[1]http://www.nytimes.com/2014/10/15/opinion/thomas-friedman-a-pump-war.html?rref=collection%2Fcolumn%2Fthomas-l-friedman&_r=0
[2]http://www.business-standard.com/article/economy-policy/ordinance-to-douse-coal-fire-enable-e-auctions-              114102100049_1.html
[3]http://articles.economictimes.indiatimes.com/2014-12-29/news/57495164_1_land-acquisition-act-             resettlement-act-consent-clause