One of the complex decision aspirants has to undergo is what to prioritize and what not when they are flooded with so many subjects, some of which is completely new to them. Adding to this, in no time they would have to give their preference for specialization. No doubt this comes after one semester, but then time flies. Some aspirants realize it at an early stage some regret it even after opting it. Such decisions once taken cannot be made retrospectively. Therefore, it is extremely important that one has to pre-plan it before the time runs over them.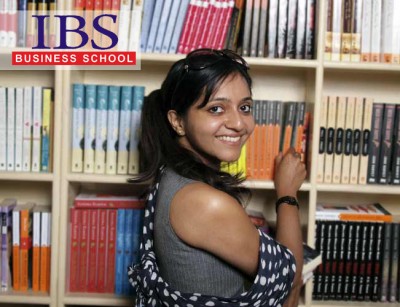 Well ,when I was pursuing my MBA, I already knew what  I was supposed to do and what specialization I had to choose. But what I could see among other batchmates were the kind of confusion they would have to live in, the confusion of what specialization to choose? One thing which many of the people inadvertently did was getting influenced either by their immediate friends or from feedbacks from seniors and super seniors. But is this the right way to go about it? Certainly, many have found it completely cherishing after graduating, but then there has been lots of "ifs and buts" to it.
My most common experience and research showedthat prioritizing a subject is ONE of the efficient ways in choosing a specialization. The context of prioritizing simply means exploring one's interests and developing it continuously.  Prioritizing your subject is extremely crucial. Sometimes before starting the course you may not be certain what to do and where to keep the focus. Mostly with so many diversified subjects, one gets so carried away that choosing one particular specialization becomes a task. Moreover, one has to keep  pace with all the subjects else the entire score may get affected.  For some aspirants, some subjects are distinctively new and unfamiliar. Like for example aspirants from Arts who do not know about  accounts finds Accounting extremely difficult to crack.
One might think MBA course of 18 months /24 months is a long period to align the interest, but the truth is, time flies so fast that one may end up picking subjects which at the end one has to bite the bullet. In order such situation do not crop-up, one has to be focused and prioritize their subjects accordingly. One cannot be a  jack of all trades and master of none.
Identify interest areas, businesses, industry, company, fields etc. :
Aspirants have to be very aggressive after they have settled and made themselves comfortable within 15 days of the program has kick started in full throttle. They would have to start introspecting what business they would like to associate with or what industry interests them most. They would have to identify companies which they have been dreaming of to work. Some aspirants have a family business into manufacturing and he/she would  continue the legacy and therefore he/she would like to explore the same. Some have a strong preference to accounting and finance and therefore would like to get associated with financial institutions. Some have a Biotech degree and would prefer to get associated with a pharma company. Some have a strong inclination towards technology and would like to work with IT giant. Identifying such specific interest help the aspirants pursue similar subjects and prioritize the same.
Identifying skill sets, passion and aptitude:
Sometimes it so happens that aspirants are in a dilemma as to what to choose even after introspecting. In such confusing situations they should resort to identify their skill sets, passions and aptitude. For example, one may be excellent in communication and therefore he/she can explore Marketing and sales, one may be very good with creative thinking and he/she can think of Brand Management, while some are extremely quick in calculation and one can explore Finance. One may be good with operations and subsequently keep focus on similar subjects. So in short aspirants have to invest time in themselves in order to determine which subject to focuson.
Reading and reference:
Once the interests are shortlisted,  aspirants would have to now explore these areas in several ways until they feel comfortable and confident. In order to do this, they would have to read books, articles, journals and other materials which are relevant to the interest. Aspirants would have to even focus their project topics in their area of interest. This will further develop interest and provide an effective approachin dealing with it. This will also help understand the subject in a more refined way
and gives much needed clarity.
Influence of externals and Feedback:
After having a fair idea about the interest, they would have to start interacting with people around them, especially the ones who have a prior experience in the subject. The first and for most is the lecturers who could be extremely helpful in providing feedback. They could be a strong touch point to assess you and solve your doubts. They would also help you touch base with people who have similar interest and provide you strong reference material to stay updated. Their opinion would really be a great influence in prioritizing the subject as it will help mentally prepare the aspirants.
The next person would be seniors who already have opted the specialization.  Their feedback can help understand the seriousness of the subject. Aspirants at the same time can involve friends from the classmates too who have similar interest and discuss the same. This is conventionally the most popular way as one gets valuable inputs from them as they have already researched on what to choose and what not to.
This will make the aspirants almost close to the difficult task of prioritizing the subject. Then they should start keeping a full fledged focus on those key subjects or electives. Electives which have a greater importance to their interest area, automatically stays on top of their chart. Like if the aspirant finds himself well inclined to business strategy and have been reading research articles on merger and acquisition, then he would find Strategic Management a key subject to focus on. And additionally, Financial Management could be an added bonus which will augment his understanding and make him proficient.
So as we have seen just by identifying key areas help in turn identify key subjects which ultimately help in determining the Specialization. Additionally,  this will help in pushing the electives up on the priority list, which ultimately will have a greater role to play in shaping the career path.
---
Contributed by Mitesh Agarwal  ( Class of 2011, IBS HYDERABAD )