Arguably, Masters in Business Administrate aka MBA may be termed as one of the most valued and inherently adopted degrees across the globe. But did you ever think which University or College actually began the practice of imparting formal education in Business Administration in the world and in India? Did you ever wonder how the MBA phenomena started or what the first MBA program was? Top global and one of the oldest Business Schools around the world are London Business School, Harvard Business School, Stanford B-School, Columbia Business School, IE Business School in Spain and also the prestigious Indian Institutes of Management and XLRI Institute in India.
Take a wild guess. Which B-School amongst them do you think actually initiated the concept teaching modern business concepts to students to make them highbrow managers and risk-loving entrepreneurs. You'll be surprised to know that the answer will be astonishingly different and its nowhere close to the afore-mentioned list of B-Schools. Incidentally, the United States can be accredited for the origin of MBA degree, in the nineteenth century.
The commonly known history of the MBA degree dates back to the year 1908 when it was offered as a degree by the renowned Harvard Business School. Its first batch had around 80 students tutored by highly qualified faculties. If you dig deeper, you'll find that this common knowledge is marred by factual inaccuracies. Don't blame yourself for this forgivable ignorance. 90% of the people are oblivious to the veracity of this piece of information.
To put your curiosity to rest, Wharton Business School at the University of Pennsylvania, which was founded in the year 1881 by an American entrepreneur Joseph Warton, started giving Bachelor of Finance Degree to aspiring entrepreneurs and managers. Mr.Wharton's vision was to technically equip young graduates with elementary business knowledge to face the complex economic situation that he thought was unfolding. Subsequently, it started an International MBA course as well.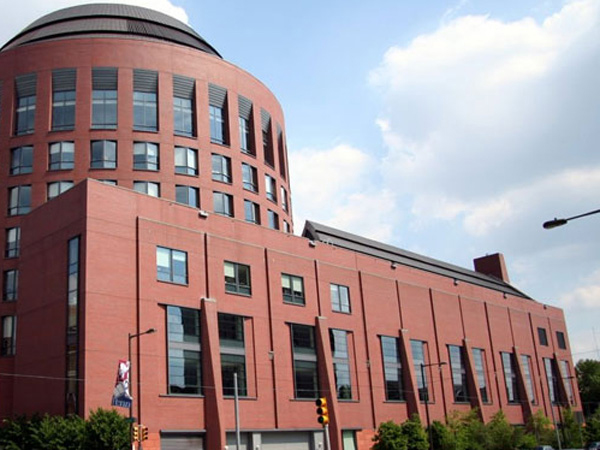 Nearly 20 years later in the year 1900, Tuck School of Business (working under Dartmouth college) was founded by Edward Tuck. It was the first legitimate B-School which awarded a one of its kind advanced business degree known was Master of Commerce. It was the undisputed predecessor to the present-day MBA degree. The MBA degree soon began to spread around the US. In 1921, Shanghai University of Commerce became the first Chinese Business School to offer MBA. By 1930, the number of schools in the United States reached 30.
Ivey School of Business in Canada was the first B-School to be established in 1948 outside of the US. Afterwards, the now-famous MBA degree made its way to South Africa and Pakistan (Yes, you read it right. That was before it was introduced in India). Pretoria, one of South Africa's three capital cities in the Gauteng Province introduced an MBA program in 1949. Six years later, the degree traveled to the Institute of Business Administration (University of Karachi) in Pakistan in collaboration with Wharton Business School. As a matter of fact, it became the first institute in Asia to offer a formal MBA program (according to IBA's website).
It was only a couple of years later that the pre-eminent multinational B-School INSEAD located in Paris launched a unique 1 year MBA course for the first time in Europe. The inceptive batch comprised 50 students from 14 different countries. Eventually the degree became well-accepted across Europe by 1960. Then, in 1963, the degree marked its arrival in Australia through the reputed Melbourne Business School.
MBA's tryst with India
| | | |
| --- | --- | --- |
| S.No | College | Establishment Year |
| 1 | Xavier's Labour Relations Institute, Jamshedpur | 1949 |
| 2 | Indian Institute of Social Welfare & Business Management (IISWBM), Kolkata | 1953 |
| 3 | Faculty of Management Studies, New Delhi | 1954 |
| 4 | Indian Institute of Management (IIM-C), Kolkata | 1961 |
| 5 | Indian Institute of Management (IIM-A), Ahmadabad | 1961 |
| 6 | Indian Institute of Foreign Trade (IIFT) | 1963 |
| 7 | National Institute of Industrial Engineering (NITIE), Mumbai | 1963 |
| 8 | Jamnalal Bajaj Institute of Management Studies (JJBIMS), Mumbai | 1965 |
| 9 | Institute of Marketing and Management (IIMM),New Delhi | 1969 |
| 10 | Christ University of Management (CUIM), Bengaluru | 1969 |
The above list is about the earliest instituted B-Schools established in India in the order of their year of establishment. You may observe that although the highly prestigious IIMs are assumed to be the best and also the oldest institutes offering an MBA program, they were not the first to offer MBA programs. After scanning the list, it may apparently be perceived that XLRI, Jamshedpur was the first college to confer an MBA degree.
But the truth is that even though Xavier's Institute was founded in 1949, it was Kolkata-based Indian Institute of Social Welfare & Business Management (IISWBM) which was the first to offer an MBA degree in India. XLRI did not offer MBA degrees since its inception. IISWBM was set up in collaboration with the the University of Calcutta. This undervalued B-School was once a mentor to the highly rated IIM Kolkata. Indian Institute of Management, Ahmadabad was the second IIM to be set up after IIM-C in 1961 itself.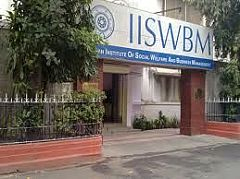 IISWBM was founded at a time when the concept of management degree was alien to the educational fraternity of that period. Presently, in addition to its flagship programs including MBA, MHRM, MPSM, PGDBM, the institute also conducts full time programs in Sports Management,Telecom Management and Retail Management.
Takeaway: Some of the oldest institutes providing Management education in India including the celebrated IIMs are still considered to be the best. However, it certainly does not imply that the next generation B-Schools are inferior or impart a second-rate learning experience to aspiring managers and wannabe entrepreneur alike. There are numerous institutes under the top-25 rated B-Schools in India where infrastructure, faculty, industry exposure, placements and package are the enticing factors when it comes to joining a B-School. ISB, ICFAI and Symbiosis business schools are live examples of institutes who epitomize exemplary education keeping in mind the Indian industry culture.
---
Contributed by Pranshu Awasthi ( Class of 2007, IBS GURGAON )