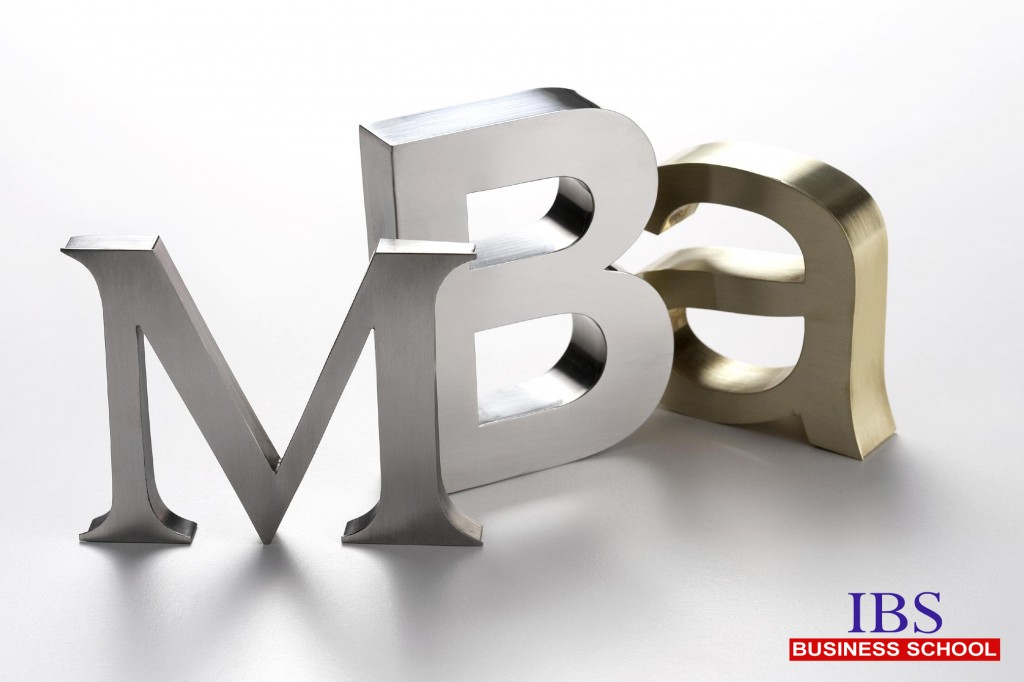 One of the most important tasks that any person has to do is decision making. It is crucial and also requires a steady mind-set. A company or an organization requires strategic decision making at the management level for essential decisions to be taken. For example strategic decision-making is taken for new product lines, increasing sales incentives, long term forecasts like opening new chains, research data on customers etc. Strategic decision-making is also known as strategic planning. It is a process in which a company creates its objectives and mission in order to achieve their goals.
MBA is not a course limited to theories or presentations on paper. It highlights real life experiences beyond one's thought and imagination. It is designed in a manner in which one could understand the basics and apply it in real life situations. Decision-making is one of the toughest yet essential tasks one could be bestowed with. During the course of MBA each one is put through skills and tasks to take effective decisions. Some of them are:
Introduction: The first day of college when we are asked about ourselves, we talk about our school life, graduation, personal life, family, aspirations etc. We also state the reason for choosing MBA in our course of study. This is the first step where we made a decision of studying MBA and how it could help us in our career.
Case Study Discussion: Case studies are provided to understand how a management works and people associated with it take strategic decisions for the benefit of the organization. We are provided with questions that compel us to step into the shoes of the corporate team and think like them. At this stage we apply our theoretical concepts to blend with the situation and take a decision, which is most appropriate.
Presentations: Making presentations on individual topics or case studies motivates us to include points which are crucial to highlight problems/causes of a case. We make a decision to understand the matter of the case in relation to the concepts we had studied earlier.
Electives: Based on our study from the first two semesters we understand how a management works in an organization and various decisions made. Similarly associating our knowledge with the future of which division we would work, will lead to us making a decision on which elective we need to choose to build our future.
We create strategies as a path to reach the goals and vision. The foundation/base of anything is made strong only when the top-level management makes strategies that are best suited for all levels of management. MBA teaches its students to link their goals and motives to the vision they seek in their life. Hereon, they are motivated to enhance their learning, skills, traits and knowledge necessary to support and build their vision. With such alignment they are trained to take strategic decisions that will help them in enhancing the quality of their career growth and organization as a whole.
MBA creates a framework through which one would learn to take strategic decisions with discipline and in a progressive manner. With various approaches of study undertaken during the course, students are taught how to diagnose strategic positions, evaluate various actions, and arrive at the best strategic decision. MBA helps students gain knowledge to take strategic decision to:
Understand customer needs and create value for them
Diagnosing problem at an early stage and providing best decisions for long-term sustainment.
Understand and create the best positioning in the market and also creating product differentiation to earn maximum profit
Continuous innovation and redefining business modules through networks and ecosystems.
Develop negotiation skills in order to improve the business and economic environment on a day-to-day basis.
Every organization creates data on a daily basis. Larger companies churn higher data than smaller companies. The management of a company is responsible as to how it uses this data for the benefit of their company. MBA acknowledges students to use data generated by a company in an effective manner through extensive classroom discussions, analysis of case study and providing hands-on exercises. With such knowledge and talent, MBA graduates get equipped to take on strategic decisions of a company with focused approach and strategic thinking.
Understanding every hierarchy in an organization is crucial to take effective decisions at the management level. MBA teaches a person to enhance their knowledge and experience through each level in an organization. This information and analysis helps in understanding the needs and work styles of employees and their expectations. Strategic decisions taken will be successful only when they are in sync with all employees in an organization. A project or a decision will be turned into reality when employees give in their maximum efforts towards it.
Effective strategic decisions are those, which match internal capabilities to the external opportunities. Striking a balance between the financial options, economical operations, people management helps in achieving the right strategic decisions. MBA works towards instilling professionalism and strong persona into every student.
Scaling the progress of a company is achieved when all levels of an organization work towards attaining the same goal. Building a strong foundation or base makes the top-level stay with confidence. Like every pyramid has a large and strong base to hold the top in a stable manner, great values at the bottom of every organization holds a strong management at the top. MBA teaches basic values that are essential for building a strong foundation. A series of presentations, group discussions, and personal interviews are conducted frequently to understand the thoughts of a person and the direction in which he/she wants to grow.
"Mastering an art is the spectacular vision of a smart person".
Contributed By : Anju Bafna (Class of 2010, IBS Banglore).