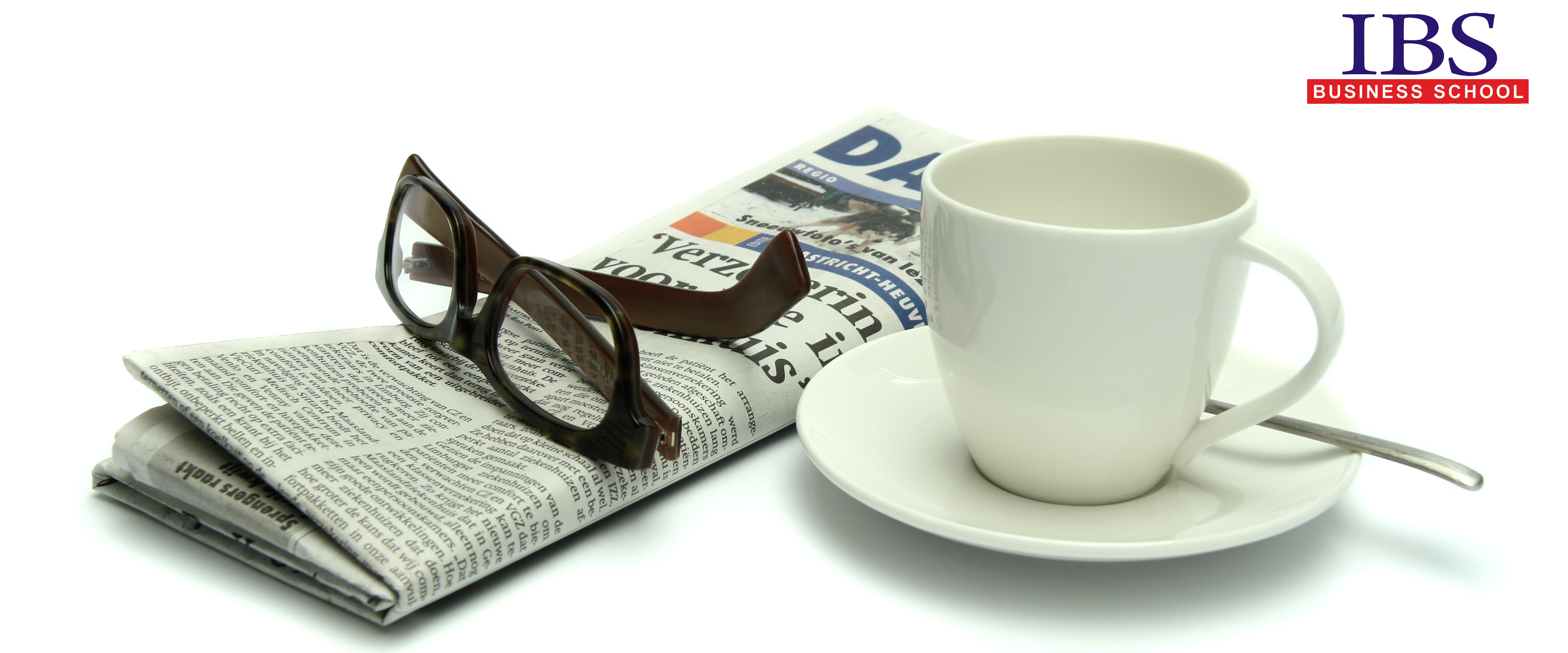 Pink. An unusual name for a certain type of newspapers.
Now before you get your mind racing, let's roll up our sleeves and start reading the newspaper.
Great. Now that you have decided that getting an MBA is the next level of education for you, you go about mastering QA techniques and practicing interview questions.
Usually students spend on an average spend around seven to nine months in a year to prepare for various entrance examinations.
One of the most important things for all aspirants to realize is that an MBA is unlike any course they have ever studied or memorized just to pass exams.
When you to finish the course, the world wants a well-rounded individual who can think out of the box, and have an understanding of well, business.
For most of us, reading a newspaper is confined to looking at the single photograph on the back of any newspaper supplement.
Starting to read a newspaper, leave alone a business paper is a chore-but few realize how essential it is.
A business paper like the Economic Times can be a good starting point for beginners, taking their baby steps into getting a MBA.
Start with the headlines, (if you are appearing for MBA examinations this year, then the headlines will be screaming about GST-a heads up for GD topics!!).
The most important pages are the ones inside, usually the central page which contains a snapshot on the indices for India-the Sensex and the Nifty. Start a diary recording the daily closing figures for both, and compare it with the figures when you finally finish your course-it will be one hell of a historical recording of data, I assure you!!
The moment you start writing down, and analyzing these figures, you will find that a whole new vista of opportunities has opened up. Analysts no longer sound Greek and you can actually start making sense of varied factors and features affecting an economy.
By getting into the world of business newspapers, you get a better understanding and perspective of your own MBA course and syllabus- how much of your study is theoretical and how much is practical is immediately known when you start reading.
Also, let me make it very clear that reading a business paper is not for only CA's, CFA's and other hot shot honchos. Its for you, me and the common man!.
Who doesn't want to know his/her's tax liability properly in a financial year? And yes, to everyone's embarrassment, some MBA grads do not even know the difference between financial year and Assessment Year-Potential pitfalls while facing a job interview. No rocket science, just simple testing of the course and stream which you have studied.
As long as your employment is in India, you will come to appreciate that these central spread pages will affect your pay, your bonuses and even your promotions. Well, you got the point about the need.
More than that, reading a business paper, otherwise known as pink papers also gives you a fair idea on how interest rates move up and down, and the mayhem they cause when they do so. I only say a "fair idea", not a complete idea mind you. Finance and Markets usually require a lifetime of pursuit of number crunching and analysis-you read the pink newspaper for getting a brief snapshot, an overview or rather a bird's eye view of the on goings in an economy.
More importantly, your first brush with a business paper will teach you to be patient, in your first reading you might be even tempted to fall asleep, but mark my words, once you get started, you will yearn to read the paper daily.
A common misconception usually floating around is that only students specializing in Finance need to pore through a business newspaper. Nothing could be further from the truth. Companies usually announce big time hiring plans while announcing quarterly results. HR students need to keep their eyes and ears open as well as marketing students when they read reports of their favorite brand being sold off and bought by another company.
To start reading a newspaper and a business newspaper at that also equips you with possibly the best tool -you gain the virtue of being patient and develop the ability to sift through vast troughs of information, store important facts and figures.
Very often, the economy in general and the industry you get placed in particular would be caught cyclical trend. You will be better placed if you clearly understand the problems your company and industry only by a thorough reading of the business paper.
An MBA is expected to handle sales, marketing while being careful with finances and have the ability to take other colleagues on board in a team. This requires a broader understanding of employee relations, finance and other nuances which can come in only after consistently going through a business paper for some sufficient time.
Reading as a hobby is unfortunately missing in most of us-our childhoods are too busy with homework etal. to actually develop a reading habit. In hindsight, the ability to read, understand and synthesize large amounts of information easily is something which is very useful, and it is something which people look for in a candidate.
The faster you get down to reading, the better it is, since the much awaited interview season is almost around the corner, and you would not like to be caught with your pants down.
So, in case i have sufficiently moved you, then you better start scrounging around for a good business paper and take the first steps towards enlightening yourself.
Marketing enthusiasts can find things of great interest in a paper like Business Standard, while those concerned with Finance can start of with the Economic Times and then maybe graduate on to -something like Business Line-which is very insightful and deep-it might take some time for you to develop the patience and skill to go through a very heavy paper all at once.
While on business papers, its also important for you as a student to get acquainted with quality journals like The Economist, The Wall Street Journal and the Harvard Business review. Students of all streams be it Finance or Marketing or HR will definitely find some food for thought across these.
You have taken the first step by reading this blog; now get down to reading a paper. Basic and Simple!
All the Best!
---
Contributed by Sunil Iyer ( Class of 2008, IBS GURGAON )