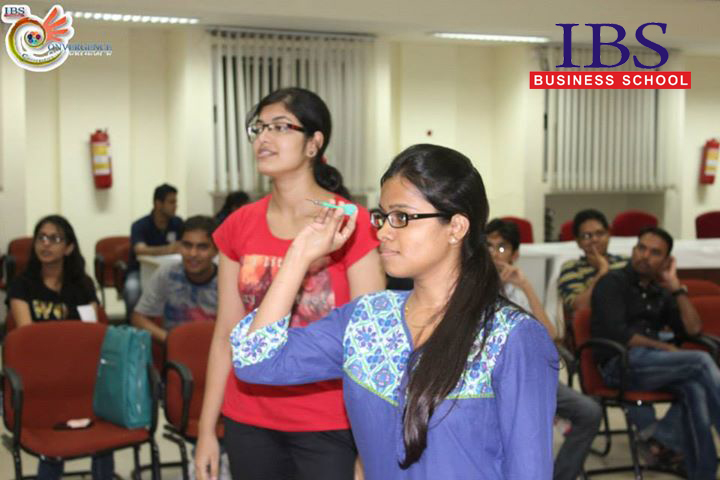 Hiking up to Machu Picchu over the weekendafter working with the Peruvian government on weekdays?An evening walk on the cobblestoned streets of downtown Prague, once you had garnered accolades from your client presentation?Closer home, you have just closed a sales deal in one of the beautiful islands of south-east Asia, and now surfing on the waves in blissful Bali?Dream or reality?
In today's 'flat world' and close-knit economies, with your MBA degree, you have a better opportunity today which hardly existed before.
After three years of my MBA, I had visited seven countries and walked more than a dozen global cities. This encompassed four continents. At the end, I had added one of the most revered word on my resume – experience – which all the companies look for. Travel not only enriches one's life but also adds a global perspective, which is so important to grow professionally today. So, how does one achieve it ?
1. Look for b-schools with collaboration with foreign schools
Many b-schools offer international study programs. Participating schools have collaboration with foreign universities and institutions, where you can enroll for exchange programs. Typically under such programs, you will be allowed to study one semester or choose electives abroad. While selecting a b-school, you must give weightage for such programs and courses. I know of few of my friends who spent one full semester in Australia under one such program in IBS Hyderabad. So, go and explore.
2. Try volunteering opportunities
Many b-schools are flexible and allow credits for volunteering opportunities. You can take up a project in your chosen international non-profit organization and travel to see a new place. Sometimes you do not have to spend much – even your flight tickets and accommodation could be sponsored by these organizations. Use your negotiation skills learnt during your MBA. Not every project may be meant for you. But you can always leverage upon your business acumen to add value to the organization. Check these websites for your fit: independentvolunteer.org, goabroad.com, globeaware.org, workaway.info
3. Explore your Corporate World
An MBA program gives you a very niche skillset. There are individuals in organization who move from domain or function to another. Be part of such cross-functional teams. Whenever I traveled on my business trips, I ensured that I met prospective clients from not only my area but also from other functions and domains. Though officially I was never part of the marketing team, I generated leads for my employer during my trips. This happened because of my interpersonal skills and my penchant for people. Consequently, I added value to the organization and, most importantly, my next business trip was confirmed.
4. Global or local, external or internal, get indispensable
Not every MBA grad joins a global brand or an MNC initially. At times, even though you work for a global corporate with presence in multiple geographies, probability is that you are part of an internal group or an Indian client. This should not dampen your spirits. Opportunities exist everywhere. It is up to you accept the challenge and open new vistas. I was part of an internal group in my company where there was hardly any international travel or assignment involved for an MBA grad at my level. But due to my skills and perseverance, I was encouraged to take up responsibilities which were generally offered to senior consultants. Soon I was able to deliver and my contribution directly impacted the balance score card of my organization. This helped me in my first business trip to Spain for a week, which included two weekends for me to explore the Spanish culture.
5. Impress your clients and get rewarded
Once you have done this, organizations will ensure you work at client interfacing roles. This means that you have internalized the Porters five forces well. With your new found bargaining power, tap new clients in new countries. Employees with better insight into business and customers' needs often lap up such assignments. Who better than you with an MBA degree!
6. Take advantage of your visa power
During your MBA, apply for job in organizations having considerable presence in countries like USA, Canada, UK, Australia or any European Union nation. Try to get an onsite opportunity through your employer. Once your Indian passport is stamped with the long-term visa of any of these countries, you will not require visa to travel more than two dozen countries. And with your MBA attitude, you earnestly stand a chance to be granted long-term multiple entry visas. Since I possess business visa of USA lasting ten years, I traveled to Mexico for two weeks without any visa hassle, on my own. MoreoverI can travel to few other North and South American countries as well. As a traveler, seeing the growing number of stampings on my passport exhilarates me. And the air miles I accumulated on these trips as frequent flier was decent enough to sustain more trips. Did you hearthe multiplier effect?
7. Search jobsin other geographies
Many startups in developing nations are looking for skilled individuals, who can take up challenging assignments. Being an MBA grad, you certainly fall into this category of problem solver. Look for jobs in these countries where obtaining work permit is not tedious. A decent proficiency in a foreign language will boost your career. This motivated me to learn Spanish language.One of the best examples of this involved an Indian whom I met over a social networking site. He was selected for a startup job in Chile and applied for one-year work visa in Delhi embassy, all by himself. Once processed, he was off to Chile and during vacation,as a backpacker, he roamed in the neighboring countries, Ecuador and Bolivia, which do not require visa for Indians.
8. Take the road less traveled
There are few industries, which allow MBA grads like you to travel extensively. Hospitality industry is one such. Try out being a manager on a cruise ship. My friend, after his MBA, joined one such company and now, cruises to new ports in different countries. Explore opportunities in an international hotel chain. Tourism and IT sectors are other few industries worth trying.Apart from these, there is a growing demand for managers and other specialized roles in the social sector also, spread across the globe. Inter-governmental organizations like United Nations, UNESCO, and UNICEF are constantly looking for skilled managers in various countries.
9. Make your MBA and hobby a delicious combo
Do you have a hobby, considered as mere pastime by you, but there are professionals who make a living out of it? Take a step back in your life, look within yourself. With your MBA knowledge and experience, it is time delve into the business side of your hobby.I had always been interested in writing. I leveraged this in my job, and was soon writing technical papers for prestigious conferences hosted by the likes of SEPG and IEEE. Fortunately, my papers received acceptances. They were so prominent events that even my employer could not ignore them. Soon, I was hopping on flights to countries like Spain, Australia, USA, Indonesia, Singapore and Thailand to present my work. All expenses sponsored and I was living my dream.
10. Virtual office of your location
With the advent of internet, virtual offices are possible today. Try telecommuting. Log-in from your laptop, either from a beach or a national park. All you need is good internet connectivity. Social media evangelist is one such role for MBA grads. It may require extra bit of hard work and luck. But you can always choose the country of your liking and still, work for your organization, fulfilling your dream of traveling.
Remember, like an MBA course, globetrotting is also a specialized experience which requires you to get out of your comfort zone. It's all about how much risk you can take, now that your b-school has equipped you with the requisite knowledge and skill sets. Walk that extra mile, see the world and add perspectives to your life and career. Till then, happy exploring!
Contributed by Suyash Chopra (Batch 2008-2010, IBS HYDERABAD)
Linkedin Profile of Suyash Chopra : www.linkedin.com/in/suyashchopra