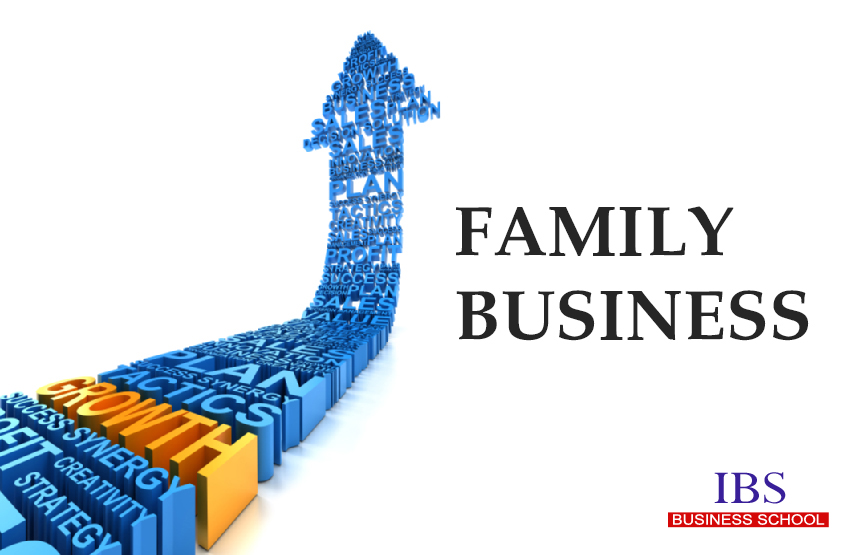 Believe it or not – Even in highly developed country like the United States of America, roughly 40% of Gross National Product is contributed by companies owned by families. More than 80% of all enterprises are family-run. The same culture and trend is prevalent in many European nations as well. But, what makes me dedicate an entire article to business families in India will be made clear if you bear with me a little longer. You will understand why their impact on nation building, wealth creation and employment generation is undeniably monumental. When Anil Ambani raised ownership issues in the board meeting held on 3rd August 2005, the sensex went down 80 points and shook the entire business community. Need I say more?
At the outset, let me give you a brief profile (however superfluous it may be) of the oldest family owned businesses in India.
The Tata Group- Established in 1868 by Jamshedji Tata as a trading company, Tata Group has become the global face of Indian business. It has 32 listed companies with a market capitalization of 6 trillion. JRD Tata's death in 1993 symbolised the end of an era. His legacy was continued by Ratan Tata, who took over as chairman in 1991. He guided the Tata group in a fast-changing business environment. Tata group is now more cohesive and united than it has ever been.
The Dabur Group- Dabur has come a long way since its foundation by Dr. S. K Burman in 1884. It's currently the largest manufacturer of Ayurvedic medicines in India. In the 1990s, when they were scaling up their business, the family showed a lot of maturity in recruiting the right people from outside and looking into their own talent pool. This maintained work culture within the family and at the same time the business grew exponentially. Probably the most important thing they did was to align all family members on the same page. They created a one-of-its-kind family constitution and a family council, which determined what happens in the family and who does what.
The Birla Group- The Birlas could be described as the Rockerfellas of India. This Marwari clan which originated from a small town called Pilani in Rajasthan became the tallest industrial house of the 20th Century India and were rivaled just by Tata's post independence. It invested in tea and textiles, further expanded and diversified the family business into cement, chemicals, rayon and steel tubes. Subsequently, Grasim and Hindalco were formed in 1947 and 1958. The list goes on.
GODREJ GROUP- Ardeshir Godrej founded the Godrej Group in 1897 to manufacture locks. They are present in industries such as furniture, industrial engineering, real estate, agri-business, construction, information technology and FMCG. It's currently managed by the 4th generation of the family. The group has revenue of $3.5billion. They employ 26,000 people. The present chairman of the group is Adi Godrej. When asked what has kept the Godrej Group together? Adi Godrej replied "We've been lucky in that there have always been more businesses to run than there were family members available."
Some other old and mighty family businesses worthy of mention are The Kirloskar group (Been in the business of pumps and engines since 1888; Currently under the leadership of Sanjay Kirloskar), The Bajaj Group (Comprises 34 companies with Bajaj Auto being its flagship firm ably headed by 4th generation member Rahul Bajaj), The Wadia Group (started with ships and docks manufacturing ; Current Chairman is Nulsi Wadia), The Murugappa group (originally money lending and banking; presently managed by 4th generation members, and The Modi Group (Diversified business portfolio including tea & beverages, education, entertainment, health-care and hospitality ; Current Chairman is 2nd Generation member Krishan Kumar Modi. He is known as the Tobacco king of India. His older son was the infamous chairman of the equally famous IPL cricket tournament).
In all business families mentioned above and thousands of others ranging from small mom-and-pop grocery stores to large conglomerates, the one thing that perpetually binds them is TRUST. It is undoubtedly the most vital ingredient for a business group to prosper. In the words of Adi Godrej, "Trust can be a source of significant competitive advantage to a family business."
Indian firms, by and large, continue to be family-run. And that, too, by the Bania families of traditional trading castes. It is predominantly the Aggarwals and Guptas in the North, the Chettiars in the South, the Parsees, Gujarati Jains and Banias, Muslim Khojas and Memons in the West, and Marwaris in the East, and, in fact, across the country. Of these, the Marwaris have been the most successful. Fifteen of the twenty largest industrial houses in 1997 derived from the Vaishya or Bania trading castes – eight of them were Marwaris. Take that!
Take the example of Marwari 'great firms' of the 19th Century. They transacted large business arrangements as far away as Central Asia and China merely based on trust. They mastered the deployment of a financial instrument called 'Hundi', which served as a cashless remittance facility. The hundi made it possible for a grain dealer from Kanpur to sell in Kolkata without taking cash and risk being waylaid during transit. In another example, it's only because of the inherent trust in joint family system why Jain diamond merchants rely on inter-ethnic ties to keep this highly scattered, specialised and intrinsically high-risk business together.
Moreover, since the family's name is on the line and the stake is both emotional and economical, it becomes all the more important for family members to stand for the pre-existing value system, long-term commitment and the dignity earned by foregoing generations. Neeraj Bajaj (Rahul Bajaj's cousin Treasurer of Bajaj group) attributes Bajaj's success in keeping together the strict equality with which they divide the pie. In one of his interviews he said, 'We may run businesses of different sizes but we have the same standard of living. Rahul runs the multi-billion Bajaj Auto and Shekhar runs a relatively modest Bajaj Electricals, but they get equal salaries and equal pocket money.'
In spite of innumerable achievements and invincible feats of these business empires, they are very often accused of lack of professionalism, nepotism, infighting, and mismanagement. Until now, their sustainable driving forces were non-existent bureaucracy, fast decision making ability and its practice of socialism.
But the question is – Can they overcome their historic weaknesses and survive extant competitive demands? Will they be able to become professionally managed corporations of the kind that exist in Japan and the United States? Will they be able to separate family's interest from the interest of the business? Only time will tell. But presently they remain the unsung heroes of the Indian Economy.
Contributed By : Pranshu Awasthi (Class of 2007, IBS Gurgaon).