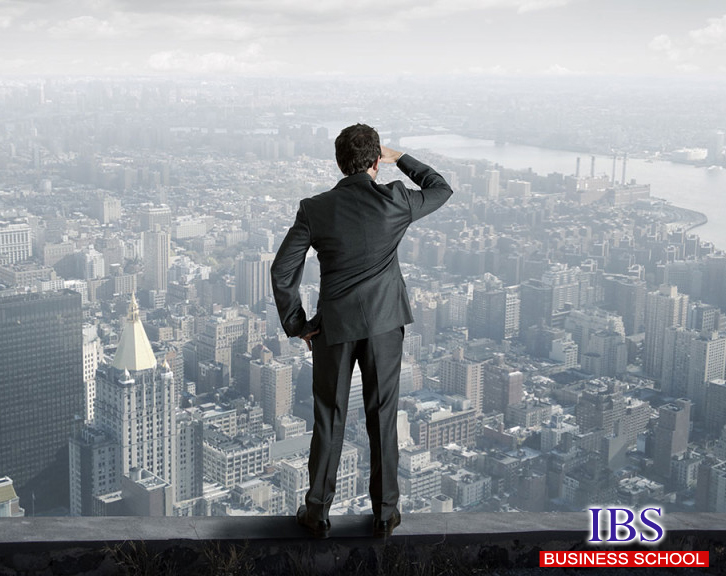 "Entrepreneurship" – To work for one own self and run one's own business. In short,to earn for one's own living. Initially it is just like watering a seed without any surety if it will grow to a plant or not. It is like that seed, which a farmer pampers with pesticide and waters every day and in some days is glad to see the steam popping out. With excitement and more care, the steam gets leaves and with further care and hard work, it grows to a full lavish tree with leaves and fruits. Likewise, entrepreneurship is just the same like nourishing the seed. If one has a logical business plan in place, working towards it and investing in it surely multiples the investments with virtue of time. Initially there is more running around, stress and much more of hard work to do but when with time we see things turning the way it should be then the level of stress and hard work also sobers down.
Gone are the trends when lots of young talent after completing the academics and work experience had a drive to do something on their own. A person with utmost courage and full confidence can only take up to a decision of doing his own thing. It doesn't matter what grades one carry or how bad one has been in particular subject, if one has a business drive to do something of an own and not work under achieving somebody else targets, the story starts then. Had the coke not been packaged from a roadside drink, it wouldn't have been the brand it is today. Companies like Facebook, snapdeal are the examples of young talents who had a drive to do something on its own. Not to talk about corporate if they do not interest you, the best example is of the comedian Kapil Sharma, we saw him as a stand up comedian in a reality show. The man took a decision to run his own format show, created the first five episodes of content on his own expense. He went to Star Network first with his content and they did not entertain him. Post that he took the content to zee and did not see any interest coming. Finally Viacom network agreed to telecast only five episodes in the prime time and now they cannot imagine colors without the "Comedy Nights with Kapil" and hence with time his production house is doing pretty well for him. Had he been working in some reality show he would not have been the brand he is today. I am sure it would not have been an easy task for him when his content was rejected and not bought by any but eventually the stress and running around is a worth for.
Today when there is world to hire management pass outs, we get lured by the job positions, brands and the monies that we are offered. During placements we see people sitting for the job profiles they would not have imagined to be in just for heck of monies offered. The same people have grown up saying "I want to become XYZ" and eventually get lured by some HR coming and offering an amount and a created position to sit on.  If we are determined to begin our career fixing that I want to do something of my own and start working towards it, five year down the line life is much secured than your peers who would have joined elsewhere under someone. We get carried away that we will not have any investments in the job and at least we have an assured salary that we will make at the end of the month. But that is not even right, there is no job security and stability that if it doesn't work and the company doesn't make monies we will have to hunt for another job. Over and above that there is no job satisfaction, because most of the times we work for the monies and do not have a choice of profile. On the contrary, when you are an entrepreneur, no one can replace you as it is your own venture and you are the boss. Also, things happen your own way, any change in working or any strategic implementation is just your call away. Having a choice of doing something of your own it becomes easy to pick things which interest you.
There was a time when any potential business man would do irrespective of what business plan they had in place as it was a monopoly phase where everything would sell. With the changing consumer behavior and market, the number of sellers has enormously increased compared to the takers in the market, hence when we have imbalanced demand and supply, one needs a factual business plan in place. So a potential entrepreneur needs at least a five year business plan with the projected budget of investments and marketing plan so as to define the working of the business. Rolling behind the bush does not work anymore. The reasons the companies are changing the advertisements every then and how and are advertising on all the mediums possible to tap the customers is the fact that now the seller has to go all the way to tap the potential customers let it be by hiring a PR agency and holding events or by raising for a social cause and positioning as a social friendly brand.
Every profile that we take has its difficulties and sugar points. Let it be running around the targets in the corporate or managing the own investments in the business by taking loans. Tensions are everywhere and so is the reward. If we perform well in the job that we do no one can stop us from getting us what we deserve. Now it is on us to choose what do we want to work on basis what interests us. Rather than growing old and thing I wish I would have… its better to get out of the discomfort zone and start doing thing which you want to see yourself growing old to.
Contributed By : Rahul Wadhwa (Class of 2013, IBS Gurgaon).