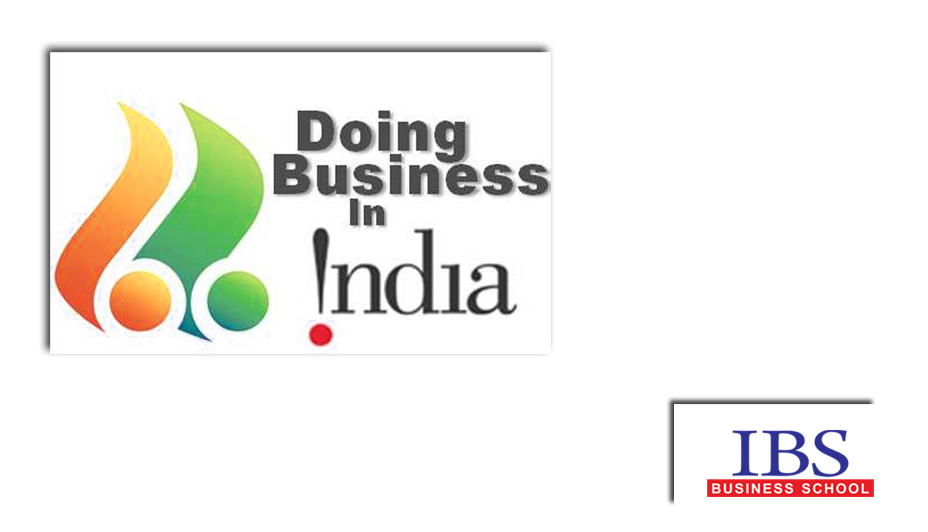 Is India even a country? It's not an outlandish question. "India is merely a geographical expression," Winston Churchill said in exasperation. "It is no more a single country than the Equator." The founder of Singapore, Lee Kuan Yew, recently echoed that sentiment, arguing that "India is not a real country. Instead it is thirty-two separate nations that happen to be arrayed along the British rail line."
But the history has changed and a country which was known as the land of magicians and snack charmers only a few years ago has emerged as a most important business destination today. It was just because of impractical policies of rulers, the country has suffered a lot. It started with ideals of non- alignments post-independence and then tilted towards socialism. The country which needed capitalism most to eradicate its abysmal poverty, moved towards socialism under the falls dreams of sharing benefits equally among all countrymen, where were no such benefit existed or to be generated.
Due to all such experiments, the country came to a halt in 1991 and grappled in a crisis. It had no sufficient foreign exchange to cover its important and hence, had to mortgage its gold to Bank of England. It was a low moment for India. The lesson was learnt the hard way that socialism will not help anymore and it will have to take a paradigm shift from the existing mechanism. The Indian economy was opened thereafter and it started migrating from socialism to capitalism.
After that historic move in 1991, India is an $ 8 trillion economy (on PPP basis) today in 2015. Due to steps taken in the right direction, it has successfully lifted millions of Indians out of poverty. This would not have become possible, had it not adopted globalization and encourage trade and investments. Today, India has emerged as one of the most important business destinations in the world. Everyone wants to be here in India and it is said that 21's century is India's century. Here, I have discussed some of the key opportunities which can attract any businessman towards India.
Opportunities
Huge market size
India is a country with population of 120 crore plus people. This makes it one of the largest consumer places in the world. And out of this, approximately 40% population is from middle class.This middle income group is rising as poor are entering into middle income group and existing middle class is moving towards higher income group due to growth of the economy. Given this fact, it is very difficult to ignore this population and its growing disposable income for any company. India is one of the fastest growing economies of the world and it is expected to rank amongst the world's top 3 growth economies and amongst the top 3 manufacturing destinations by 2020.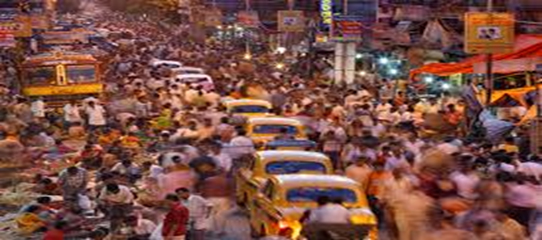 Further, the reality is that the growth in the western countries has become stagnant or is slowing down due to combination of variety of reasons. Hence, it has become absolutely necessary for any company to have presence in India to generate their next phase of growth.
Strategic location
India is strategically located in the South East Asia. The products manufactured in India can be easily supplied to neighboring countries like Pakistan, Sri Lanka, Bangladesh, Nepal, Bhutan, Maldives, Myanmar etc. The beauty is that these countries are also not developed yet and can be new markets. Further, there are some "homogeneous markets" in this region like Pakistan, Bangladesh, India. Considering availability of infrastructure and other resources, it is easy to serve these markets while having presence in India.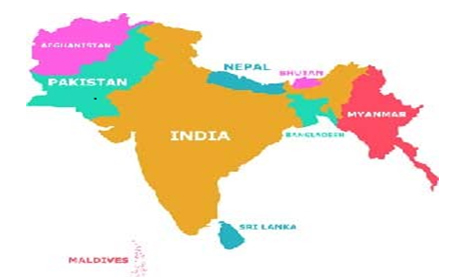 Availability of resources
India has pool of abundant resources which are available at comparatively lower prices.
There are approximately 50 crore people in India which are from working class. This makes it one of the largest countries with such a largest manpower, just next to china. And this workforce is increasing by 1.2 crore a year.
The majority of this work force is young, which gives advantage of "demographic dividend". Due to this, India will have a largest pool of young people, even surpassing to China.

Availability of strong technical and engineering capabilities backed by top-notch scientific and technical institutes. India produces largest chunk of English speaking doctors, engineers, accountants, management graduates, teachers etc in the world.
Infrastructure
Though India is lacking on infrastructure but it is improving with focused efforts in this sector. It has some advantages like large railway network, reasonable air connectivity, and improving road connectivity. Further, India has a coastline spanning 7516.6 kilometers, forming one of the biggest peninsulas in the world. It is serviced by 13 major ports, 200 notified minor and intermediate ports which facilitates majority of trade. It is also important to note that India is also endowed with rich mineral resources.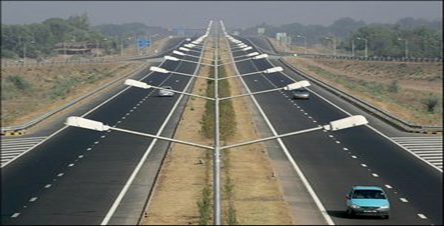 Challenges
However, there are some areas of concerns. In a recent World Bank report on ease of doing business, India slipped to 142th number. This is not a good score at all and indicates that there is lot to be done. There are certain challenges which make it an unattractive business destination. These are..
Uncertainty of policies
Uncertainty in business freaks. Foreign business community finds it very difficult that policies change overnight in India with the change in the government /authority. Due to uncertainty on certain taxation issues, resource allocation, land acquisition etc has sent wrong signals in the international investor community. It is necessary to ensure a stable regime to encourage trade and investment in the country.
Corruption
India ranks 158th in terms of ease of starting business in India, according to the recent World Bank report. One of the major factors affecting business sentiment is omnipresent corruption. Am sure, all of us at some or the other time would have experienced it. It is more prevalent in the government functions but is also somewhat visible in private sectors. India ranks 85th among 175 nations on perceived corruption index, according to Transparency International, the global watch dog on graft and abuse of power. This is detrimental to foreign investment as foreign business community is not able to build trust in the system. The governments need to focus on transparent and clean administration.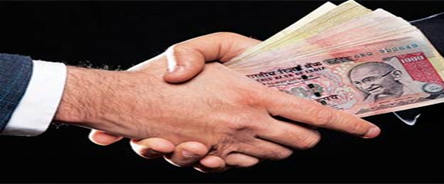 Unnecessary and old laws
Some of the Indian laws have become laughable. These outdated laws have lost their relevance in today's modern era and have become a tool to collect bribes. And hence, the same need to be repealed. Recently, the government has identified some 100 laws which are old and burdensome and is considering repealing them, which is a welcome move.
Conclusion
In spite of all these challenges, India is a place to be in 21's century. The sheer size of market, growing income, availability of resources etc. is compelling factors for foreign companies.
For India, it is a once in a lifetime opportunity. At this juncture, all factors are in favor and if India catches up this growth trajectory, then no one can stop it. But if it misses this growth momentum, then there will be few possibilities to move millions people out of poverty and it would be a country of poor people for a long time again. Let's hope that with the new government in place, India catches up and works towards investment friendly measures to make it more attractive business destination.
Note – T he above article has been written in personal capacity and does express employer's views.
Contributed By : Janmang Mehta (Class of 2010, IBS Ahemadabad)